When the chestnuts come out you know the temperature has gotten chilly and we have broken out the down comforter, put the mattress heater on the bed (called scaldasogno) and turned the heat on in the house.
The grapes have been harvested and driving past the wineries you can get drunk smelling the wine fermenting. Not to mention driving past the grappa distillery!
Fall has arrived. The leaves are changing color and we can start to prepare warming foods which are my favorite!
While I was in warm Sicily, my husband headed up to the mountains above Florence to help a friend harvest chestnuts, he was paid in chestnuts, so now to use them!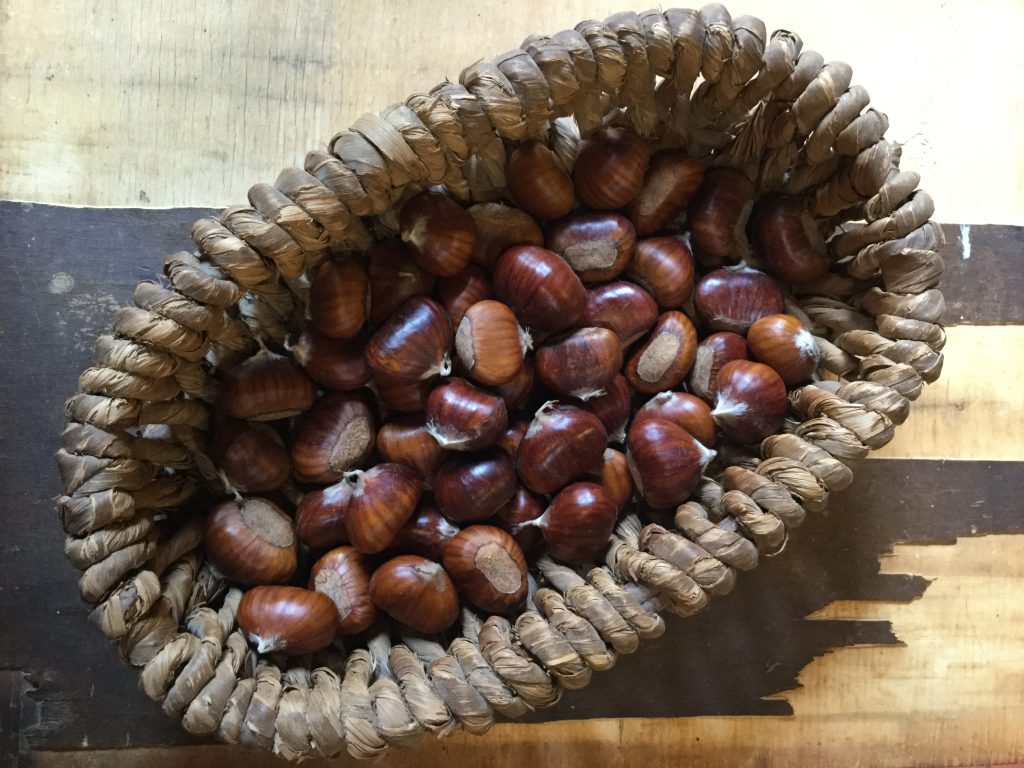 My husband is my Italian life coach, being born and raised in Florence, he is my resource and inspiration for traditional seasonal recipes, based on his requests. Today, it was for a boiled chestnut recipe called Ballotte. Simple to make and comforting. He has been having some hard times, in and out of the hospital so I am happy to make something which makes him smile.
He loves helping me do research on my tours and is always happy to recipe test. Here is how we made the ballotte.
Cut open a little slice on the chestnut, using a sharp knife. This makes them easy to peel. ( if you are roasting them it prevents them from exploding)
Place in a pot of cold water, covering the chestnuts.
Add fennel seeds, a bay leaf, some salt and a drizzle of olive oil.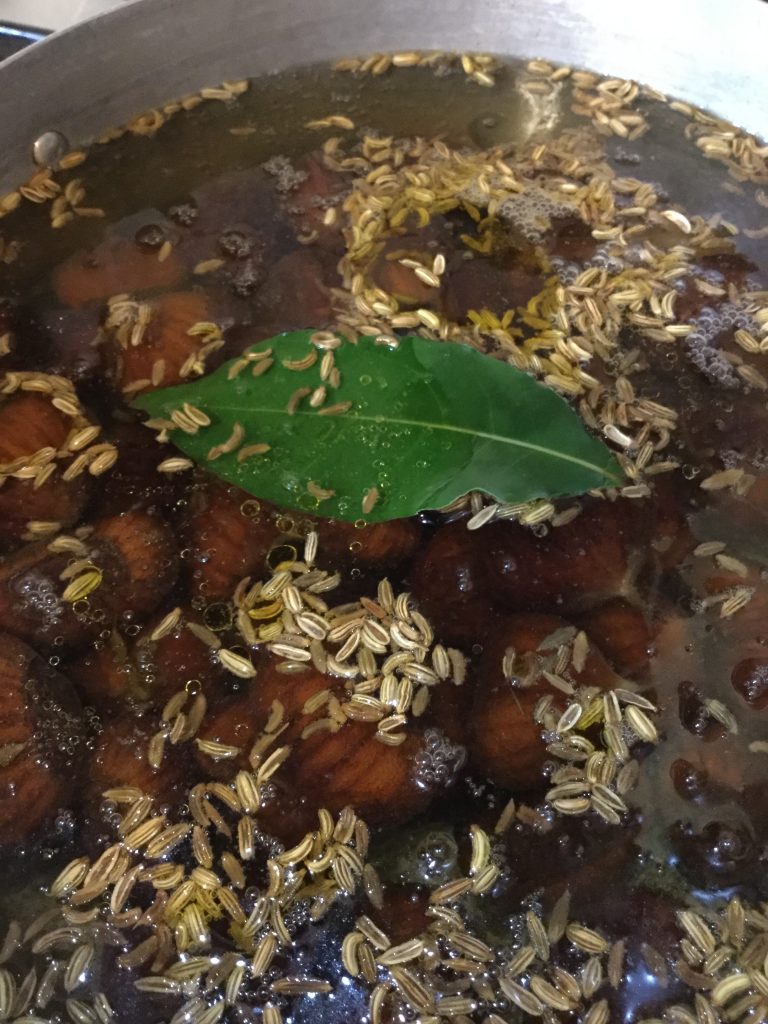 Boil for 45 minutes.  The chestnuts will "open" and be easy to peel.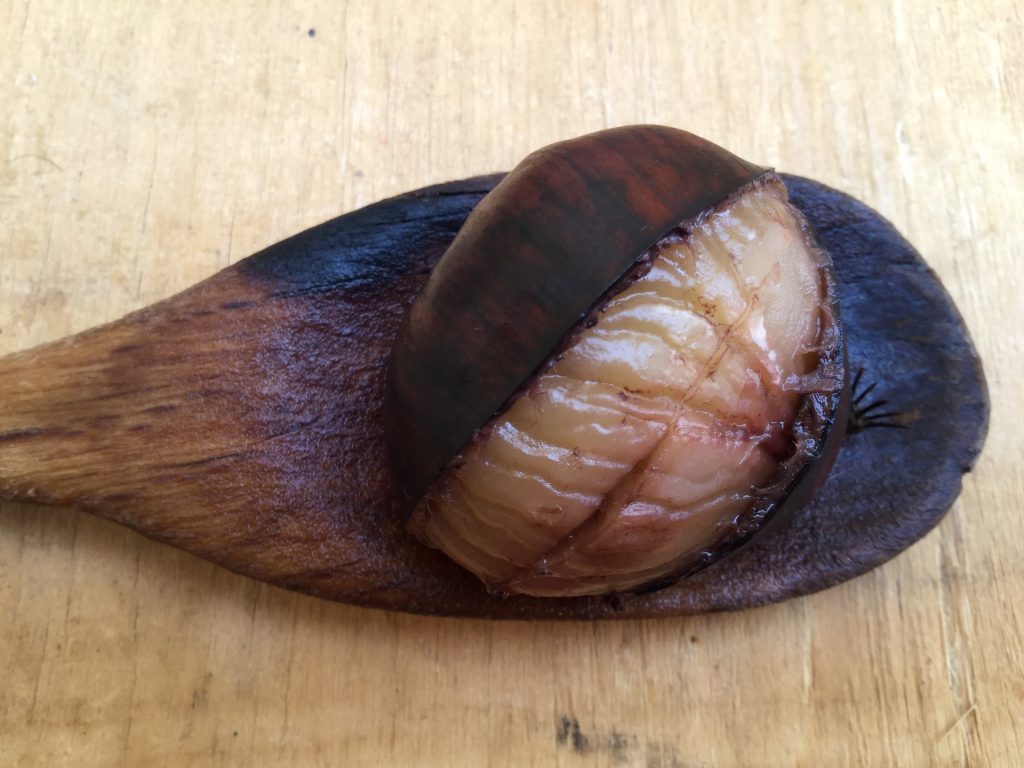 Peel and eat.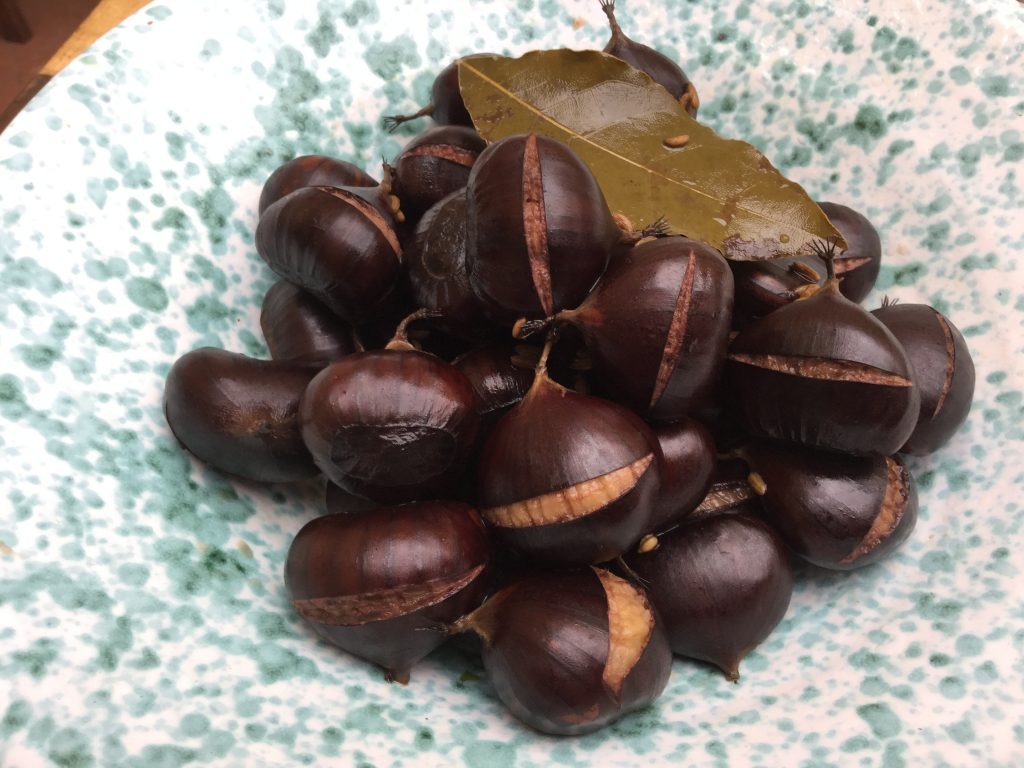 Enjoy the simple pleasures of the season. If you are coming to Italy, you will find the roast chestnut guys already on the streets, we even saw them in Sicily.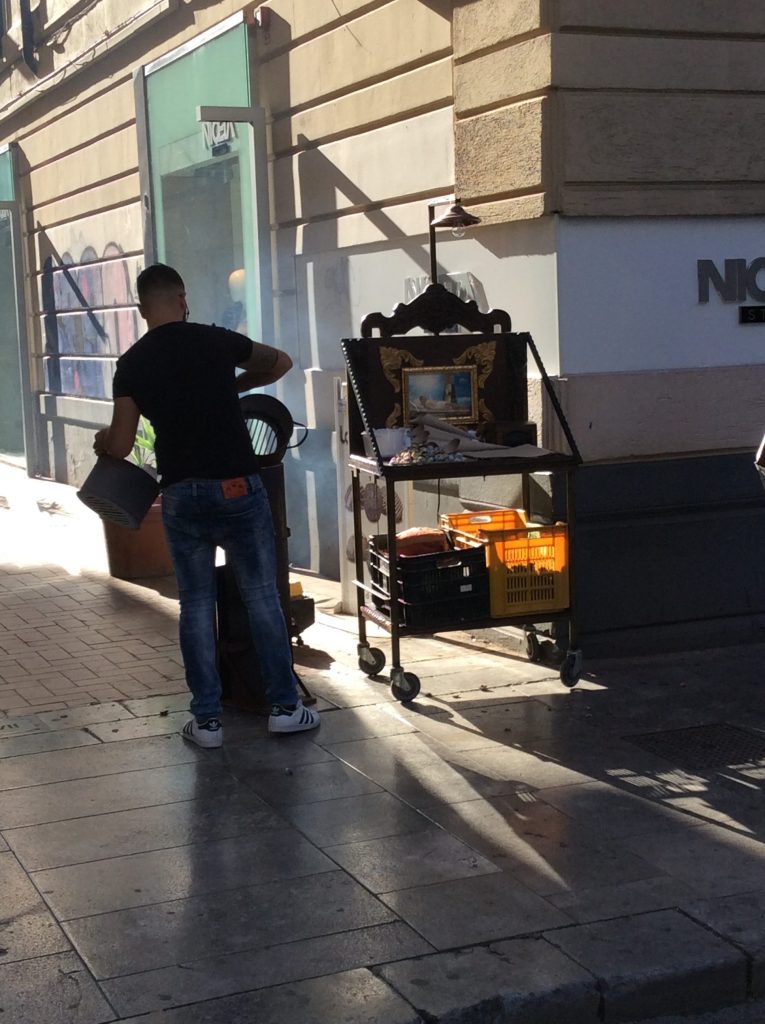 Tonight we had some of  chestnuts as ballotti, some as soup and the rest I made into the chestnut jam and we simply ate it by the spoonful.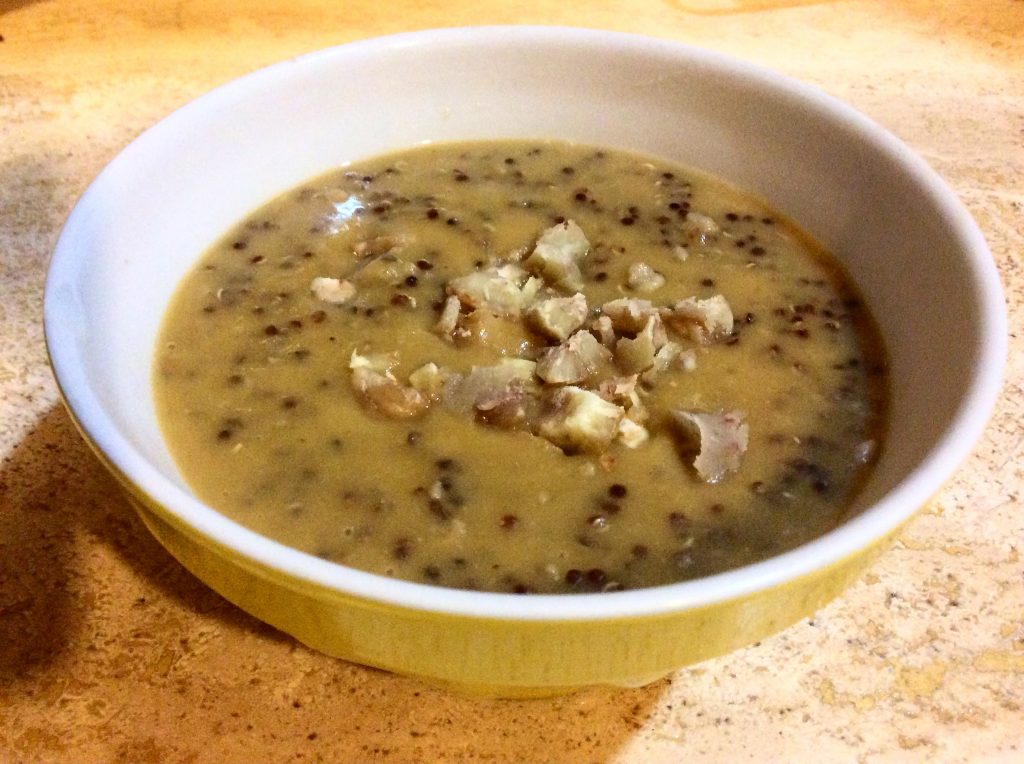 I take off on tour to Emilia Romagna this week for a custom tour and will be sure to report back as we are eating at Osteria Francescana, attending a food festival, taking a cooking class and seeing the David Bowie show at the museum in Bologna.
Fall has been full of lovely adventures, I started with a Mare e Monte tour, Carrara to Maremma, exploring the Tuscan coast, north to south. Then to Sicily for a week. Mostly now I am doing custom programs, but will have a few Tuscan and Sicilian weeks open to groups next year too. My tours are for 6-8 people unless you form your own group and then I can do more or less people. I have organized tours all over Italy for the past 20 years, so have researched most regions and had programs all over. Join me next year!