A common "snack" at the coffee shop bars in and around Italy are "toasts", not "panini".
Panino means sandwich and they are not put in a "panini press" unless you ask.
Most panini are made with lettuce and mayonnaise and they would not think about heating them.
But there is a hot ham and cheese sandwich  called TOAST in Italian, it is rather sad, as it is sliced white bread with processed cheese and thinly sliced cooked ham, not prosciutto.
As the temperatures were dropping, I was craving a grilled cheese sandwich and some soup.
I missed the little spell of rain we had, we was a lot all at once and flooded many areas on Italy.
Today I picked up some provolone cheese and some sliced mortadella. A loaf of traditional Tuscan bread, sliced not too thick. I used my mom's old trick of buttering the outside slices of the sandwich and cooked them on my cast iron crepe pan.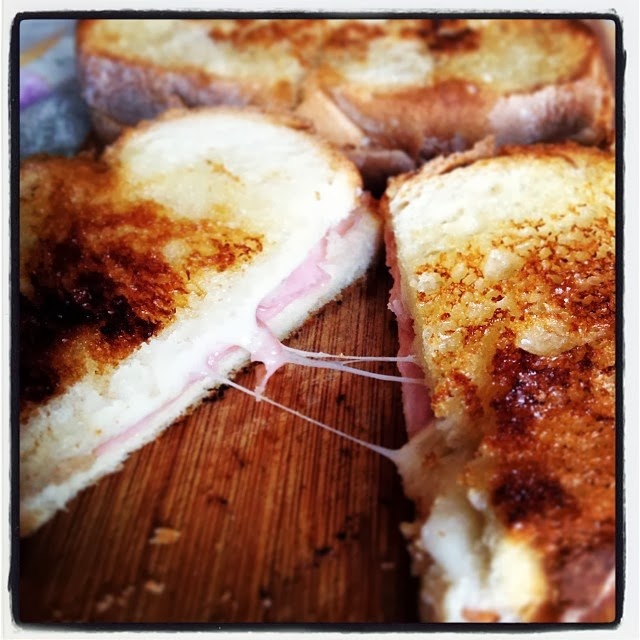 My Tuscan husband gave his full approval!
I sprinkled the sandwich with some sea salt before serving, our bread is unsalted as is our butter.
Have you ever had the Mozzarella in Carozza they make in Naples?
Sliced mozzarella between the sliced bread ( I like to throw in a couple of salt-packed capers)
and then the bread is dipped in beaten eggs, like french toast and cooked in the griddle with some olive oil.
Now that's TOAST!
Italy has a huge history of using bread as base to start a meal, crostini or crostoni, larger slices of bread, for merenda:snacks.
One of my favorites is Salsiccia e Stracchino. Mix equal parts of simple sausage meat with stracchino cheese. Sometimes stracchino is called crescenza. If you cannot find it, I suggest using neufchatel cheese mixed with 2 tbs of sour cream.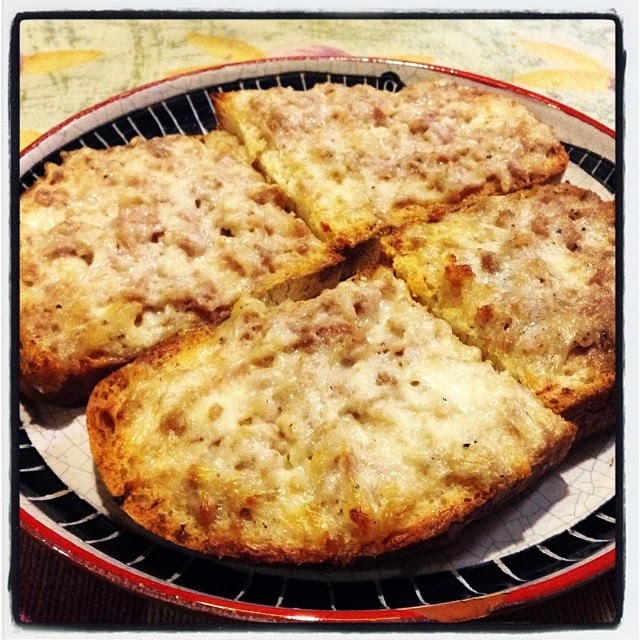 Mix the ingredients together with a fork and spread on a slice of country style bread and broil until the cheese is golden.
Buon appetito!
I have posted my new weeklong programs on my site Divina Cucina. If you are coming to Chianti, there is also a link for my new APP Chianti:FOOD&WINE my favorite places to eat, drink, shop and sleep! A personal guide for getting around if you are not coming with me!
My Chianti programs are all year long, except when I am in Sicily, there is still space in the May  and November program, when the new oil is just pressed!