For me, potatoes in almost any form are comfort food. I adore eating out when you eat like you are at someone's mom's house in Tuscany. Many small family trattorias I go to are like that.
For making a lot of roasted potatoes quickly, they don't have time or space to roast all the potatoes at once, so here is the trick.
The potatoes are boiled first and then roasted off to have a crunchy finish at the end before serving.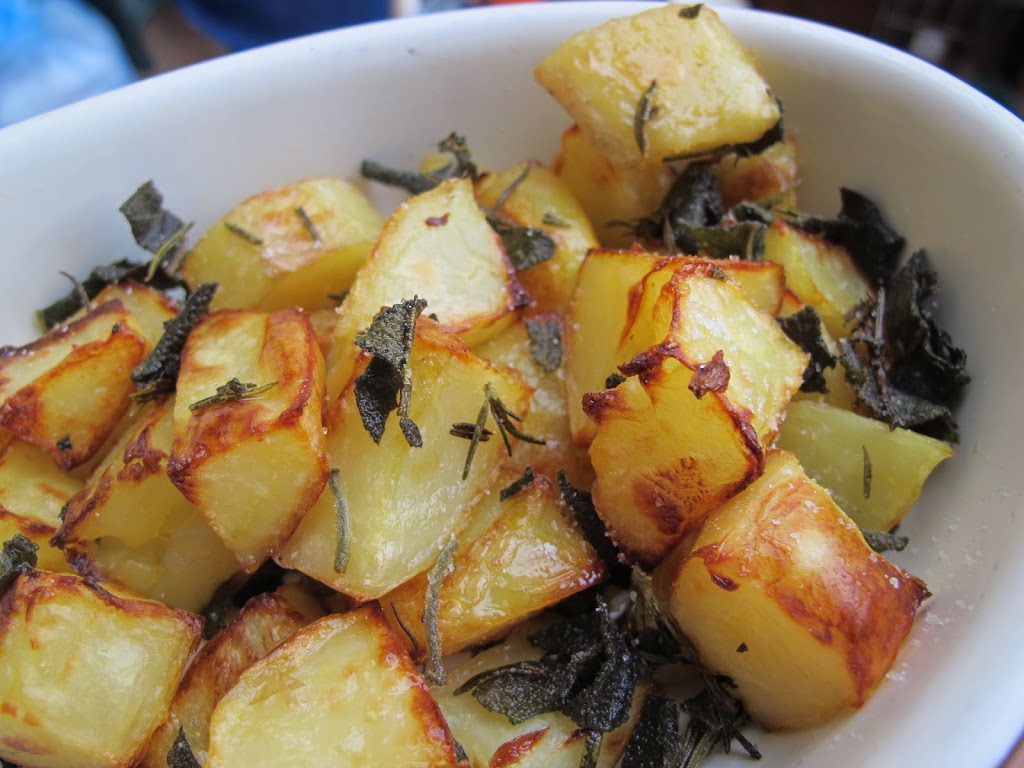 Twice-Cooked Tuscan Trattoria Potatoes
Boil the potatoes in their skins in salted water.
Let cool.
Peel and spread the cut boiled potatoes on a cookie sheet.
Drizzle with olive oil and sprinkle with salt.
Add chopped sage leaves and rosemary.
Let them cook at 350 degrees until the turn golden. Then using a spatula, flip and cook until golden on the other side too.
Serve hot!
Each bite has the crispy outside and creamy "mashed potato-like" inside.
The traditional tuscan herbs are rosemary and sage. Finely chopped and mixed with salt,it is also like the porchetta blend, which is mixed with garlic black pepper and fennel  to seasons roast pork.
Here is a link to the Tuscan Herb Mixture.
Herbs can be expensive if you keep buying them in those small packages in the grocery store.
Plant some now in your garden.  It snowed here last winter and both the plants survived.
Be sure to plant the herbal rosemary and not one for landscaping, which can be too strong for cooking.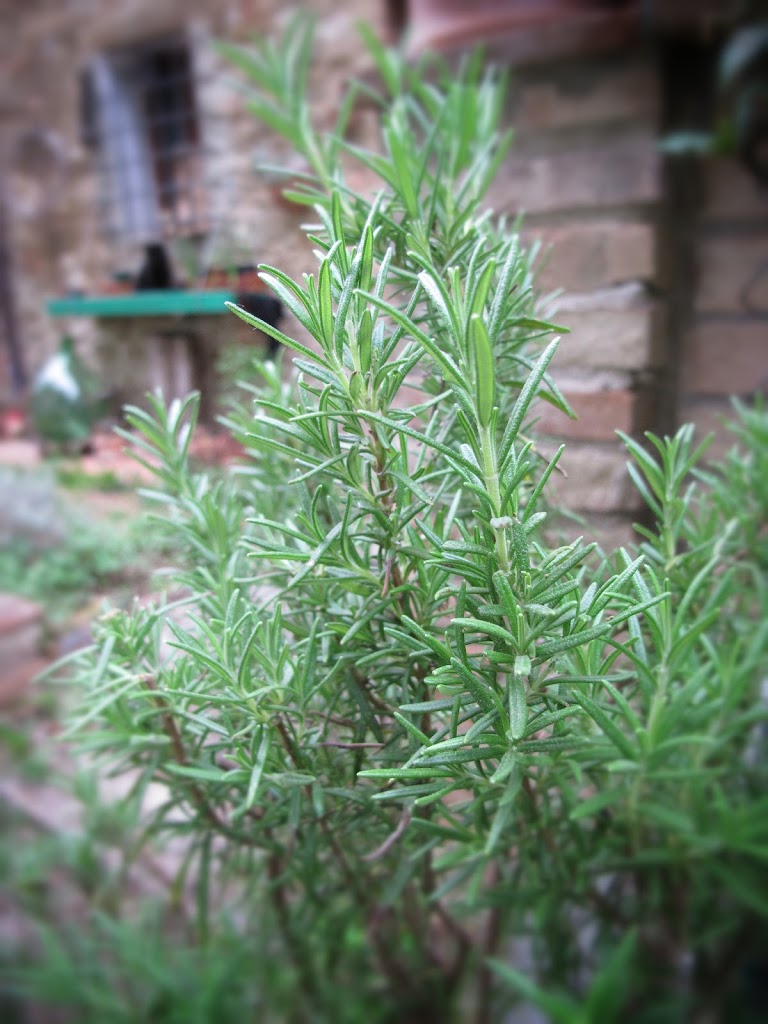 Tuscan sage has large leaves and is often used as an appetizer, batter-fried, but the smaller leaved sage is fine.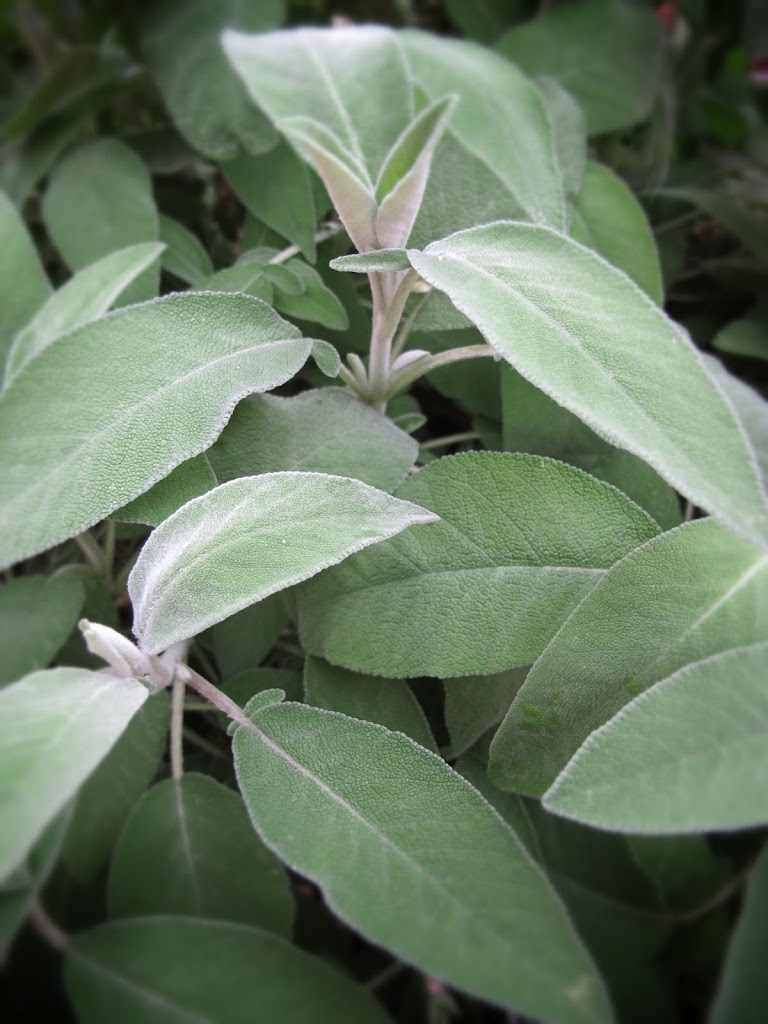 On the potatoes I simply cut the herbs with scissors and tossed on top for a more rustic look.
Whole sage leaves are also fried in butter and eaten with raviolis. They are the BEST part of ravioli Burro e Salvia, be sure to eat them.
Enjoy!