The pancetta is hanging in it's peppery jacket and last night I dedicated to the piece of bacon that was in the fridge curing next to the guanciale.
Following the recipe from the Charcuterie book, Ruhlman suggests baking as an alternative to smoking the bacon. I did not know bacon was baked, but decided to try to see what it tasted like before saying "no".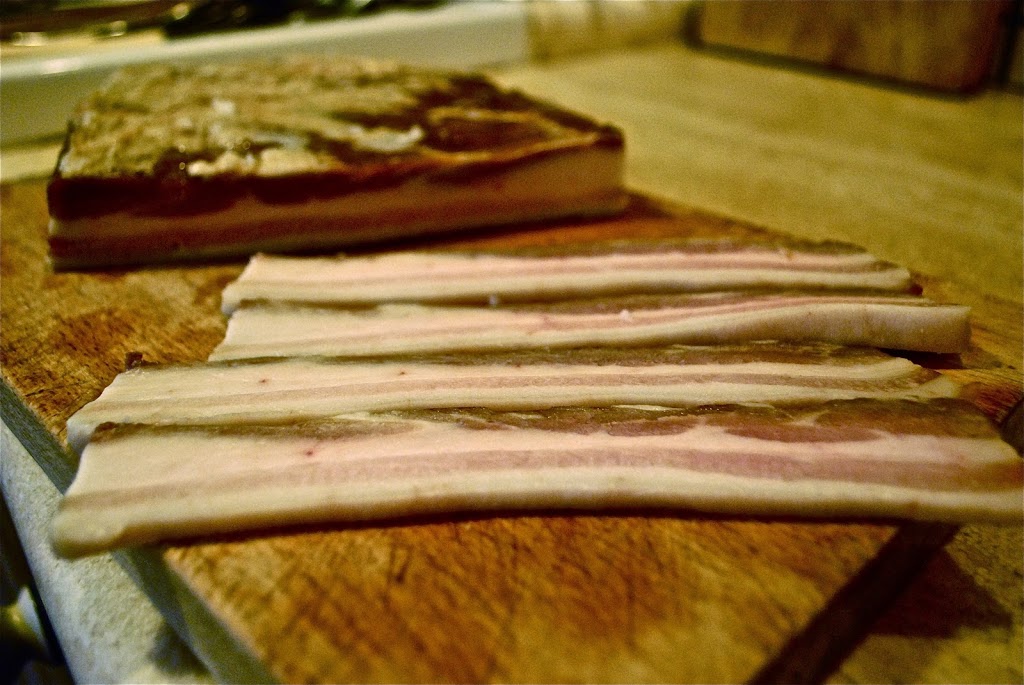 looks like bacon
As an bacon- deprived expat living in Italy, what I am hoping to have something distinctly different from pancetta. I tasted the baked bacon as soon as it came out of the oven and as Ruhlman said the outside pieces will be the saltiest. I adore roast pork belly as is, so it was a little salty with some of the sweetness coming through from the cure mixture. But NOT BACON, like breakfast bacon.
After a night in the fridge, I sliced the bacon and was happy with the color and results. I did not use "Pink Salt" in my curing, which maybe part of the flavor missing.
I sauteed up some of the slices to try for breakfast— but NOT BACON. It is different from pancetta in the sweet factor.
I am going to take the rest of my slab of bacon and smoke it stovetop in my WOK. I think it is the smokiness I am missing here.
Otherwise for me, I adore raw pork belly grilled and don't have to wait for that!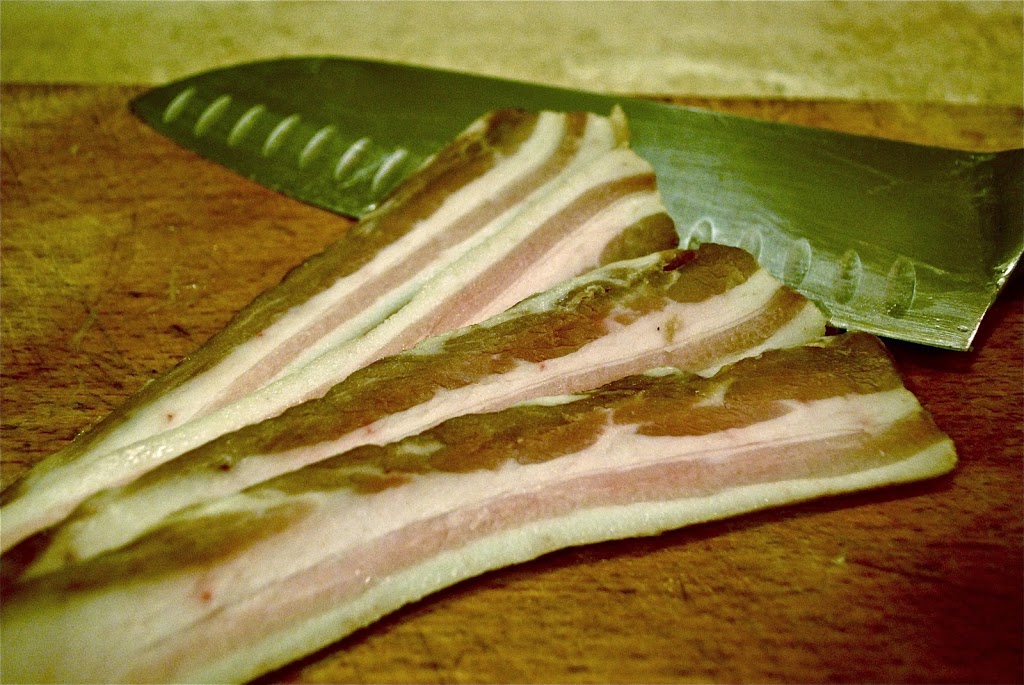 dreaming of recipes now to use my bacon
Am thinking of going sweet- I make a spicy peanut brittle and think that this would be a great addition.
I once had Bacon Brittle from Grateful Palate which inspired me. Here is a recipe online.
Bacon makes anything better… right?
Taking advantage of the sliced bacon I had for the foto, I decided to try it in the most common of all pasta sauces where we use guanciale or pancetta, cut into small lardons fried and the added to a simple tomato sauce with onion, garlic and a kick of red chili.
Amatriciana– Amatrice is the village FAMOUS for their pork. They love it so much there is another version called Gricia, which is just the pancetta, no tomato!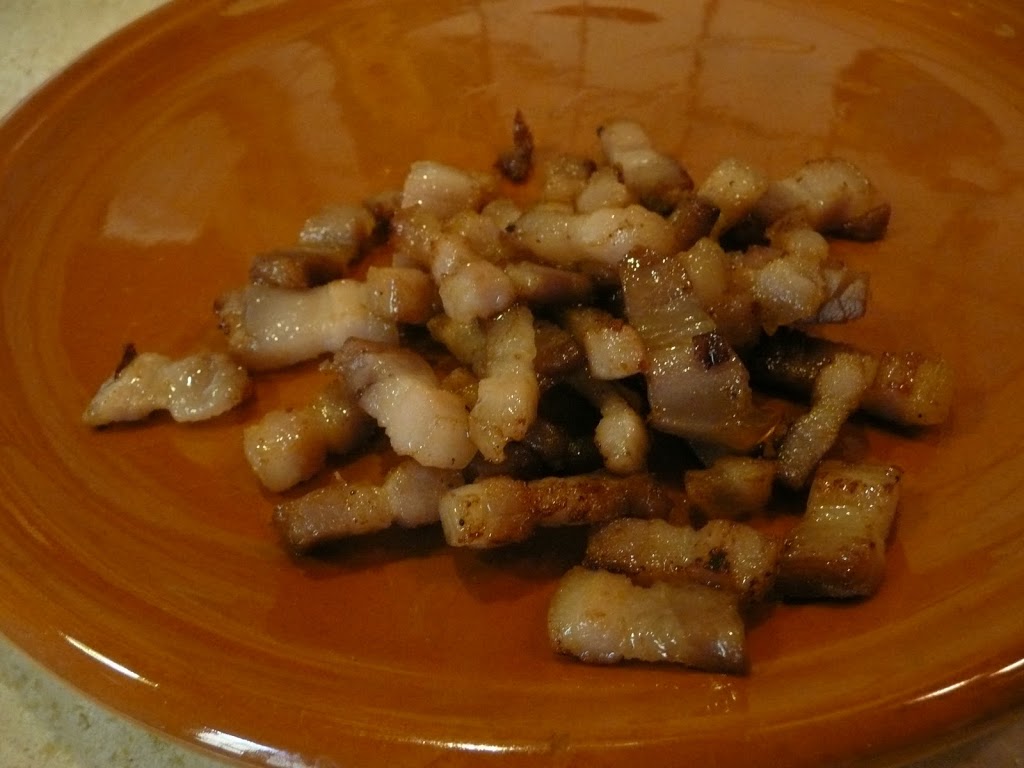 my little pre-fried cubes of bacon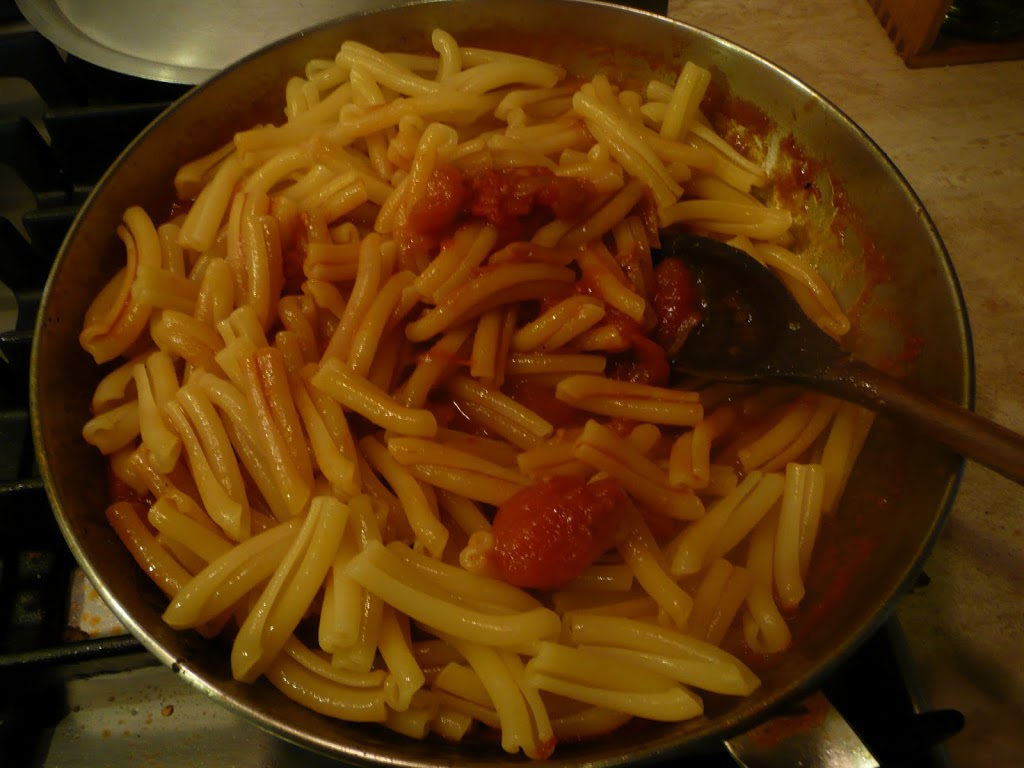 assembling the amatriciana in the pan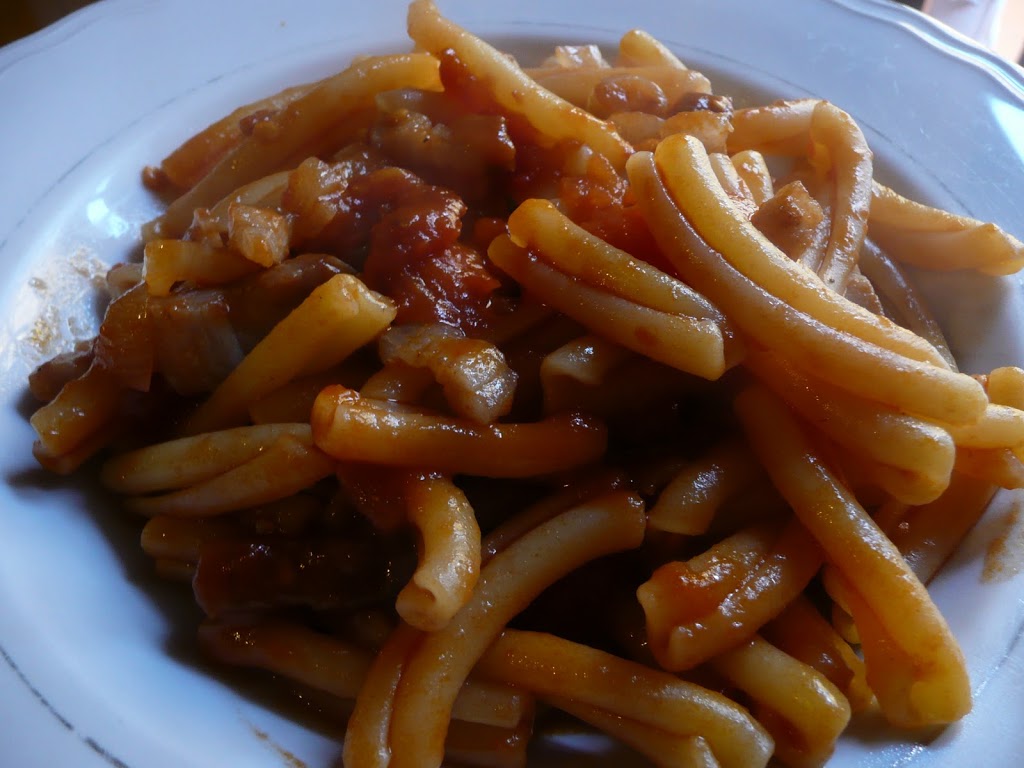 Lunch
I have just hit my bacon limit and fallen into a Charcutepalooza coma! I need some salad!