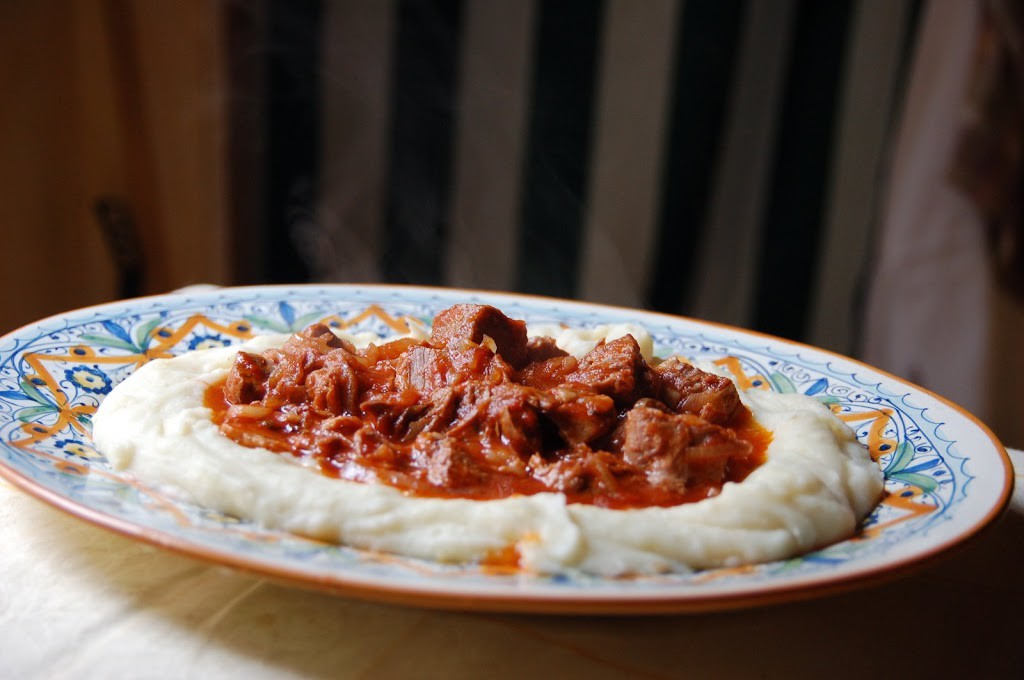 As I have written before, I always make the Bollito Misto for Andrea for Christmas, mostly for the wonderful soul warming broth which we serve several ways, first with tortellini and a dusting of parmesan cheese. This year I also bought some Passatelli, an extruded "paste" which cooks in the broth, served in Emilia Romagna.
But the real reason to make Bollito, is for the left over meat. This year we ate a tiny bit for a light dinner with a drizzle of new oil and some Sicilian Sea salt.The rest I made the Lesso Rifatto. Many recipes in Italy get new lives instead of being served simply as left-overs. This is a perfect example.
Boiled beef can also be minced and mixed with cooked potatoes and turned into croquettes.
Enjoy
Lesso Rifatto- Boiled Beef Stew
Ingredients
1 pound leftover boiled meat, chopped into small cubes
1-1/2 pounds red onions, finely sliced
2 cups stewed tomatoes, or red wine
Olive oil
Salt
Instructions
Sauté the onions in olive oil; when golden, add tomatoes or red wine.
Season to taste with salt.
Bring to a boil and let cook for 10 minutes.
Add the leftover beef and cook covered for an additional 20 minutes.
To make this even richer, add some cubed raw potatoes to the pan with the onions.
https://divinacucina.com/2008/12/why-i-make-bollito-misto-simple-and-satisfying/