Once you have let the artichokes sit overnight in vinegar, remove them and let them sit for a day to drain, upside down, on a plate.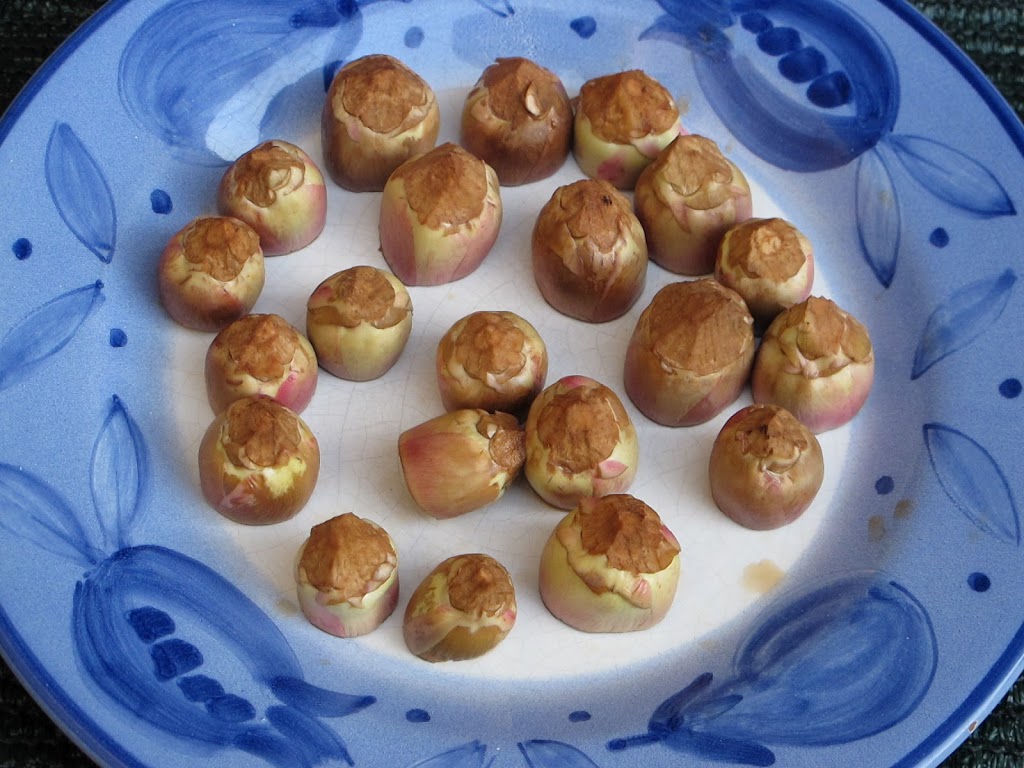 When they are dry, place then in a jar and cover with olive oil.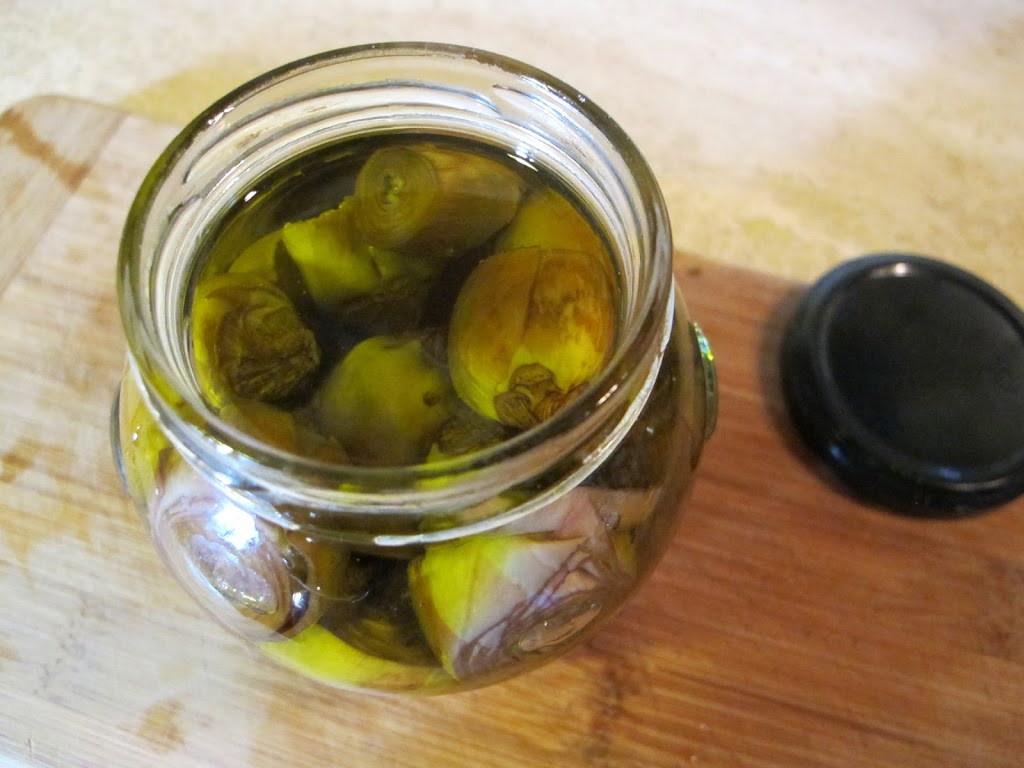 It's important to leave the open to remove any air in the jars. Hit the jars against the table several times and using a knife or fork, press down on the artichokes to remove any air bubbles.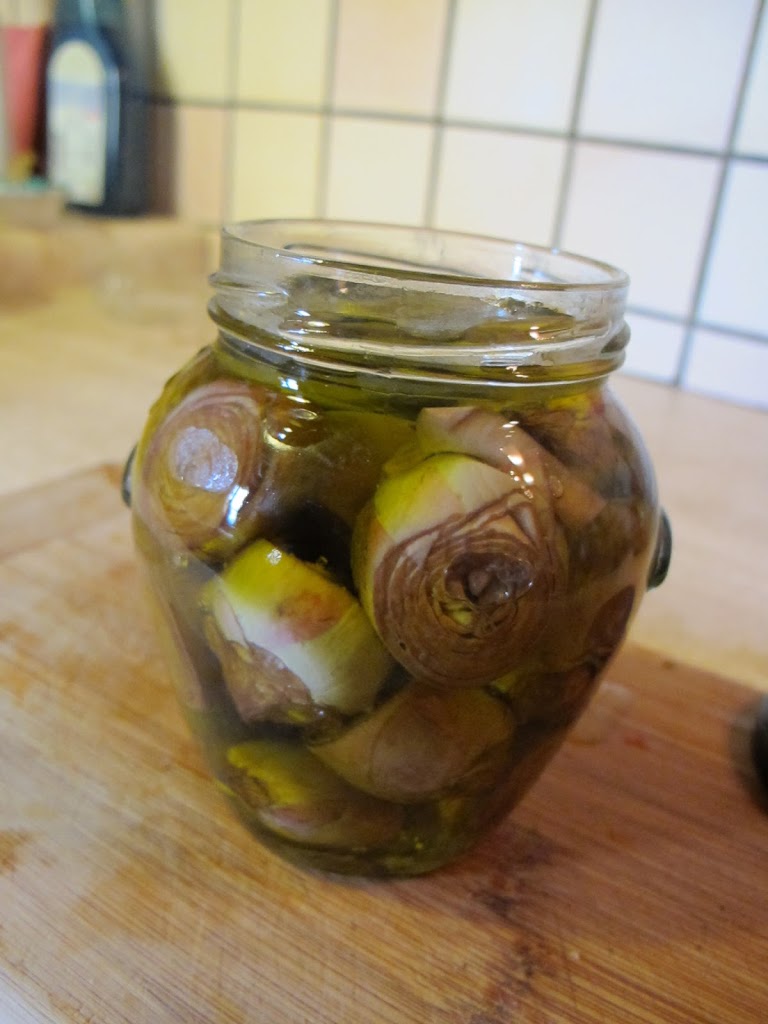 Once the jars have "rested" to remove any air, you can cover them and store then until ready to eat.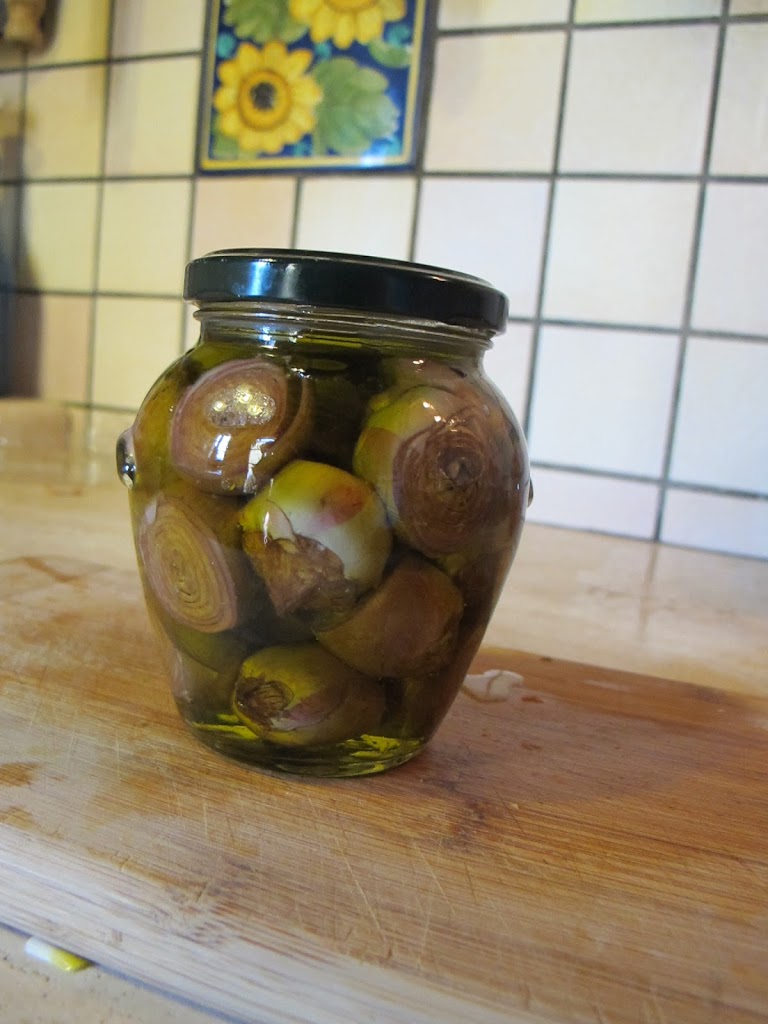 They are too acidic to eat right away, so save them for at least 3 months and the vinegar and oil blend.
The crisp artichoke hearts are really a surprise for everyone and worth making!
Wait until they are at the end of the season and cheap and your Keeping Kitchen Pantry will be so happy!