Secrets of My Sicilian Kitchen
Event Navigation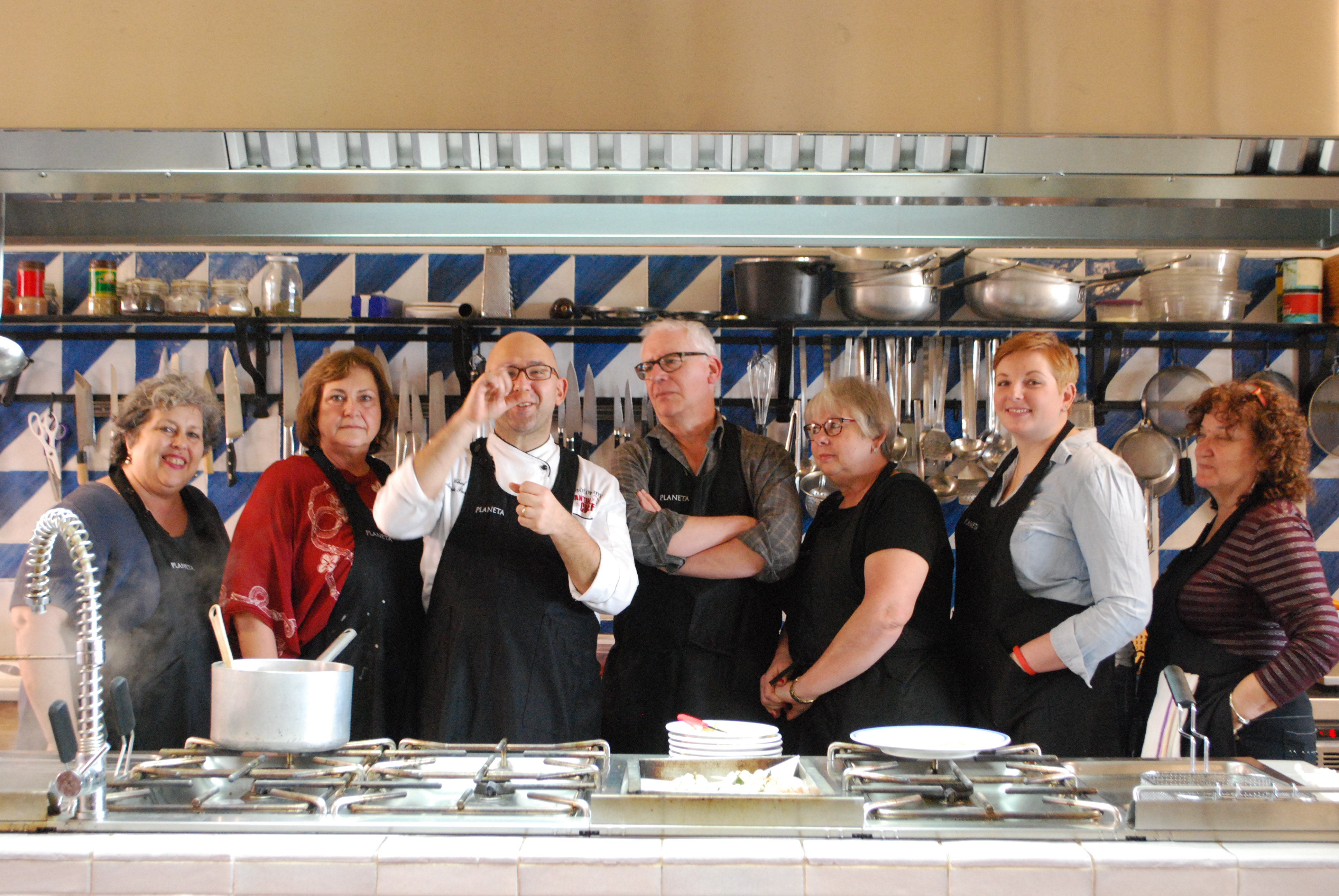 I lived in San Francisco on the Pacific Ocean.
You can take the girl away from the sea, but you can't take the sea away from the girl.
Sicily is my new love. I began going about 8 years ago and trip after trip I fall more and more in love. It is a combination of all the places I adore; Mexico,Italy and Greece.
Sicily has been occupied over the centuries by over 14 different cultures and here you can find some of the best Greek ruins, Spanish style chocolate, the noble cuisine of the Monzu, inspired by the French chefs and Tunisian Couscous.
It is hectic and crazy at times in the larger cities and outside in the countryside you may run into a traffic jam caused by sheep!
Everywhere I go food and wine are the heart of my trips and the people that produce them.
We explore the southwest coast of Sicily. After our first night in Palermo, we tour Monreale, the city and the market before leaving for the southern coast.
Based at the Planeta Winery Estate we will visit Castelvetrano, Porto Palo, Sciacca, Selinunte, Trapani and Palermo.
San Giuseppe tour March 18-24, 2018 
This is one of my favorite festivals in Sicily. It is Sicilian "Father's Day", being the festival of St. Joseph and the decorations in the churches are all made with bread dough by the local women. We will tour some of my favorite churches and have a special meal and learn how they breads are made. We will also have a Marzipan lesson.
Secrets of My Sicilian Kitchen Program ( may vary)
Transfer to and from Palermo airport
1 night in Palermo
5 nights in Menfi–Planeta Foresteria
Day tour in Palermo of historic center, food market, and Monreale
All meals, including wine
4 cooking classes, afternoon tours, temples at Selinunte, local villages.
Wine and olive oil tastings
Full schedule sent to registered students, events change based on local festivals or events.
Schedule is subject to change. Trip insurance is required.
$4,500 single room, $4,000 shared room
( if you are forming your own group, contact me for discounted prices)
Contact me for Custom dates
Fall is one of my favorite times of the year in Italy, and if we are lucky, they will be pressing the new oil!
Create your own groups- 2 or more people anytime of the year.