Florence Market Tour
Event Navigation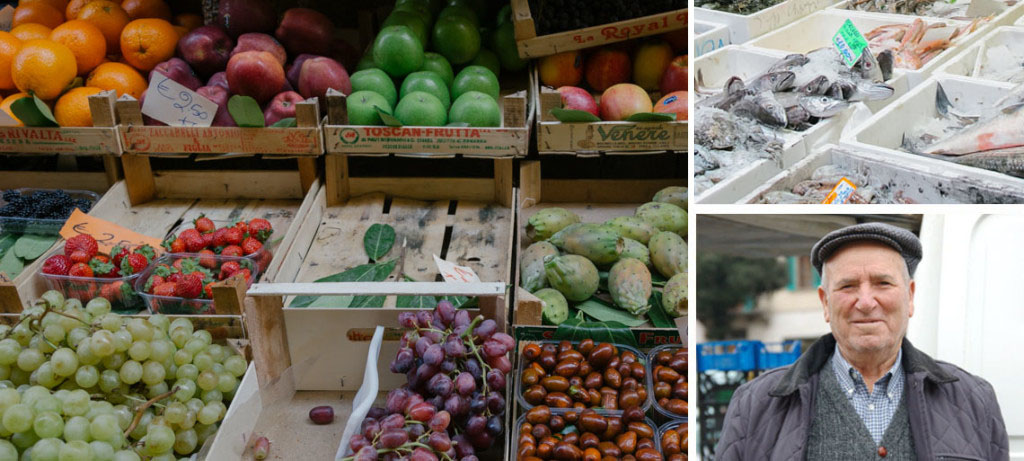 For those who would just like to spend a day exploring the secrets of the Tuscan Kitchen, I am offering special custom days in Florence.
Spend a morning with me, tasting the best!
We explore some of the tiny local shops with my favorite dishes, sweets, savory, glasses of prosecco with a truffle sandwich or do you prefer a expresso with a favorite Florentine hard to find pastry? After our little pick-me-up's, we head into the historic market at San Lorenzo. The Mercato Centrale has been my "hood" for over 20 years when I conducted my Market to Table cooking classes in town. After our tour and tasting downstairs we head upstairs to the newly renewed market. It is a food-lover's paradise. More of a gourmet food court, it is open until midnight. We will tour and taste here too stopping to sit and enjoy many of the local specialties which will create a meal.
Here is  a clip from a show I did for Michelin-Starred Chef Gary Rhodes from England
My tours are private to customize them to your pleasure.We can also organize a wine tasting or a "truffle experience".
Available Monday through Friday
Cost:$350 – 3 hour tour – minimum  for up to two people
These tours are private so if you have a larger group, price will be a per person fee. Price includes tastings.
I can also do a longer tour,including lunch and shopping with the artisans.