I have written about fig and walnut panforte before as a note on my panforte recipe on the blog, but I really think it deserves a page on it's own. I adore simple recipes and with not much more than the figs and walnuts, this is good anytime of the year but I especially love it over the winter holidays.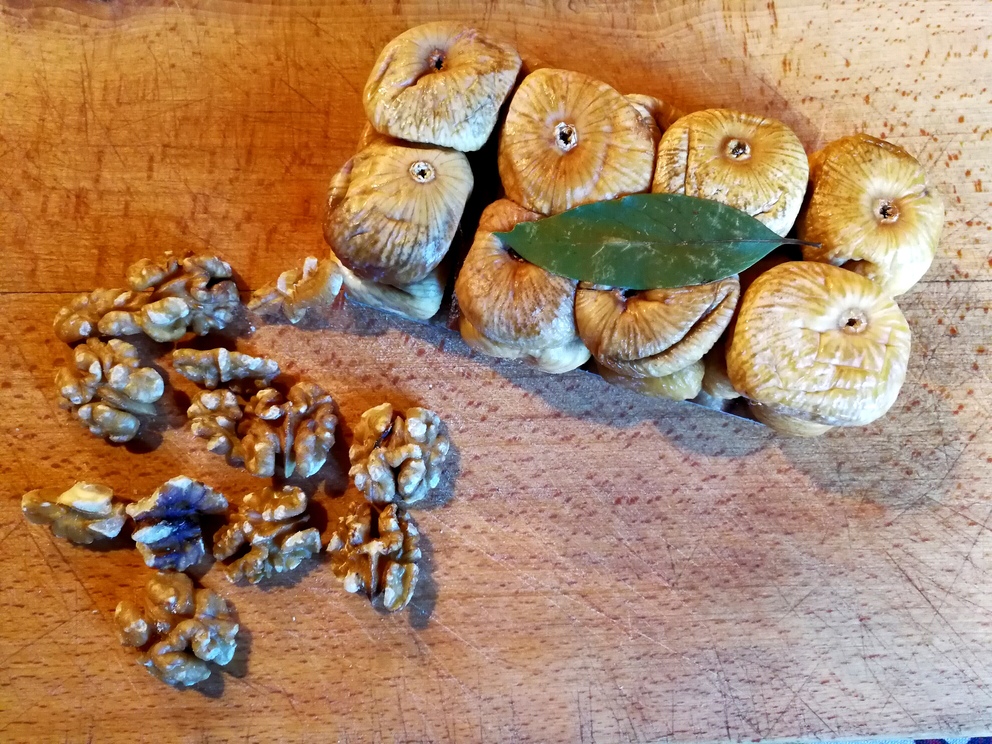 The spice mixture used smells like the holidays. It has several names here and is also used in salami making. Often at flea markets you will see small ceramic jars labeled droghe, yup, drugs. Remember drugstores? Well, when the spice trade started, these spices were used to season meats and sweets and were very expensive. Siena is famous for their pastry shops and some of my favorite recipes came from the drugstores in Siena. Giovanni Righi Parenti wrote a wonderful book which I use often,"I dolci di Siena e della Toscana" (1991). The family has a farmacia (drugstore) since the 800's in Siena. They also produce panforte and other typical sweets. The spice mixture is similar to the American pumpkin pie blend, but lower in the cinnamon. In the recipe I posted in the link above for the panforte, I start with the base of pumpkin pie spice, them pump it up with ginger and ground coriander and in the panpepato, they also add some black pepper. Feel free to personalize your blend.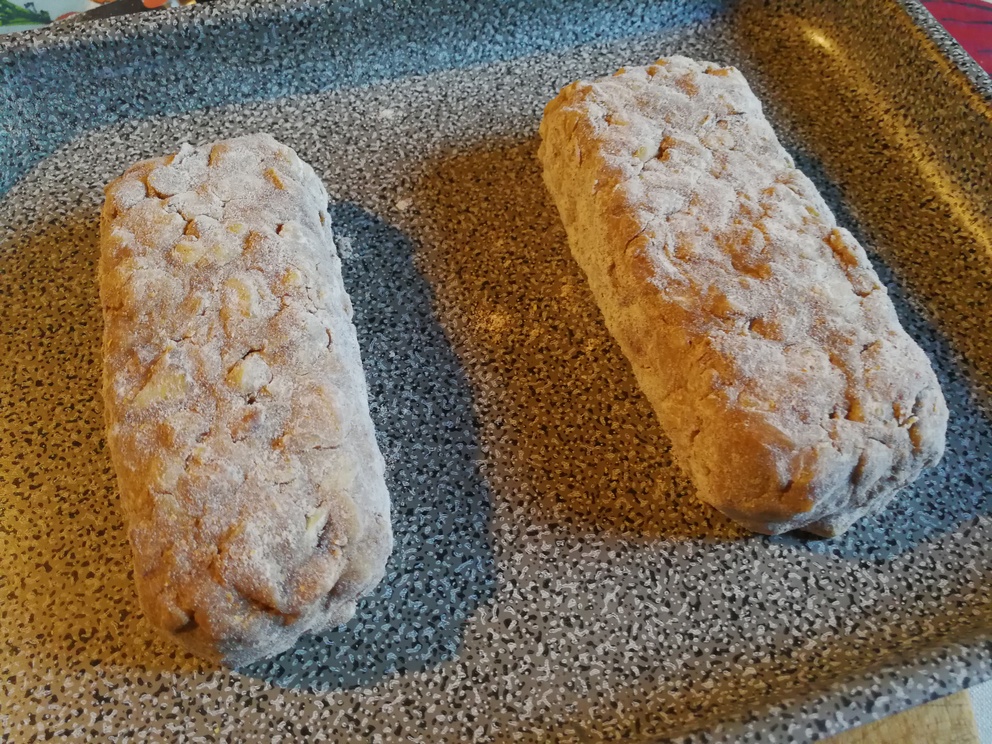 I make two small logs and bake quickly. It is a rich dessert you don't need a lot
I sort of consider this the original energy bar. Today, it is a lovely end to a meal, sliced thinly and served with a espresso or with a tray of other traditional sweets. It is also really nice served along with cheese. We serve the local Pecorino, sheep's milk cheese.( Not Pecorino Romano, which is very salty.)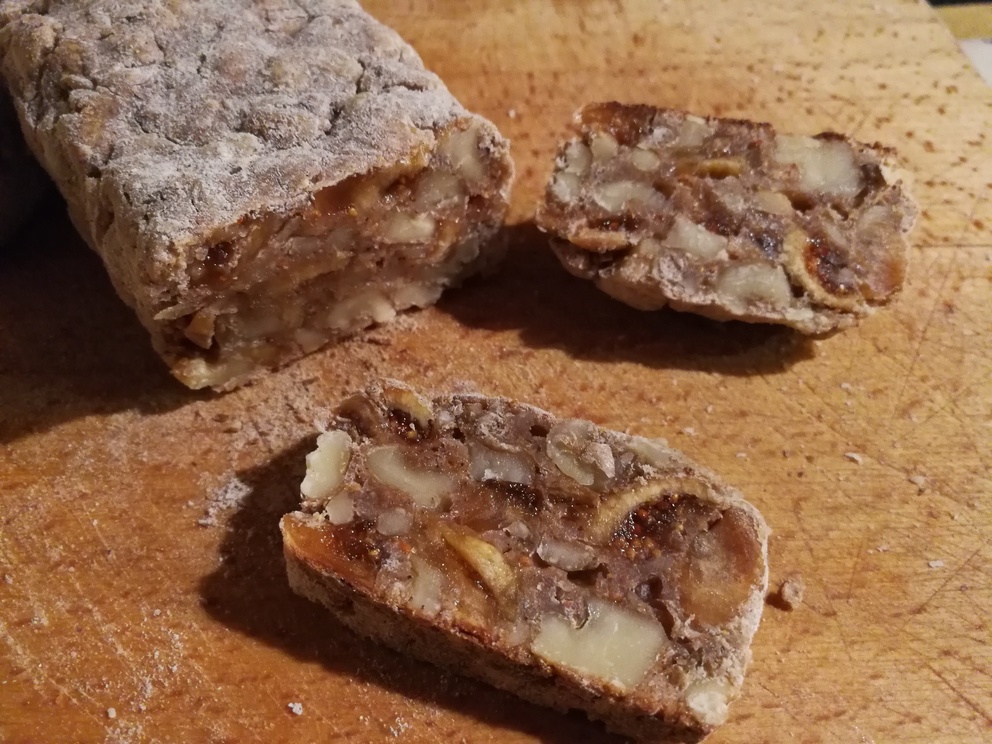 I hope you add this to your holiday sweets. Let me know and post a photo on FB and tag me!
Another simple recipe for the holidays are my Ricciarelli, also from Siena.