I have always enjoyed learning to make Tuscan traditional pasta shapes. Locally, the cucina povera, poor cuisine, found a way to make eggless pasta. Flour and water pasta is one of the first pastas created we can trace it back in history to Roman times and also think about Ramen noodles.
Around Siena and heading south, you will find Pici or Pinci pasta on the menus everywhere. a simple hand-rolled pasta made with just flour and water. Each area may use a different flour, from the lighter OO flour to the heavier Semola ( called Semolina in USA). Be careful if making this in Italy, Semolina is cream of wheat and your pasta will be as heavy as a rock.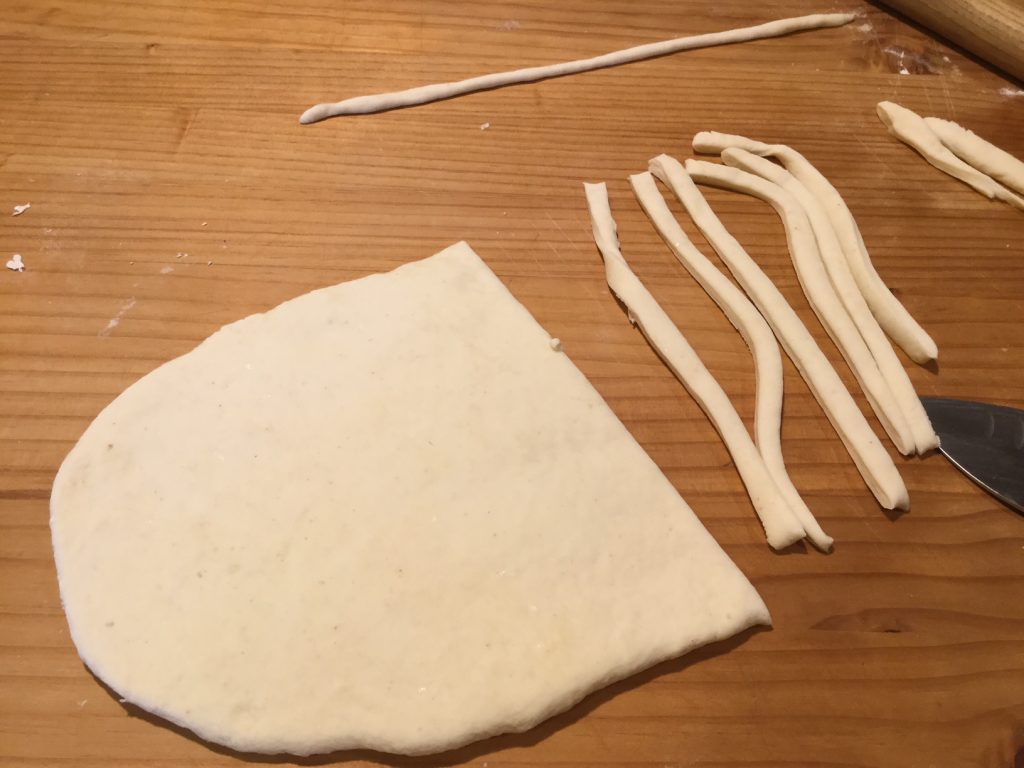 Lately I have been doing FB live video classes. If you are not following me on FB, I am putting all the videos on my Youtube channel, where you can easily find them.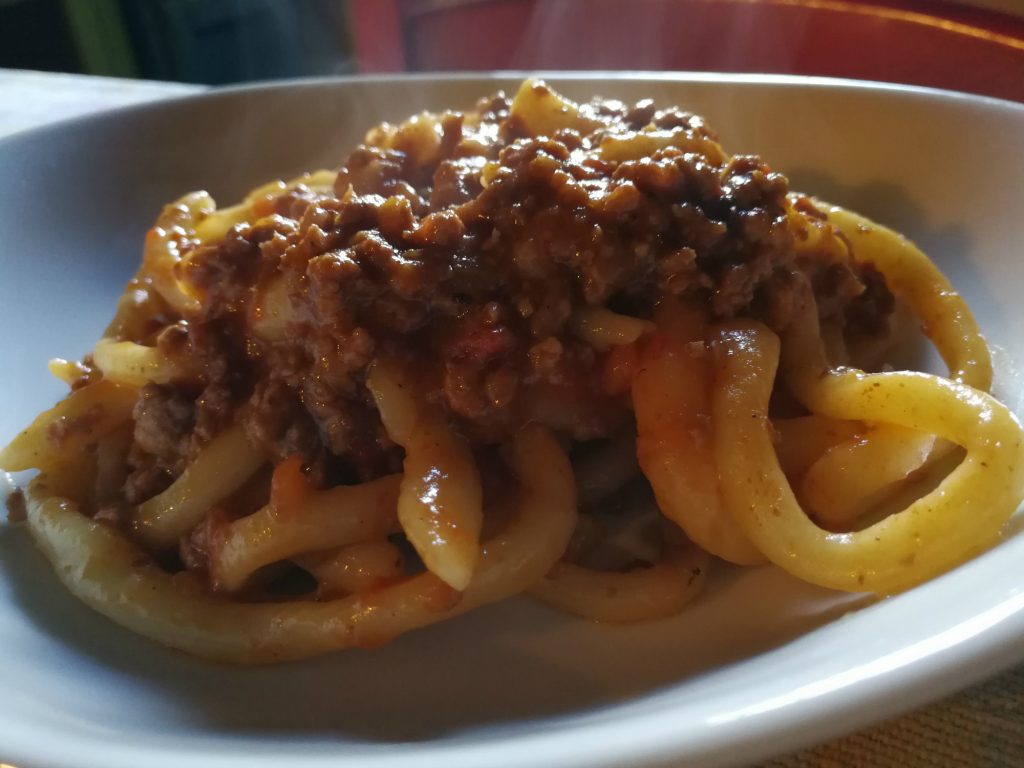 In Italy, each pasta has a sauce which compliments the pasta. Pici is traditionally served with one of three sauces, Aglione, a garlic heavy tomato sauce; or Sugo, a meat ragu or con le Briciole, garlic chili toasted breadcrumbs often referred to as a poor man's parmesan.
When I make Ragu,called Sugo in Tuscany, I always make a large batch and then freeze in smaller batches so I can defrost simply. For the video on making Pici, it was easy to reheat the pasta in the pan while I was making the pici and since our ragu is not a lot of tomato sauce, but mostly meat, I thin with some of the water when cooking the pasta.
This is a great recipe to make for a party, have the sauce ready, make a nice salad and dessert and invite the guests in to "roll their own". I promise a lot of laughter.
When I was doing the FBlive, internet went wacko, so I was partially through the process and had to go to just making a video.
Click here to see how to "roll your own" pici.
Join our Dining with the Diva FB page if you want to hang out and have some extra info!