I am a real city girl or so I thought. After 20 years of living in downtown Florence, the noise and air pollution got to me and we moved out to the countryside.
We actually bought a tiny 1/2 of a country house to restore. Did I tell you I am NOT FRANCES MAYES? The restoration nightmare stories can wait for later, but what is nice, is that the tiny village we live outside of is really lovely.
Certaldo Alto is the old city where the famous writer Boccaccio came from. His most famous book was the Decameron, a collection of ten stories ( deca means 10) based at the time when the cities were being destroyed during the plague. The village has remained pretty much untouched.
From the newer Certaldo at the bottom of the hill, with the statue of Boccaccio in the center,you can take the funiculare up to the top. Buy a round-trip ticket, there is a machine above but not a ticket taker. The ride is fun, letting you look over the town and all the way to San Gimignano in the distance.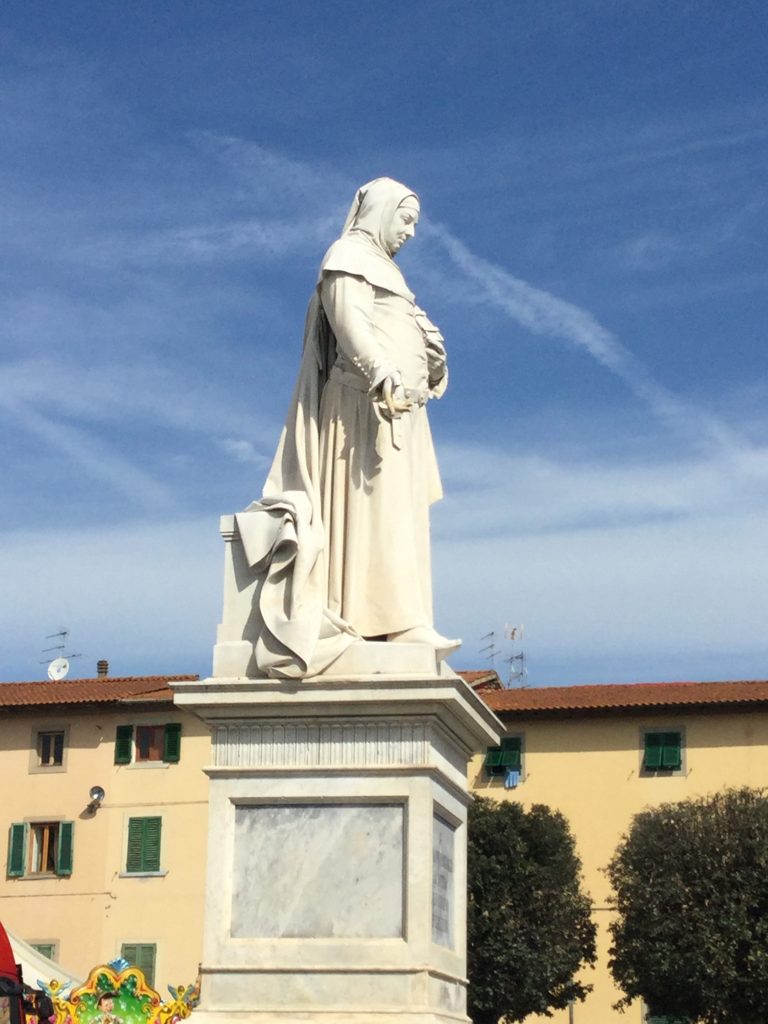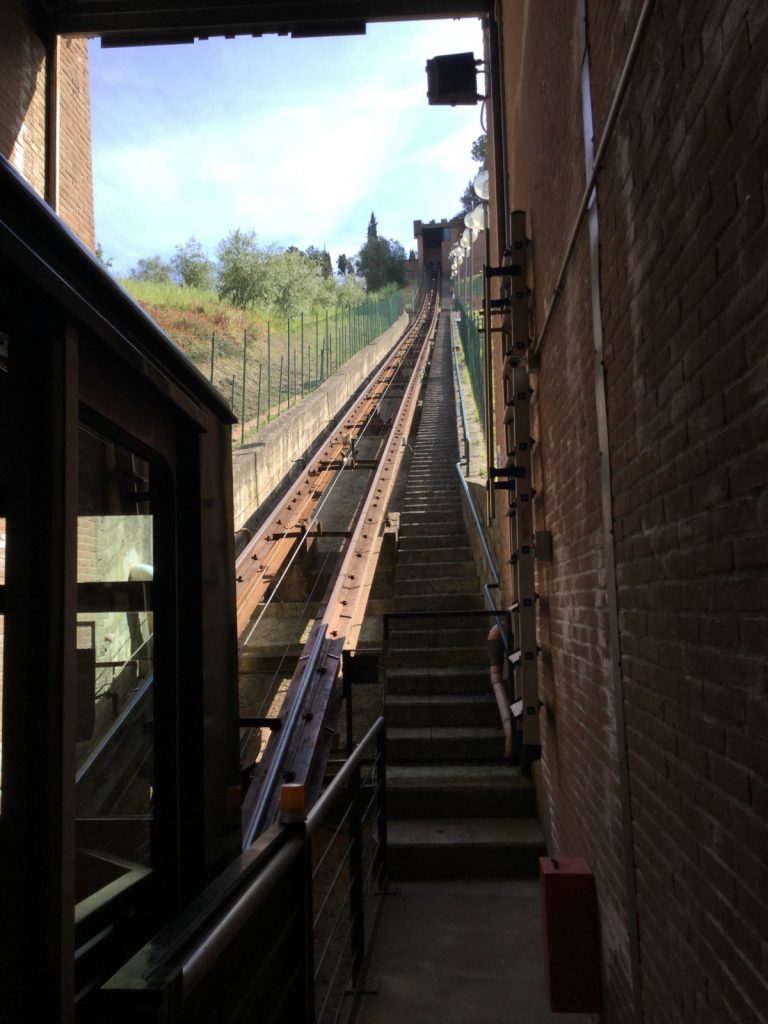 It is a short ride up.  When you get out, you will go through the doors to the ramp which leads you into the main part of town. It is so breathtaking, made all in red brick from the pavement to the buildings. Be sure to bring a camera as it is filled with incredible photo opportunities.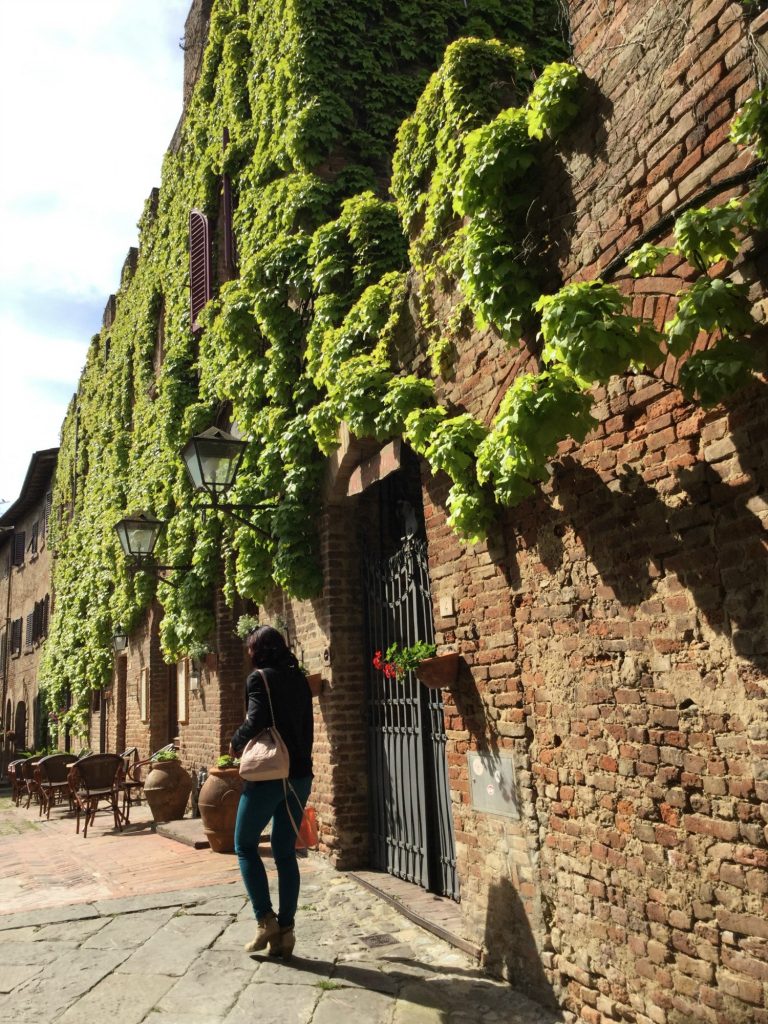 In June we have the Cena with Boccaccio, a dinner in the streets for about 300 people, dinner and a show, about 40 euro and you keep your locally made clay plates. Here is  a little film they made to give you a taste. The dinner is held twice in June, this year the 4th and the 11th of June 2016.
July is Mercantia,a street artist festival. You pay a ticket to enter the old village and then move around town, enjoying the various artists performing and stands with local crafts for sale.
October is Boccacesca, a food festival
You will find sauces, salami and jams made with the red onion for sale around town and lots of dishes cooked with them of course. It is a mild red onion and part of the Slow Food presidio to be protected.
The Palazzo Giannozzi houses local artists, a print maker and a lovely ceramic shop. Be sure to look up in their workshops, as the ceilings are the original affrescos.Personally, I adore local art as a memory of my trip. While you are there, if you are lucky you will be able to see the Nail Museum, opened by the late "Beppe Chiodo', a private collection of old iron nails and many interesting objects he has collected.
I have written about several of the places to eat in Certaldo,  A Casa Tua,in the lower village one of the BEST pastry shops, JAM,  and another article on my favorite five.  But there are so many reasons to come and explore.
Market day is Wednesday and I am now offering Market to Table classes with my friend Chiara at her hotel restaurant nearby. Saturday there is another smaller market in Piazza Boccaccio.
For more on where to eat and stay nearby, download my free app Taste Chianti.
There is a new group #visitcertaldo, who have a FB page with information on what is going on. I recently was invited to their first blogger event and we toured town with Professor Massimo Tosi,
who has illustrated a lovely book on Certaldo.His illustrations and maps are fascinating and are for sale in the small gift shop in Certaldo Alto.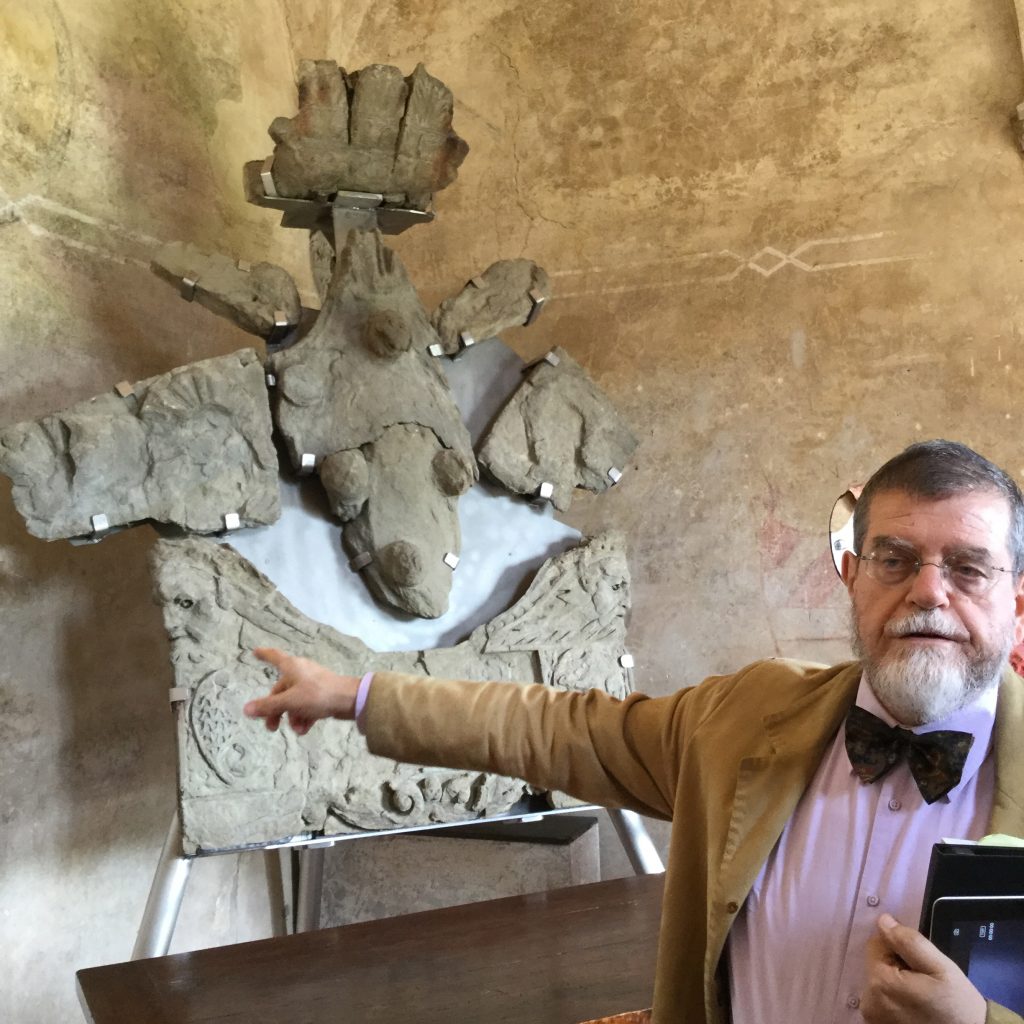 Don't miss the museums in town. The buildings themselves are well preserved and covered in affrescos, and inside are some Etruscan artifacts, religious relics and more.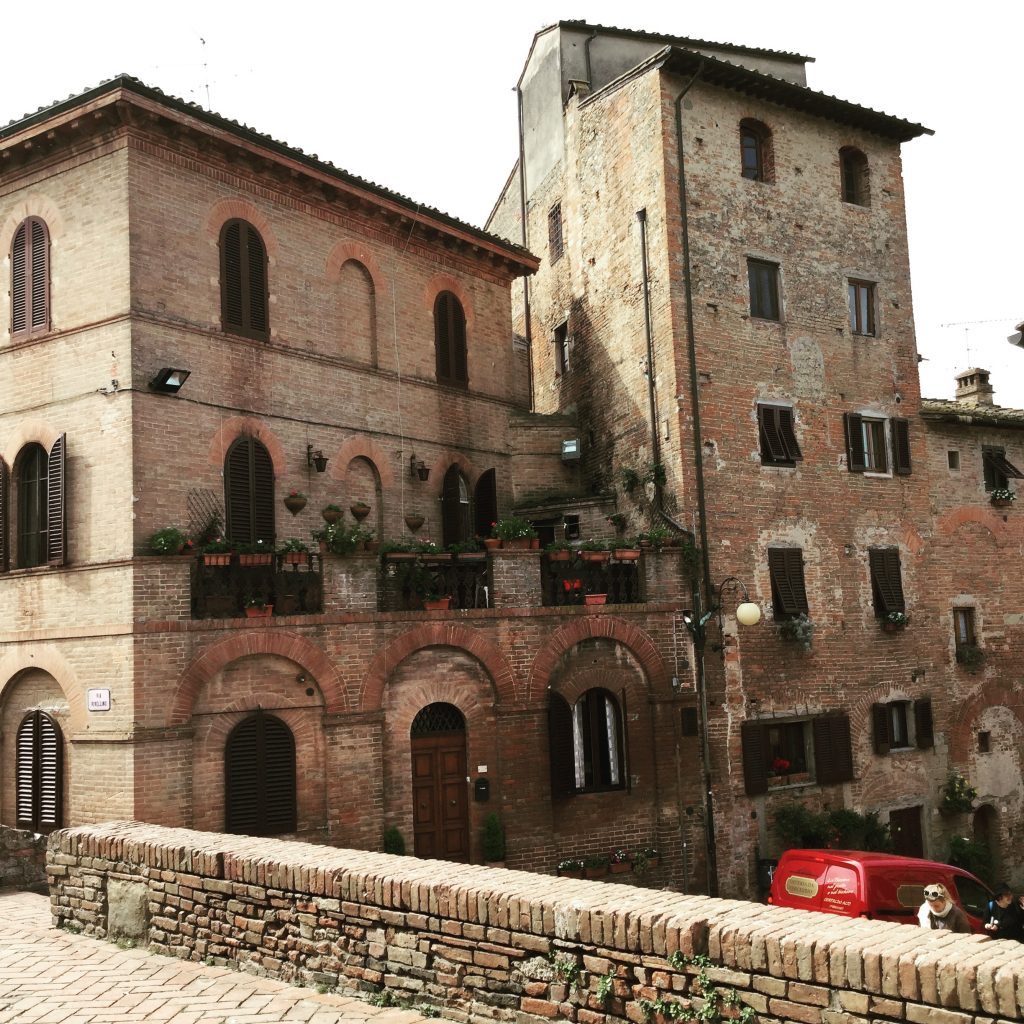 Certaldo is a great place to use for a base for sight-seeing, by train you can get to Siena and Florence and an easy drive to San Gimignano, Chianti, Monteriggioni and Volterra.