Flying to California a month ago, I had an epiphany.
I am the matriarch of my family AND I have no HOME in California.
Thirty-two years ago, I bought a one way ticket to France. Little did I know that Italy would become my home.
This trip back to California was hard. I was going to go through the last of my things left at a friend's house after the death of my mom and the sale of the family home.
I have been letting it all sink in, hence the absence for a month on the blog.
Where is home? As I flew back into Florence and looked out the window at the rolling hills  which surround my home in Tuscany, I knew.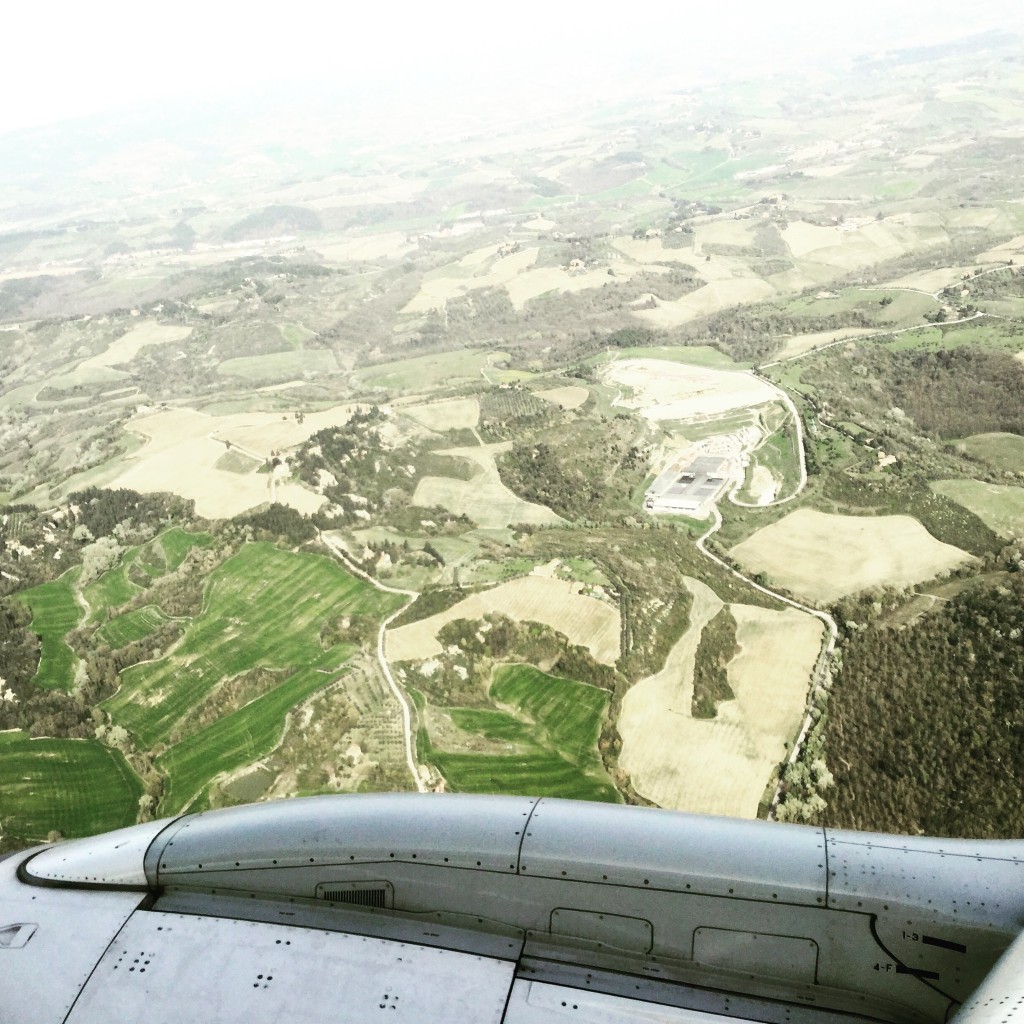 The green rolling hills below me, fields of hay, grape vines and olive trees. Cypress lined roads and villas and castles dotting the countryside.
Cities like Florence,Siena, Lucca and Pisa, fill my heart with the art and architecture.
I had a blast traveling for a month on the West Coast and did a lot of wonderful cooking classes and an incredible dinner, ending the month attending a culinary conference, which inspired me as always.
For me, my yearly travels end with what then is my new year. I work with the seasons. Spring and Fall being the most popular.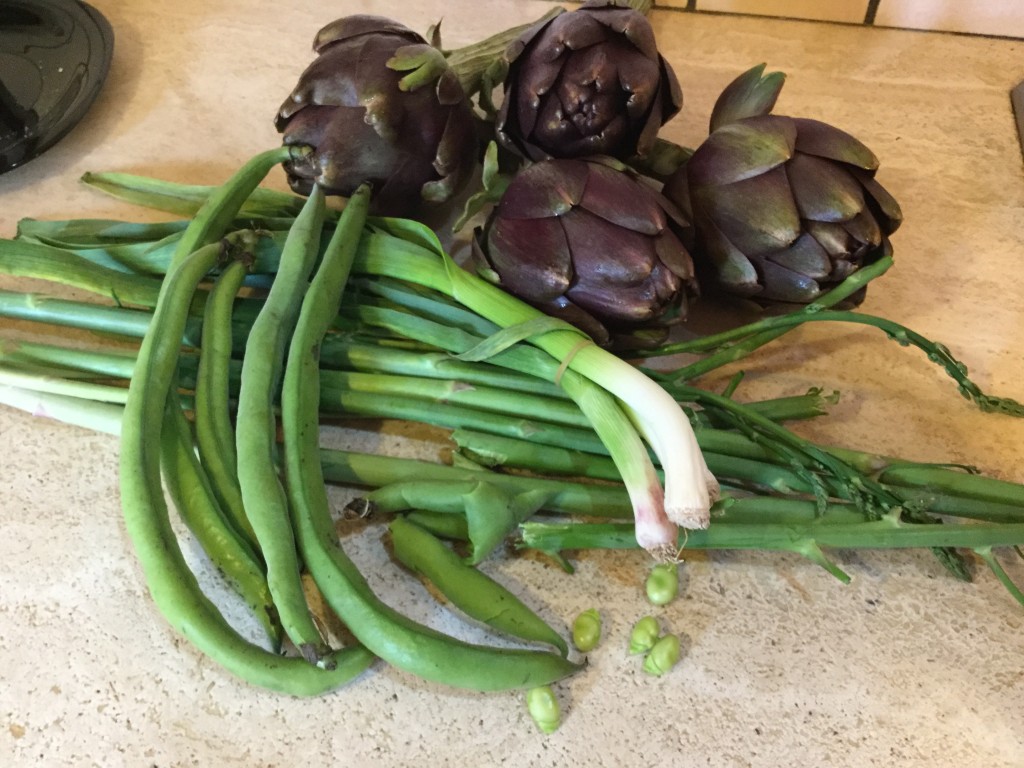 My first day back, I headed to our weekly market in Certaldo and picked up as much of the new seasonal vegetables, to create a local favorite. Garmugia, a spring stew with artichokes, new garlic, fava beans and asparagus from my garden. I didn't see any peas and the snails got our plants in the orto. Andrea says he is giving up and planting flowers.
Quite depressing.
But, I did see some lovely products in the Santa Monica market. I went with my friend Akasha, who was hosting me as guest chef at her restaurant. It was a virtual get together of all the local hot chefs shopping. Tons of fresh fruits and vegetables and herbs galore. Small farmers selling directly. Was inspiring.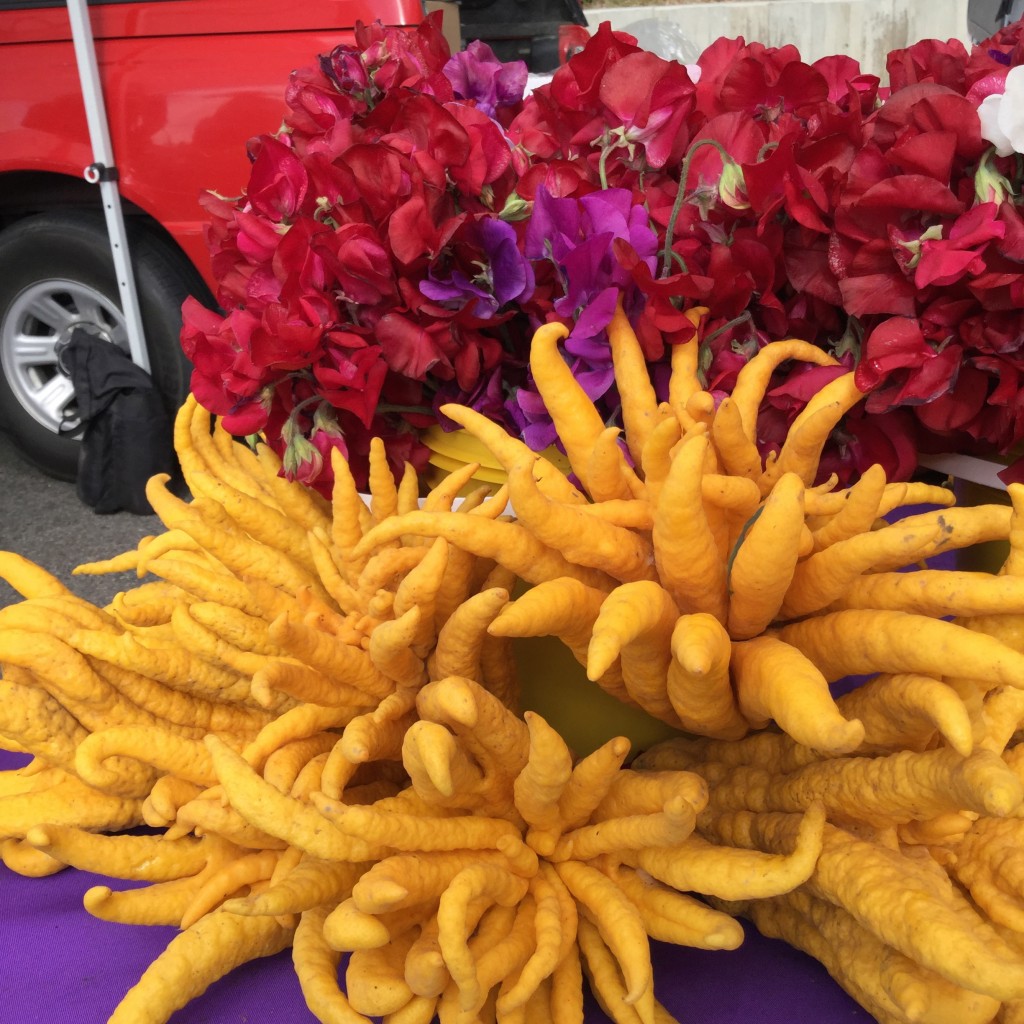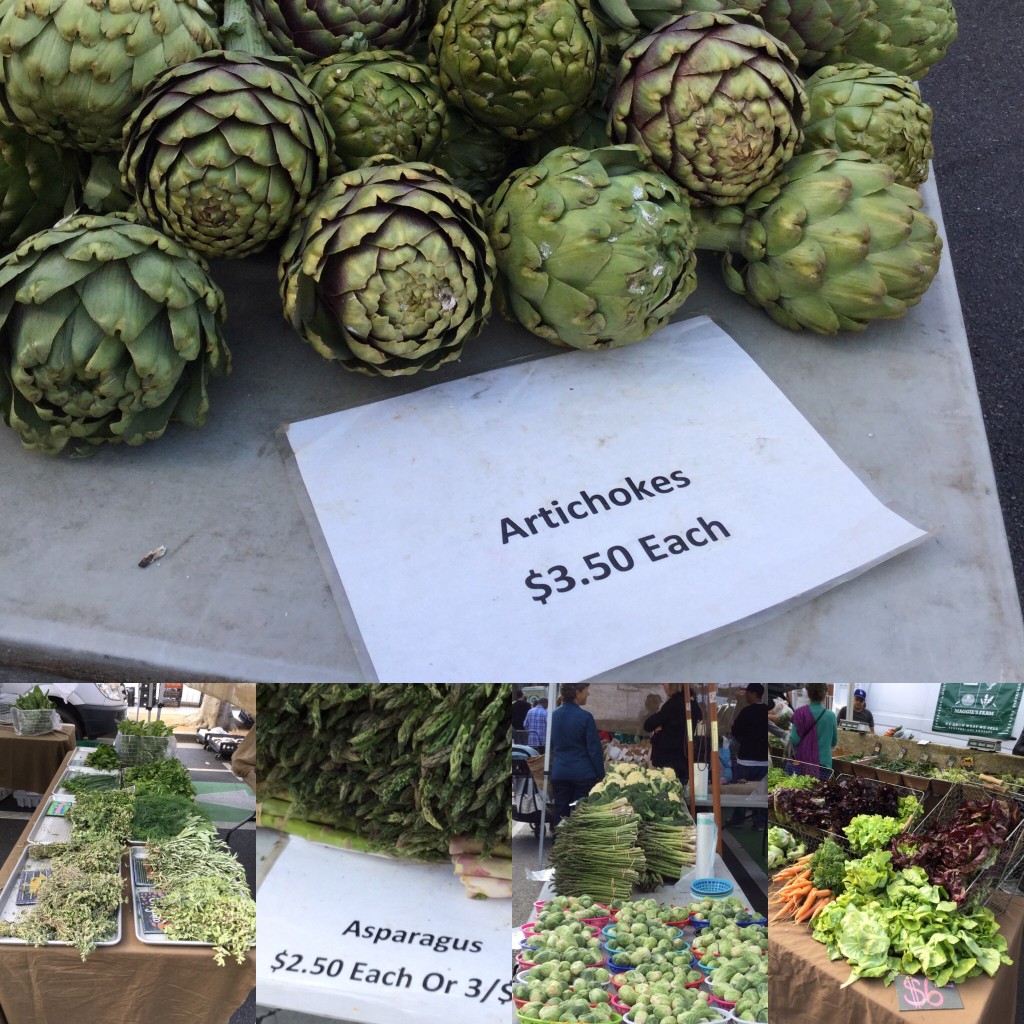 Back at my computer now, am getting ready to start the season with my yearly master chocolate program which I run for Ecole Chocolate. It is an online chocolate program, which teaches you enough to begin to make chocolates and when you have completed the program, you can attend hands-on workshops all over the world. Local programs in the USA and Canada as well, but also France, Belgium, Italy and Costa Rica.
When I get back from that, my normal season begins.
Last September, I closed my teaching space and am now concentrating more on the week-long programs but am still offering one day market tours, day trips in Chianti as well as day classes at your rental villa. I will be setting up a day class once a week, when I am in town, on market day in Certaldo. We will cook at my friend's restaurant in town.
Don't forget, if you are coming to Chianti, you can download my FREE app for Chianti.   Download it and don't forget to leave a review!
I am just getting back into the kitchen but have not had time yet for new recipes.
Artichokes are in full swing here now– check out this recipe for artichokes– or this one,carciofi ritti.   The Tuscan way with peas, makes me happy and I can eat as a meal on it's own. With the new tiny spring onions, I wrap them in prosciutto and grill, which reminds me of Sicilian street food. Another spring recipe, which should be made now, is Aimo and Nadia's pasta. I have been blogging for so long, I hate for these recipes to be lost!
I am thinking of making a list– of the links. Would that help? There is a search engine on the side, where you can google and ingredient or a recipe and if I have written about it, it will pop up.
Sunday I train up to Milano and then will meet the chocolate group and off to Torino, a city I adore.
I will post some tips from Torino, it is home to Gianduja, what Nutella is styled after. Chocolate and hazelnut. Torino was home to the King when Italy had a king. The food market is wonderful, their flea market not to be missed. and shopping!
Do sign-up on the right to receive my newsletter, the next one will have a chocolate recipe from Torino!
While traveling I was pleased to be stopped by friends who follow my FB and instagram accounts. Do you?