Florence is so lucky, master pizzaiolo, Giovanni Santarpia just opened tonight in Florence, located behind the Sant'Ambrogio market.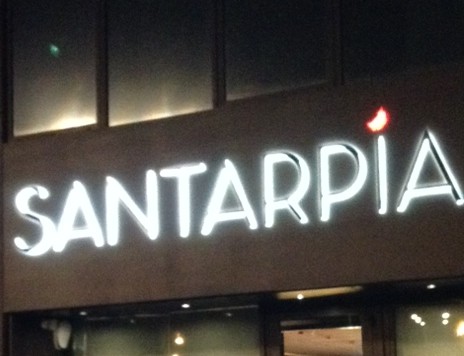 I am not a huge pizza fan, as I find most places rush the process and make a heavy dough but Giovanni has made me a pizza lover!
Giovanni's dough is made with love. He carefully selects the flour and does a long,slow rise which makes it perfect. So perfect, he was just named one of Italy's top pizza-makers by Gambero Rosso.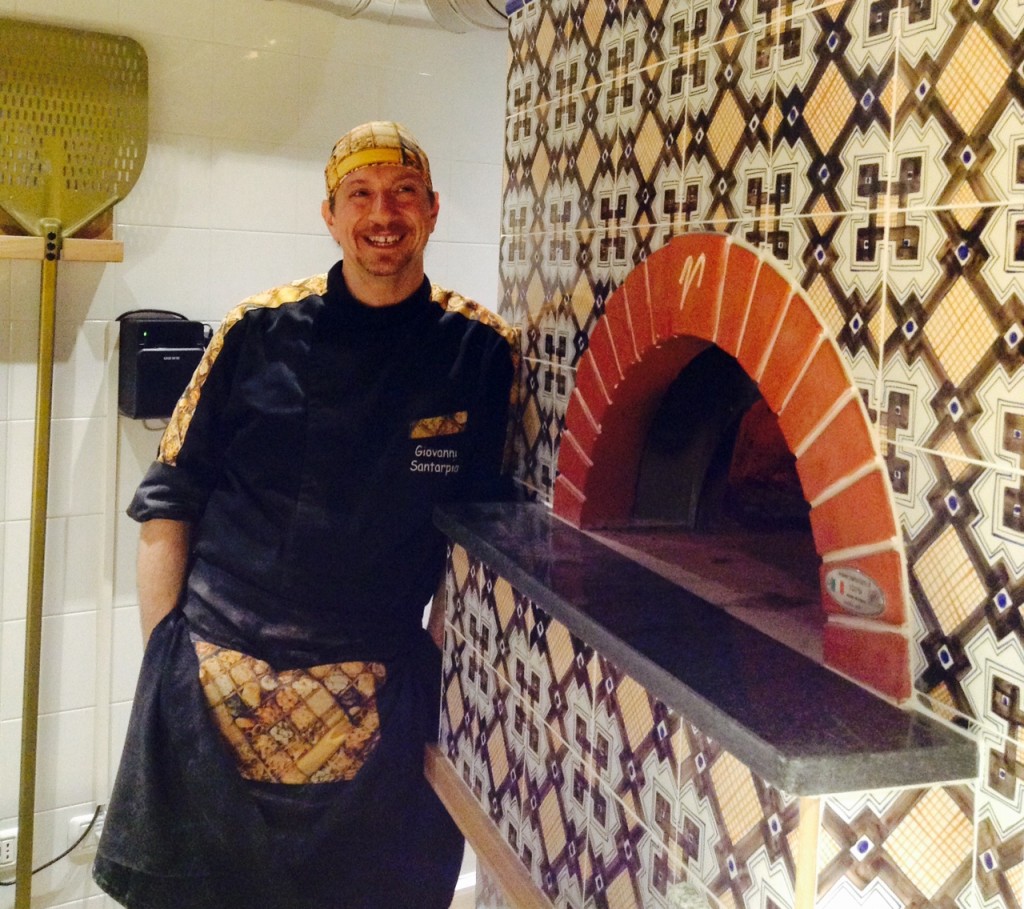 Naples is considered to be the home to the best pizza and Giovanni comes from Castellammare di Stabia, near Pompeii and Gragnano where the best pasta comes from too. Ingredients are the key to success in pizza making, the flour, tomatoes and the cheese. Simple ingredients, but the best also help produce the best pizza.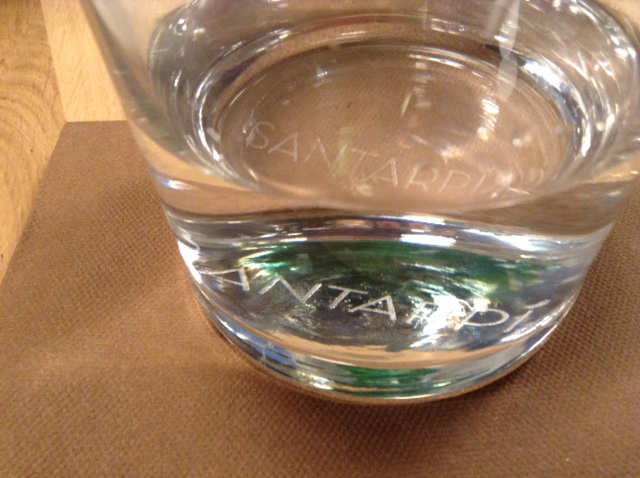 I was invited to the "soft opening" last week and we got to test the new ovens!
The space is lovely, great acoustics, you can hear each other talk.
There is bench seating in the front room where the oven is and father back a nice sitting room with tables and chairs.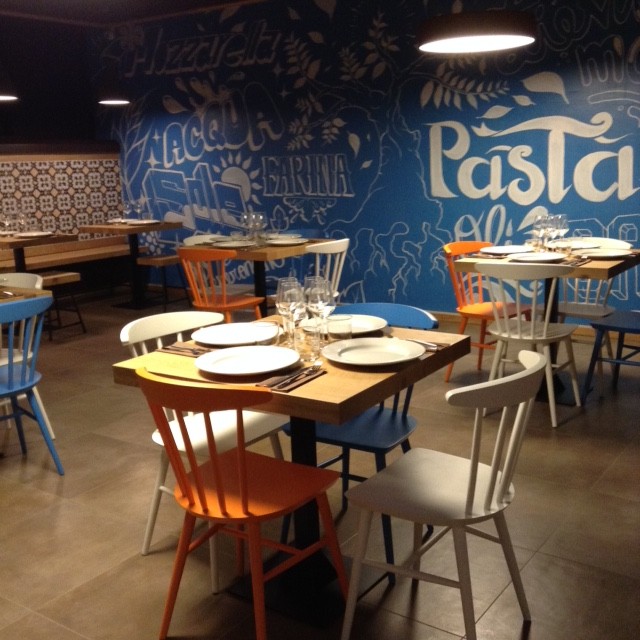 The restaurant will of course have Giovanni's signature pizza's which we all know and love, from San Donato, I adore the friarelli with sausage, a classic Naples combination, friarelli are a bitter green and perfect on the pizza. Personally I order the Panuozzo, a specialty from the Gragnano area, the pizza dough is baked into a small flatbread, then opened and the pizza toppings are put inside— and baked! It can also be called Saltimbocca in other regions.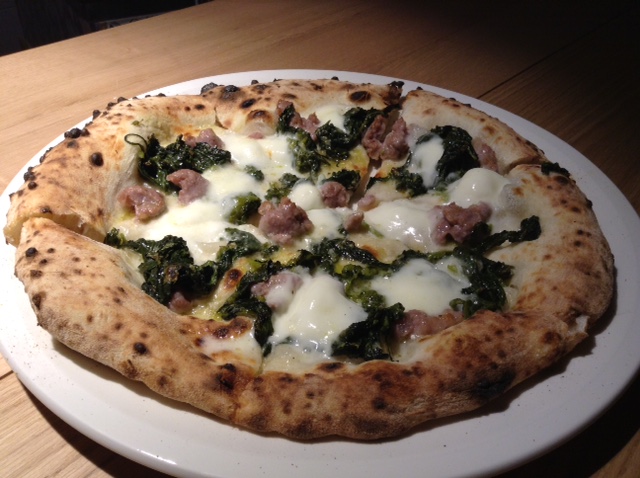 One of the surprises, which I had not ever had, was the pumpkin and pancetta pizza, perhaps my new favorite.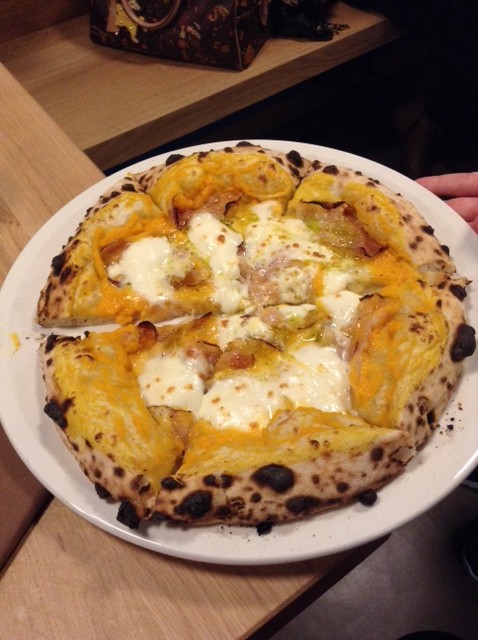 You can start your meal with some of the streetfood of Naples, fried potato croquettes, stuffed rice balls. He is also doing fried pizza, called the Montanara, where the dough is fried, then topped with sauce or the fried ricotta filled calzone.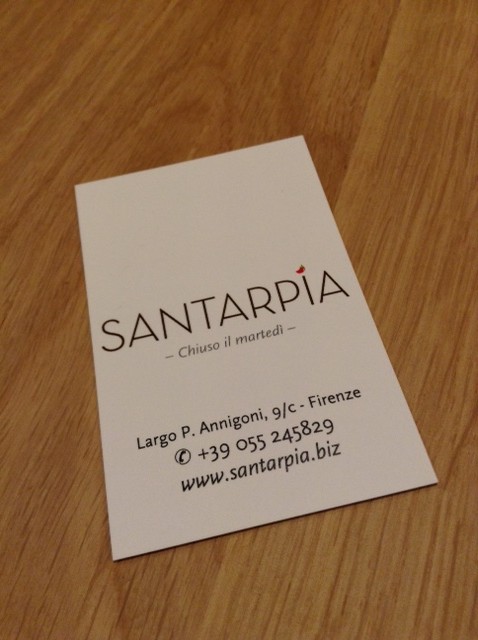 Artisan beers, lovely wines and artisan soft drinks.
UPDATE: We have been back several times since  we attended the opening. Always great. This time I found the pizza to be even BETTER than before. Lighter. There is an art to the making of the pizza dough, respect for the ingredients which takes the pizza to another level. Most people leave the border, especially of the heavy pizza. Here you will eat it all. We like to go with friends and then share, tell them and they will pre-cut the pizza for you and serve one at a time. Usually everyone gets their own pizza in Italy! The next time I want to try the pizza with truffles and an egg!
Santarpia
Largo Annigoni,9c
055/245-829
Closed on Mondays
open for dinner only 7:30 during the week
7pm on Friday and Saturday
MAKE A RESERVATION
you can reserve online on the website.