Old recipes are new again, Cecina, a gluten free crepe,is popping up all over again.
I am always thrilled with I get return students. This past season, I hosted a student from 10 years ago, that has now found a new path. For her program, using food to heal people, gluten-free cooking is a large part of this. I pulled out some of my favorite Tuscan gluten-free recipes. One of my personal favorites is this street food along the Tuscan coast and up to France.
Using chickpea flour, Farina di ceci, to create a baked pancake sort of dish, is common all along the coast from Nice where it is called Socca, to the Ligurian Coast, Farinata and in Tuscany where we call it Cecina or Torta in Livorno, where you can have it as a sandwich called 5&5.
The chickpea flour is blended with water, a pinch of salt and extra virgin olive oil for the perfect batter for this delight.
No eggs, no butter, no gluten. Everyone can enjoy this!
Traditionally cooked in a large copper pan in a pizza oven, I wanted to try to make it as little easier and quicker as well for small snacks instead of the huge recipe we normally make. I cut down the water, and simply made the batter thicker to create a pancake which i could cook in my cast iron skillet.
SUCCESS.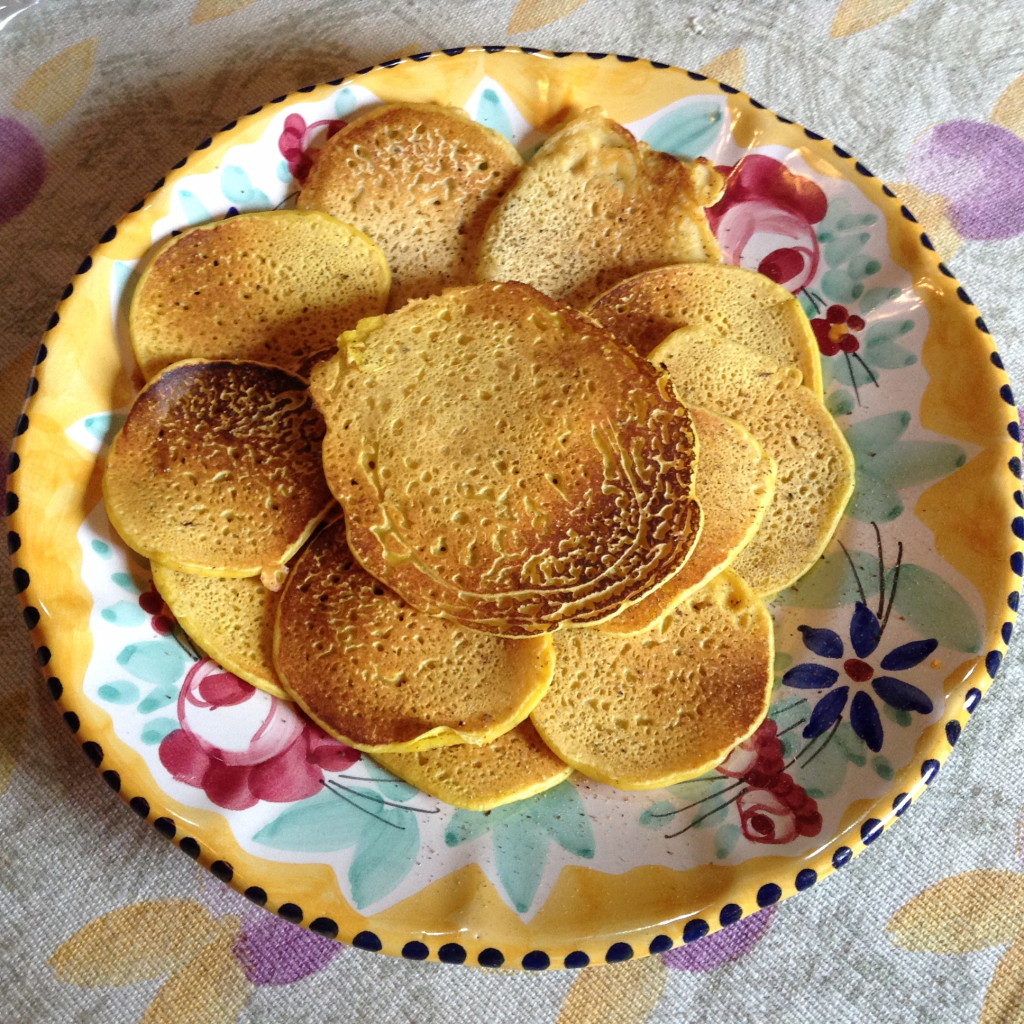 I was inspired by a version I had at the Cantinetta di Verrazzano in Florence which was slathered the pancakes in a white truffle cream then topped with prosciutto and some arugula and rolled up.I simply topped with white truffle paste.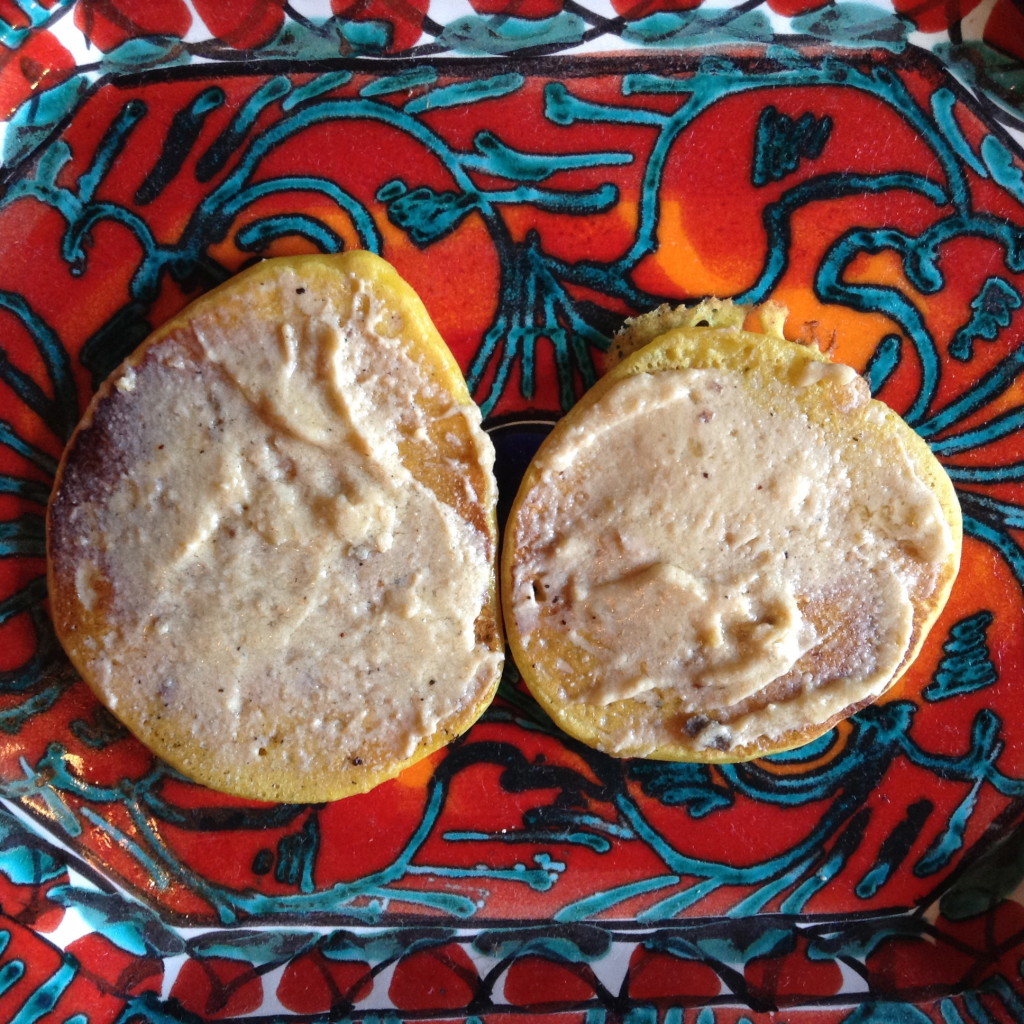 At another food festival in San Miniato, I had crepes sliced like fettuccini and served with a truffled sausage sauce so tried that too.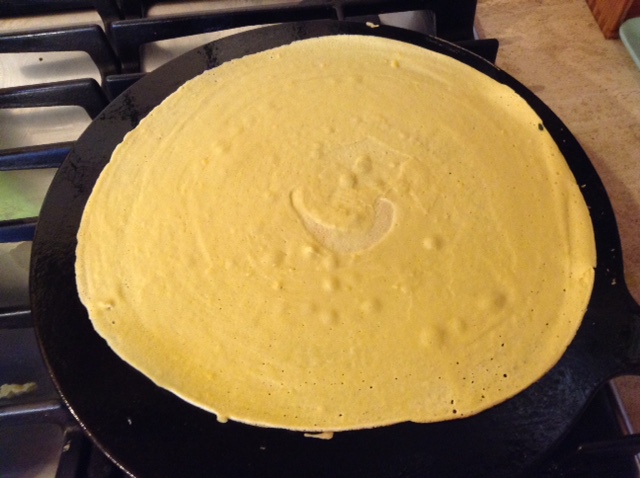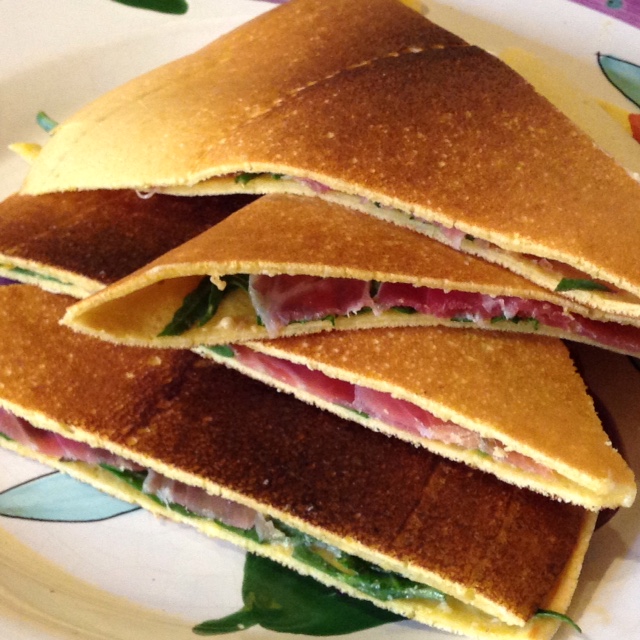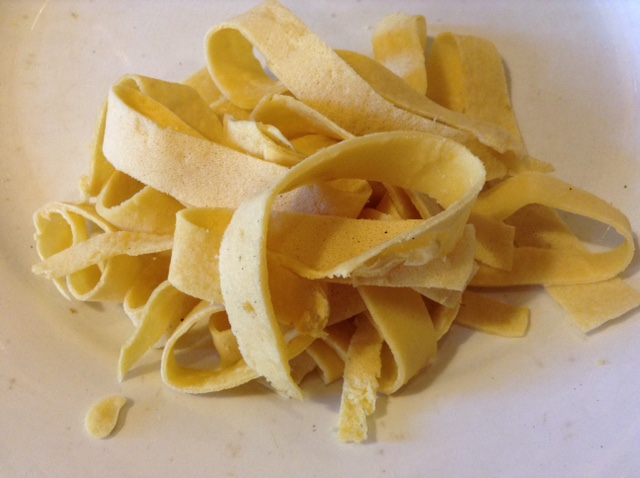 For the traditional Cecina, it is made with 3 parts water to one part Chickpea flour and baked in the oven in a special round copper pan with  a rim.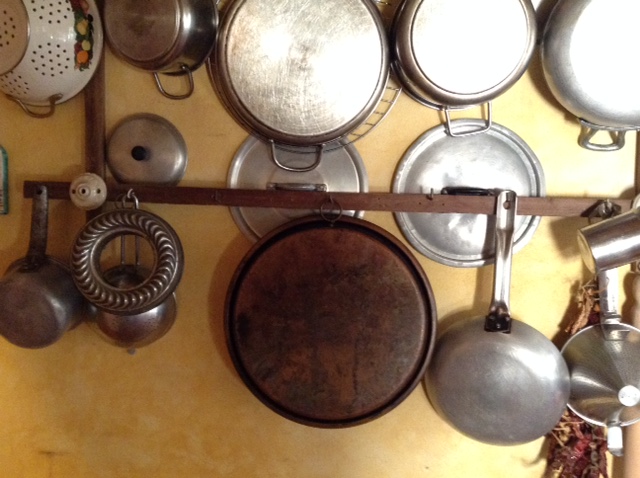 Chickpea Crepe- Cecina, Socca or Farinata
Ingredients
1 1/2 cups Chickpea flour
3 cups water
1 tsp salt
2 tbs extra virgin olive oil.
Instructions
The water is added slowly to the flour, whisking it in to remove any lumps. I always add a little extra virgin olive oil and salt. Then you can personalize with chopped rosemary or sliced red onions. Recently I saw a lovely version, made a little thicker and with zucchini in it.
I like to emulate a woodburning oven, so I place the pan on the bottom of the oven and high heat, and finish it by turning on the broiler and raising the pan onto the shelf. It will pull away from the sides of the pan when it is done.
Serve in wedges, hot, with lots of freshly ground pepper.
http://divinacucina.com/2015/11/tuscan-fall-pleasures-chickpea-pancakes/
If you don't have the traditional pan, try using your grandmother's cast iron skillet! they hold heat well and  should be perfect.