It is hard to think about fun things when the world has been attacked.
First Beirut and now Paris.
Daily I read about shootings in USA which kill more people than these "terrorist" attacks.
WHAT IS WRONG WITH THE WORLD.
I try not to bring politics into my blog, but I am feeling sick to my stomach. It reminds me of the feelings I had when the Vietnam was was on, when Kennedy was assassinated, and John Lennon.
The sky is falling.
Cancer is rampant. Our food is killing us slowly.
PLEASE-
Take care of yourselves.
Cook for someone you love.
Feed the poor.
Share your those less fortunate.
November is for giving thanks. Every year I find it  a little more difficult to be happy about how the world around me is heading.
Can we each just make a little difference? I don't know.
All I want now is a warm bowl of soup and to be near loved ones.
What food comforts you?
Good food is simple and fresh and not expensive. I my own life I am trying to simply. Get down to the essence. Cooking is the same. A few simple good ingredients.
Try making a simple minestrone.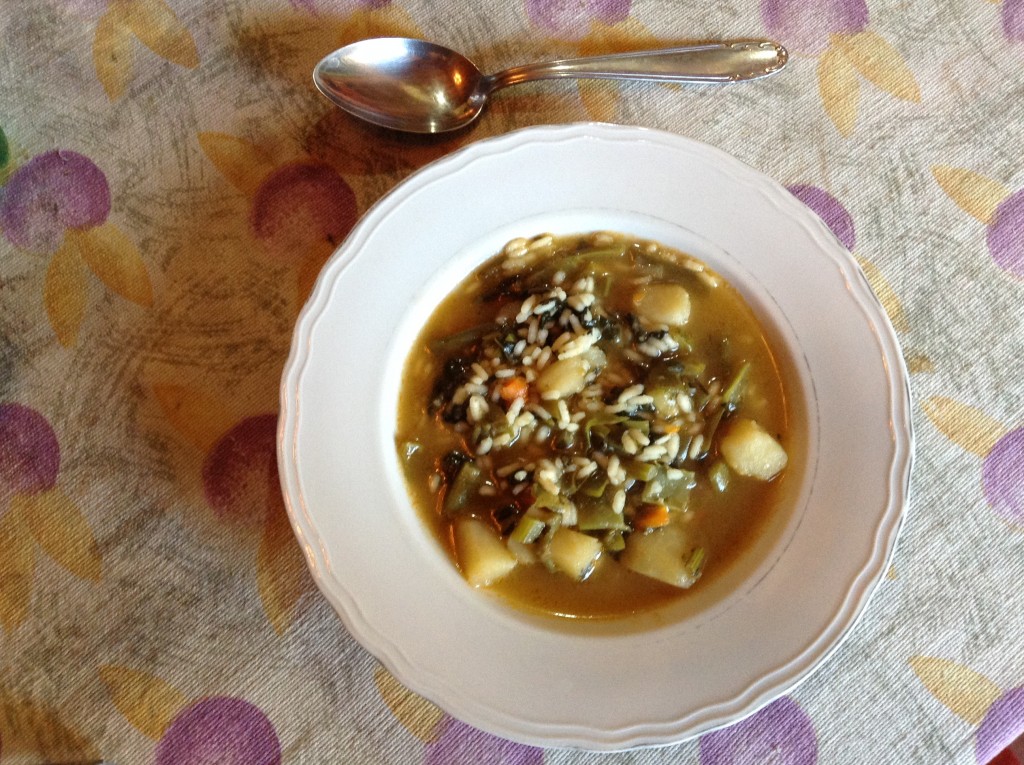 Everyone's mom has their own version and mine changes with what is in the fridge. Today's soup had no beans, and instead of making it richer with the stale bread, which would make it , I made a version which we often have cold in the summer, with rice.
Often I don't want the chunky version of the soup, and I puree the whole soup with my immersion blender and enjoy it as a more elegant soup served with a drizzle of oil on top, some grated parmesan cheese and some croutons.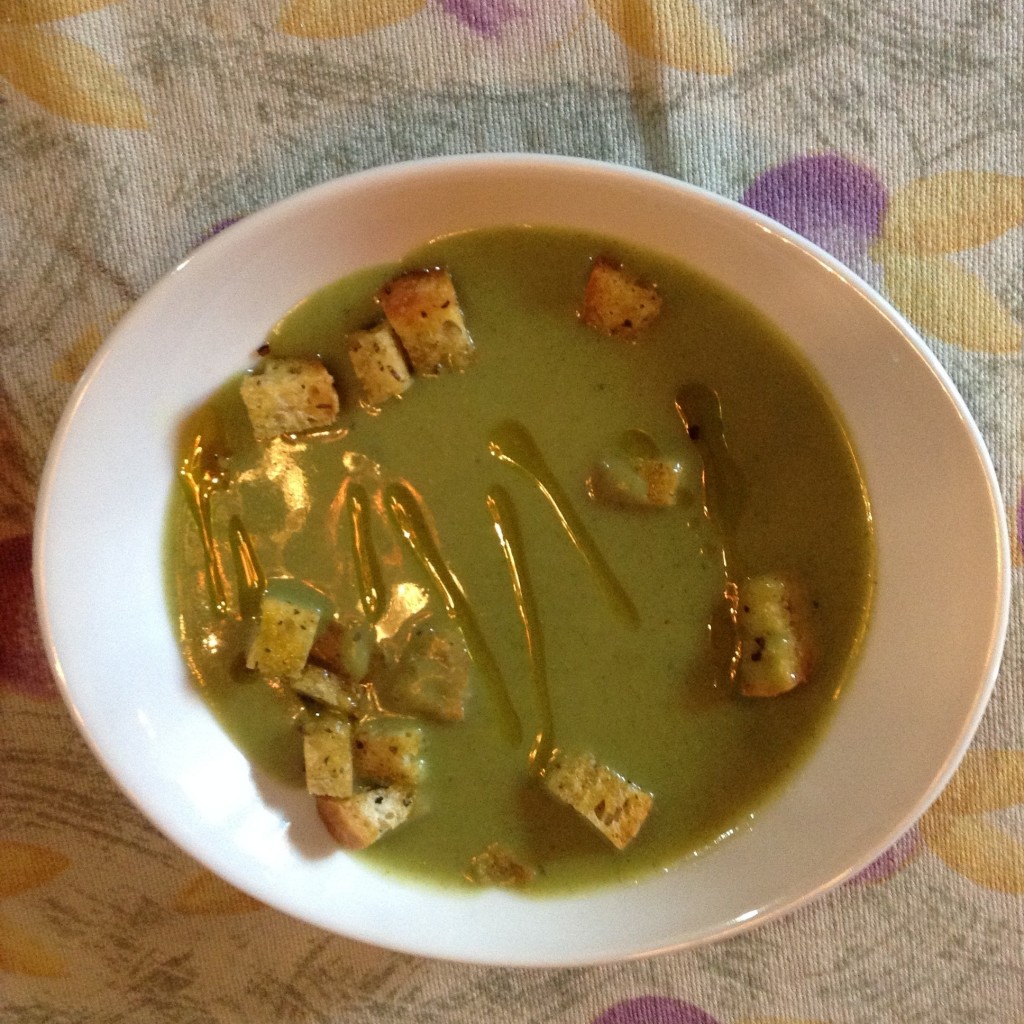 My grandfather was born south of Paris, in a village called Soisson. His mother was English, his father Turkish. I grew up studying French. My first 5 trips to Europe were all based around France. I was aa pastry chef, I wanted to live in France… but after a trip to Italy, I found home here in Tuscany.
My first soup epiphany was with friends of my grandfather's who took me into their home in the countryside outside of Paris. Each night, the youngest son would set the table and fix soup. It was magic.Philippe would put a pot of water on to boil. He then went to the vegetable drawer and pulled out vegetables, whatever was there.
Perhaps a leek, a potato, a carrot, a celery stalk and onion. Everything was cut up and thrown in the pot.
He then went out to set the table. Tablecloth and cloth napkins, we each had our own. Full on silverware and multiple plates, for the multiple courses. Glasses, wine and water. Salt and pepper shakers. This probably took 15 minutes to set up. At that point, the vegetables were done.
He then took an immersion blender ( this was in the 70's, first time I saw one and was an immediate convert!) and pureed the entire pot. VOILA!  Simple french potage, a lovely technique I saw 20 years later at Cibreo restaurant in Florence.
Being french, he then added cream and butter,which made it even better, but personally I don't add either now and it is perfect.
Ingredients
ingredients:
keep it simple, the potato, perhaps an onion or leek and one other ingredient
a potato is a must for the creaminess without cream
carrots
fennel
leeks
onions
zucchini
mushrooms ( fresh or dried)
bell peppers
pumpkin
artichokes
Instructions
cut whatever vegetables you have into small pieces
put in salted water and boil until tender
puree
http://divinacucina.com/2015/11/make-soup-not-war/
PLEASE try this and let me know, it changed my life.