This summer was killer hot. The hottest summer in 30 years. It wouldn't be so bad if Italians used ice in their drinks and liked air conditioning. For me, just a little too extreme!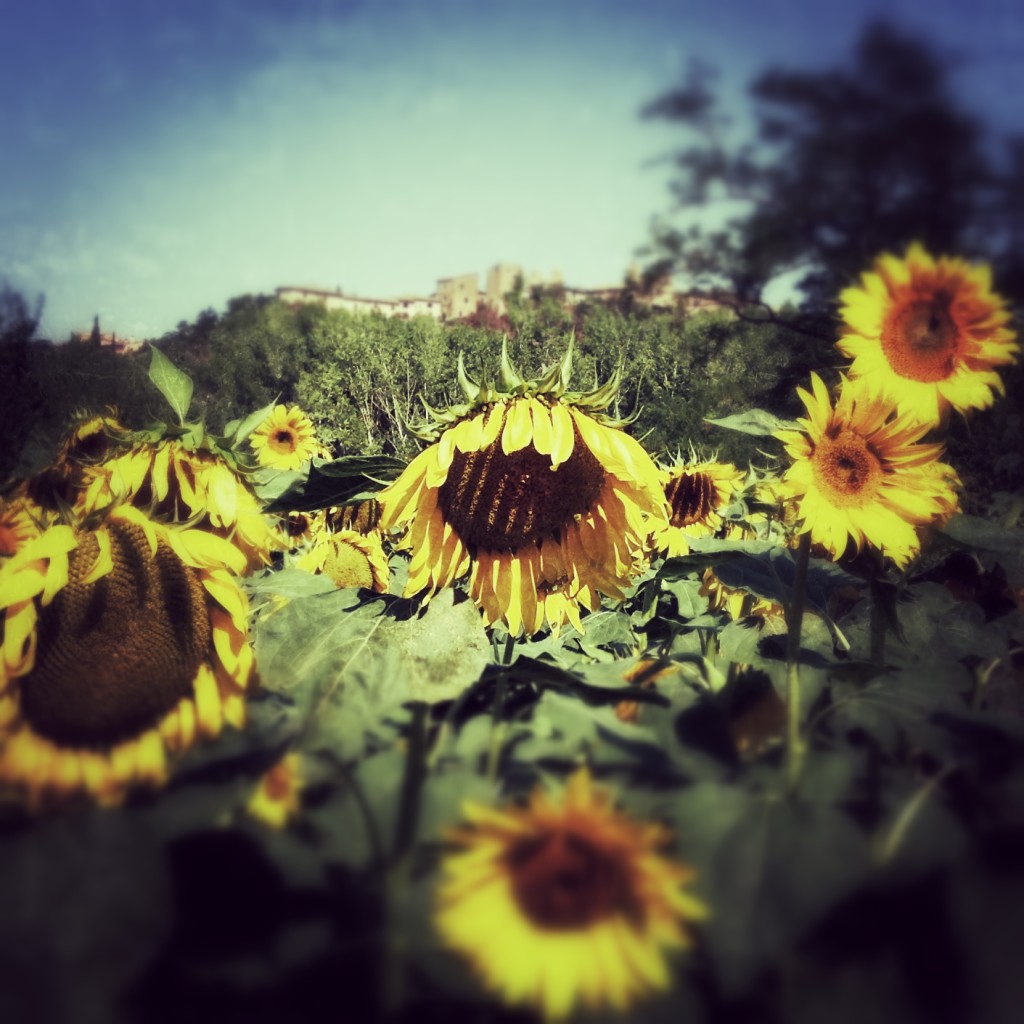 But, August 15 is the breaking point almost always. It is a national holiday, based on a religious celebration, which are based on dates of pagan holidays just to keep them popular.
Ferragosto this year the heat broke and we have had some showers and temperatures dropped from 40 down to 18 and then back up to around 23.( For americans, was 112 in Florence at the high point – which is 40).
The fields around my house have olive trees and vineyards as far as the eye can see.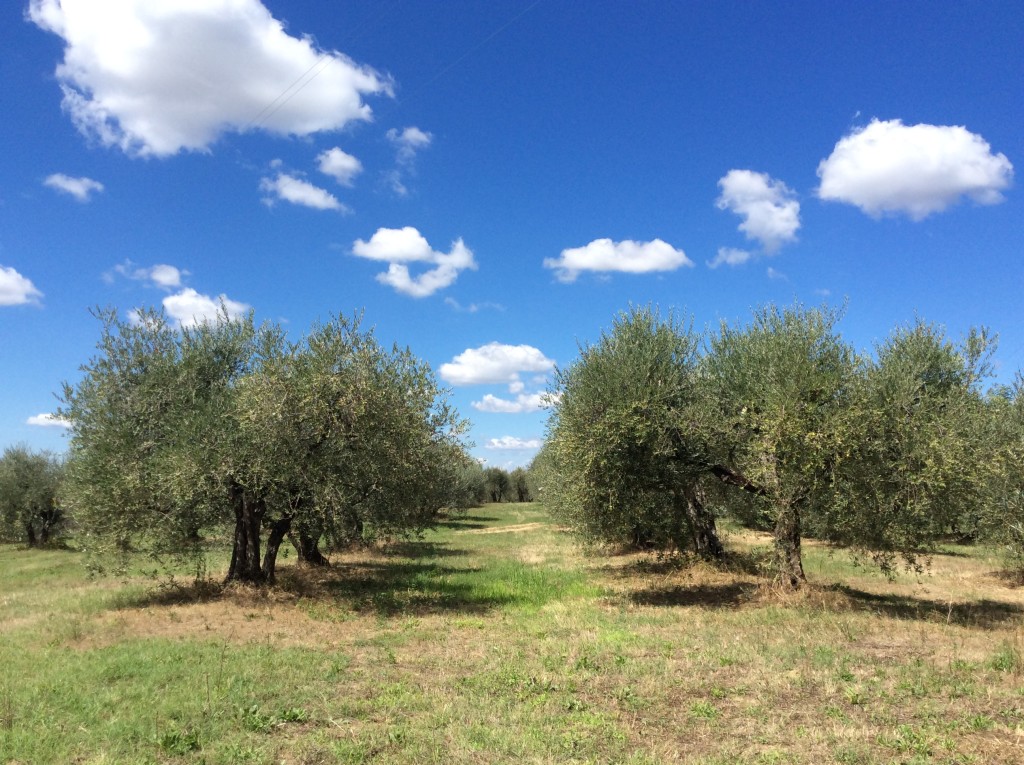 Yesterday we walked through these olive groves, our fingers are crossed as last year the trees were "attached" by a fly which destroyed the whole crop and we had almost no oil available in Tuscany. Each regions oil has a different flavor, so we had to adapt! I did get some oil from a couple of friends that managed to harvest in October, plus I brought back oil from my trips to Sicily.
Behind all these trees we have found a fabulous HUGE abandoned fig tree. Lunch was inspired by the figs!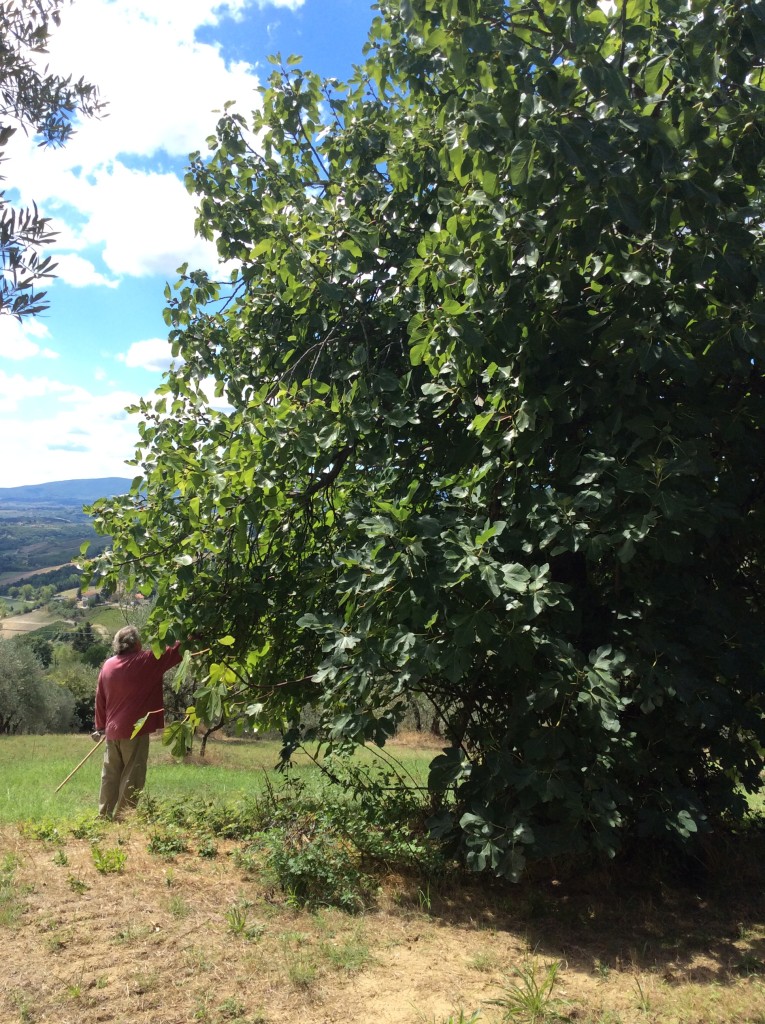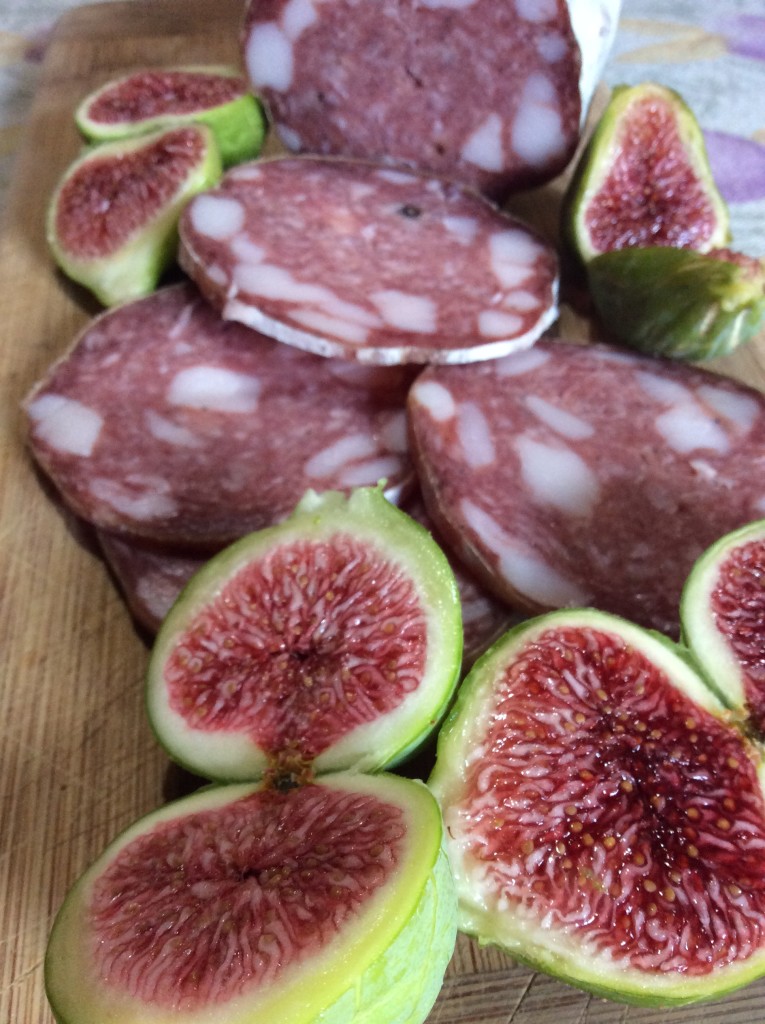 Fresh figs served with salami. Part of the Italian food rules, which are unspoken until you try to break them.
Prosciutto and melon, salami and figs, pecorino and pears.
Life is very simple and good. Eat with the seasons and keep it simple.
I am getting ready now watching the red grapes mature to make my Schiacchiata con l"uva.
Last year my friend made a cute little video

The extreme heat has made the grapes ripen faster, so this year i was too late to make Agresto, but my farmer had brought me a huge box of green grapes I had asked for to make it.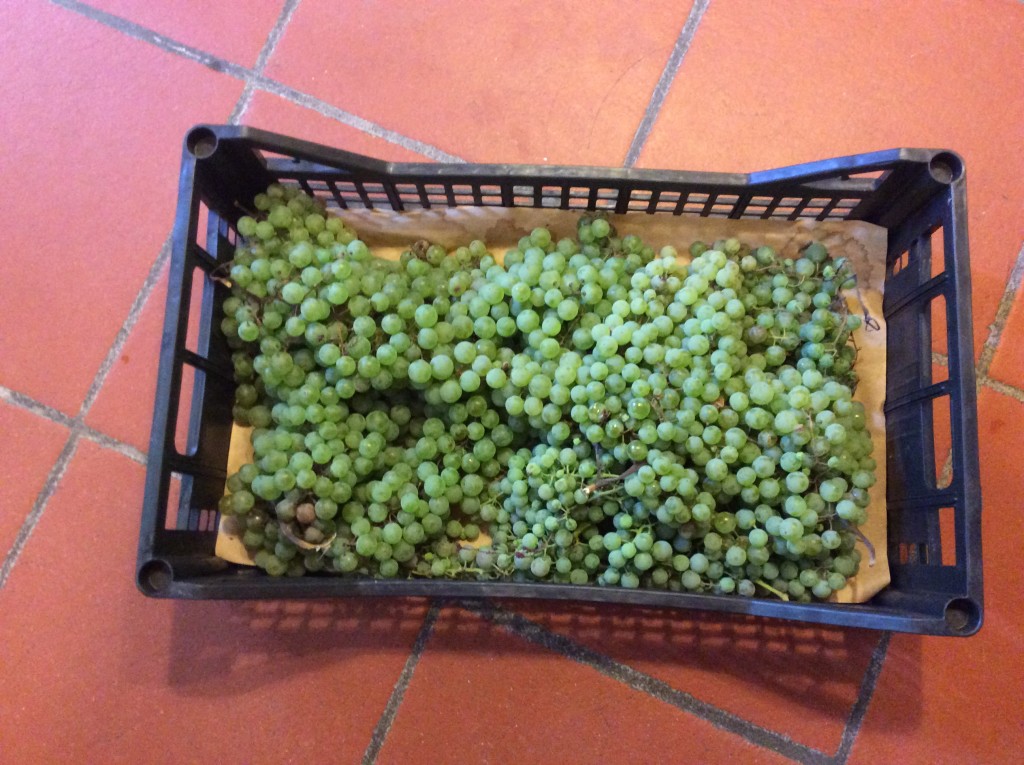 So instead I am eating them. One of my favorite recipes is sausage with grapes.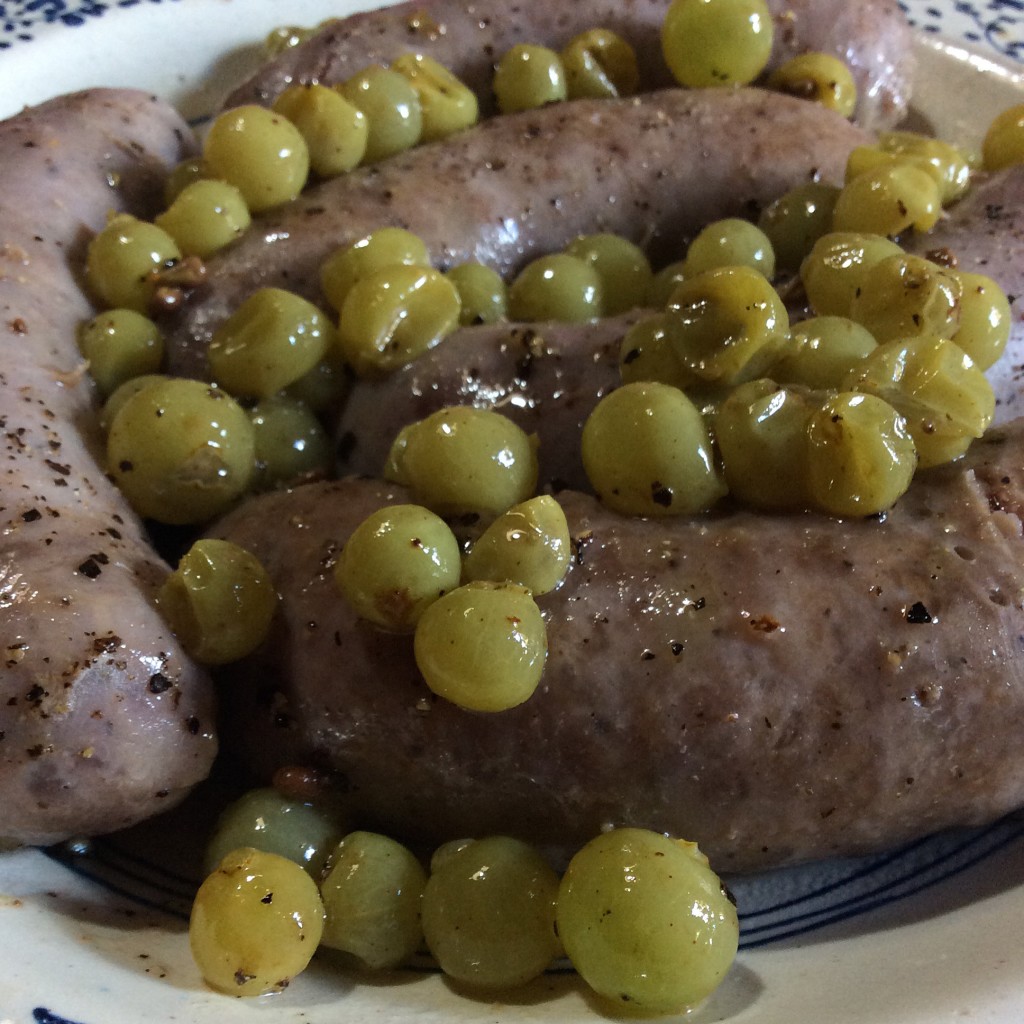 Fatty foods and fruit are perfectly paired.
Salsicce con l'uva
Saute the sausages first.
I like to prick them with a fork and then start them in a cold pan with a little bit of water in the pan. As the water cooks down, the sausage cooks and is not so greasy.
When the sausage is almost done, add lots of grapes to the pan and let them heat together.
The grapes will begin to soften.
Season heavily with freshly ground pepper.
Enjoy these seasonal recipes.