August 10th is the feast day of San Lorenzo, he is considered patron saint of cooks as well as the poor and librarians.
He was grilled alive so is depicted with a grill by his side and often holding a book, as he had protected the written documents of the church.
I have a collection of San Lorenzo holy cards, a wall plaque and a small ceramic holy card for the wall.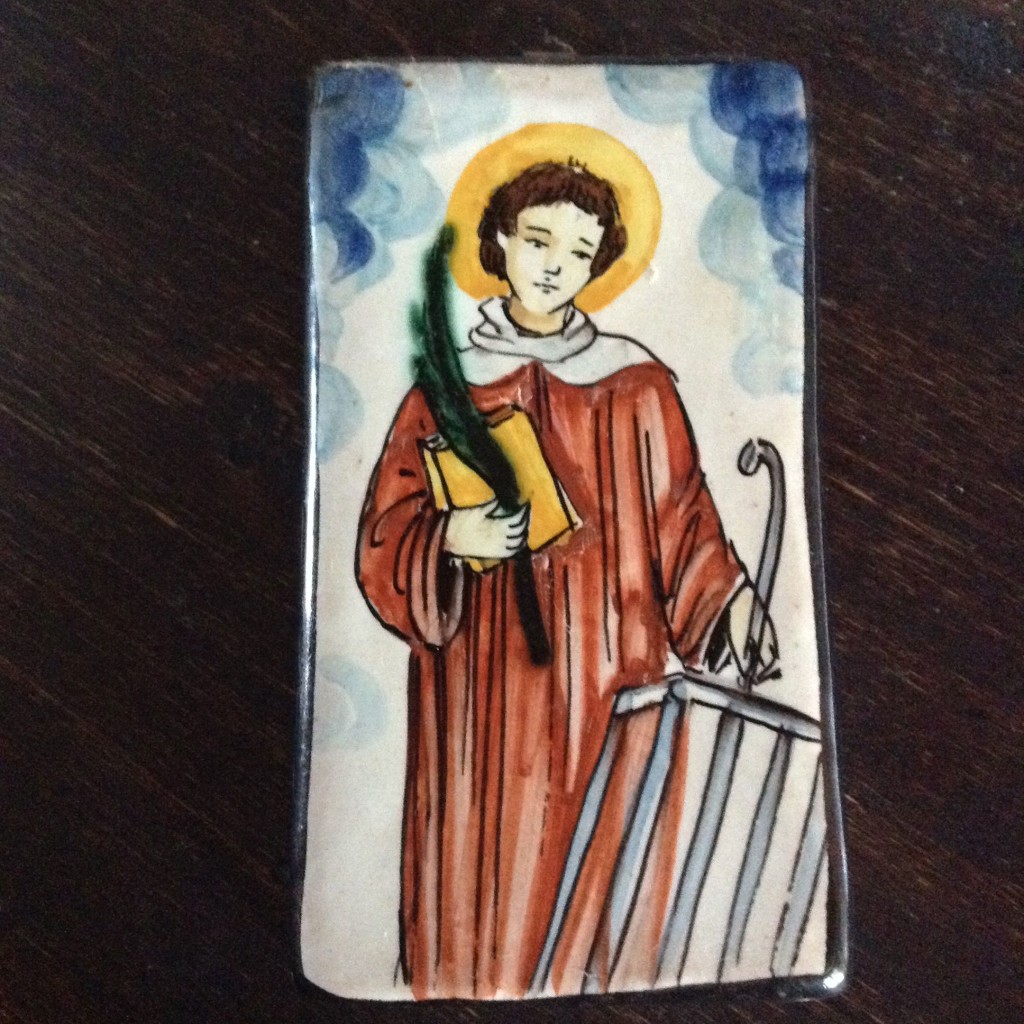 Although the Central Market in Florence is called the San Lorenzo market, Mercato di San Lorenzo, it is almost impossible to find a holy card or a statue for my kitchen.
I was truly blessed this year as a group of my clients had a custom statue made for my in Sicily by a ceramic artist friend of mine, Alberto Criscione.
He comes from a family of ceramic artists and is continuing the family traditions. I adore his work and am honored he made me a personlized San Lorenzo.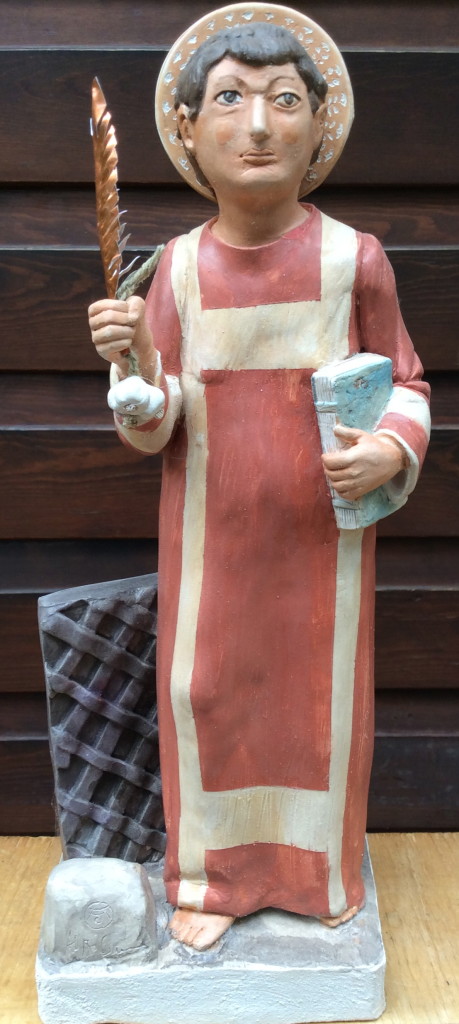 All over Italy they celebrate, calling it the "Night of the shooting stars" or the Notte di San Lorenzo, in Italian. There was a famous movie of the same name by the Taviani brothers, La notte di San Lorenzo.
Actually, August 12th is usually when we have the most meteor activity and see more falling stars.
Tonight we won't see any as we just had a huge rainstorm, which was very welcome as Florence has had it's hottest summer in 30 years! It went from being 40 degrees down to 18 today!
I am taking this as a blessing from San Lorenzo!
Usually we eat watermelon and have lasagna pasta with ragu. It has been too hot to cook, so this year will simply enjoy tomatoes from the garden with extra virgin olive oil and some lovely vinegar. If it stays cool- I may just make some ragu!
I created a little tile for your kitchen– since i couldn't find one to buy. You can get your own on my ZAZZLE SHOP
I also am back doing my market tours in Florence and days in Chianti!
Stop by the site too! do leave a message — love hearing from you!