I have been going down to Puglia for about 8 years, each time researching new areas and looking for places to organize culinary weeks.
I finally put it all together and created something special for a group of women that met on one of my Chianti Kitchen weeks and enjoyed each others company so much that they have formed their own group, returning every other year to explore a different region with me.
One of the recipes which I had not seen before in books or had on any trips until now was a wonderful condiment called Plic-Plac.
I first saw a jar in a trattoria in Martina Franca, but didn't taste it. But I adore anything in unmarked jars made by a mamma.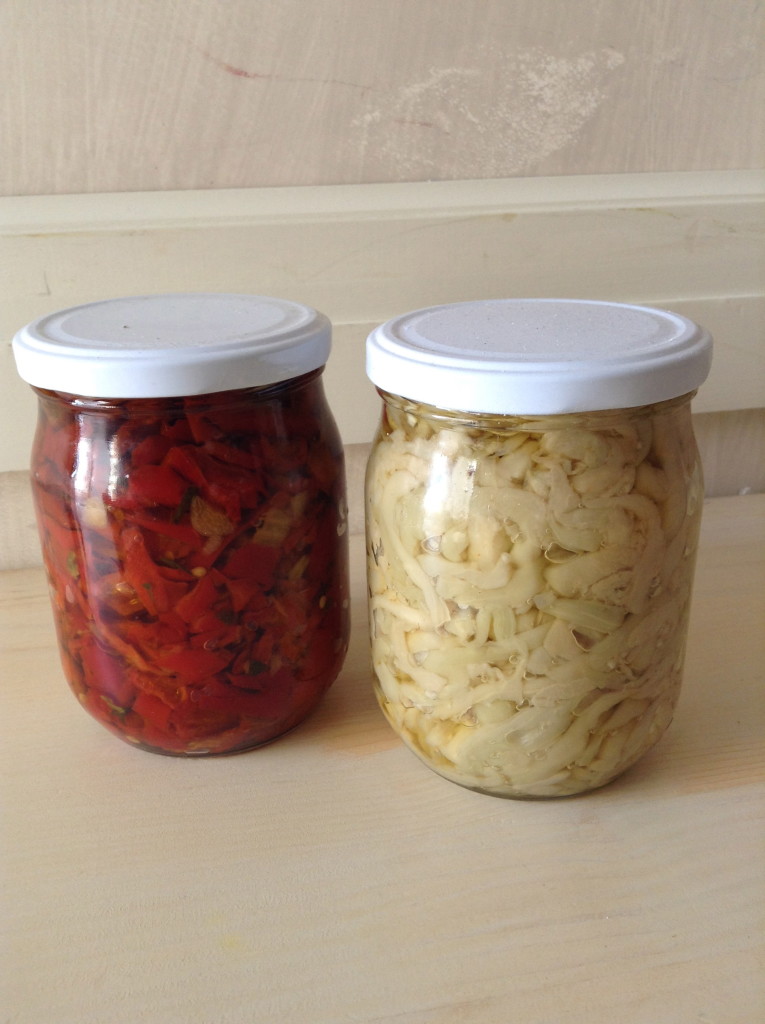 I have several books on Pugliese cooking in Italian and did my research. I always like to find the simple way to do things.
My friend Catherine lives down in Martina Franca and runs culinary tours, we did a day with her and had a fun class with local chef and his mom and aunt. She wrote up a version on her blog.
I found other recipes, which were simple and easier to make all at once without salting first.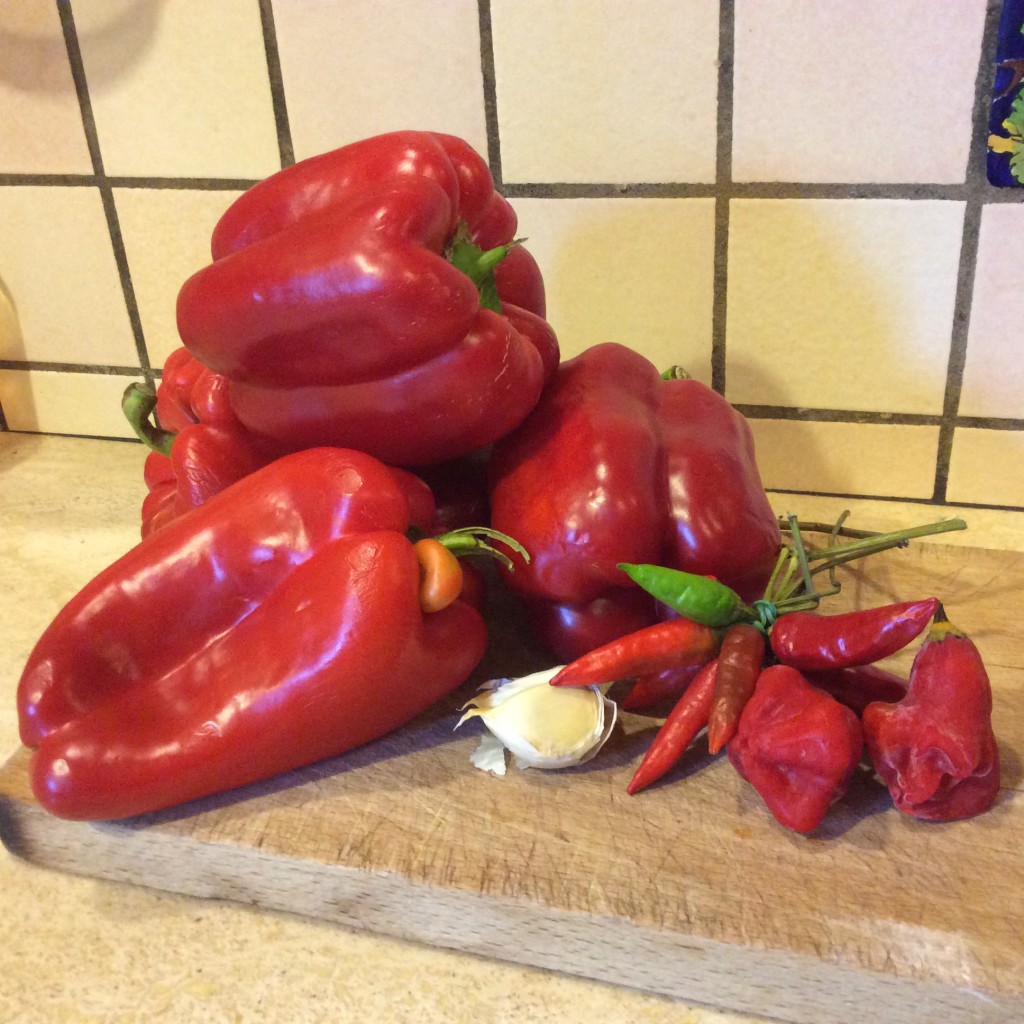 Plic-Plac
a spicy sort of peperonata
4 large red bell peppers
4 chili peppers ( or to taste)
2 garlic cloves, peeled and sliced
salt, I used two tablespoons, sicilian fine sea salt
1 cup or more of extra virgin olive oil
Rinse off the bell peppers and cut into 1/4's avoiding any seeds.
Cut into strips and then into small pieces.
Place in a large cooking pot.
Sprinkle with salt.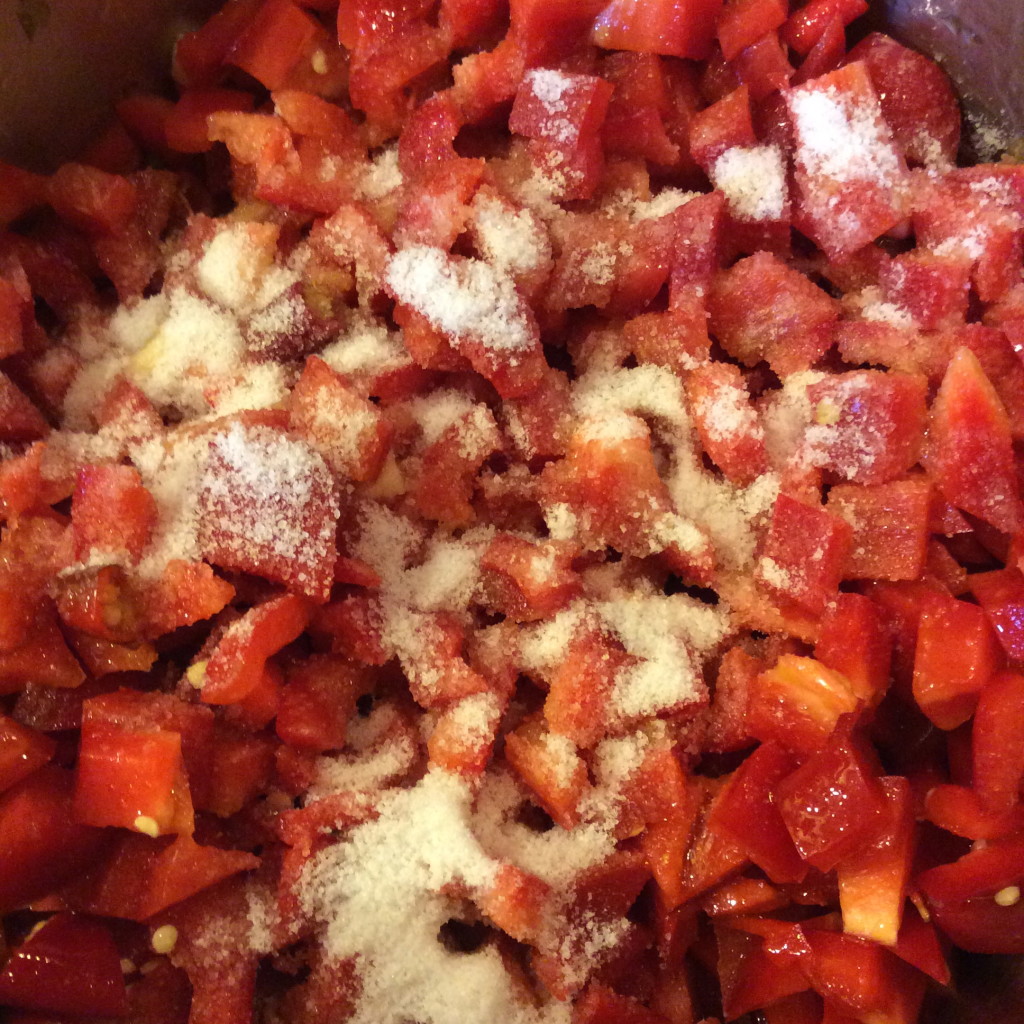 Add the olive oil.
Finely chop the chili pepper and add to the pot.
Add the slice garlic.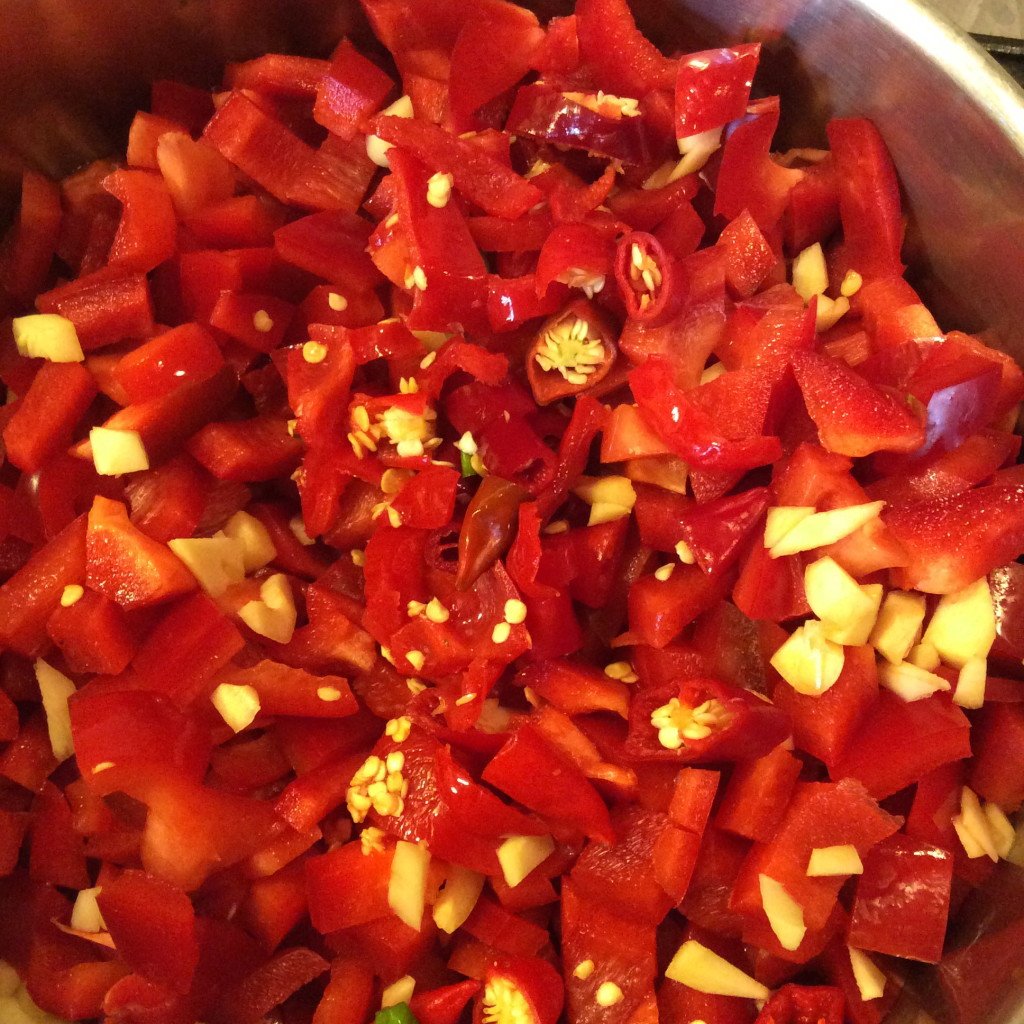 Stir to combine all the ingredients.
Cook slowly over medium heat for 1-2 hours.
Make sure to stir and that there is enough liquid in the pot. If not add more oil.
The peppers cook down quite a bit.
Taste and adjust the salt.
This can be preserved in glass jars and kept in the pantry.
You can serve it on toasted bread, which we had a a fabulous butcher's restaurant in Martina Franca or as we do, just add to everything!
When you go to Puglia, don't miss heading over to Matera.
It is magical.