What do you call meatballs made from fish? Fishballs?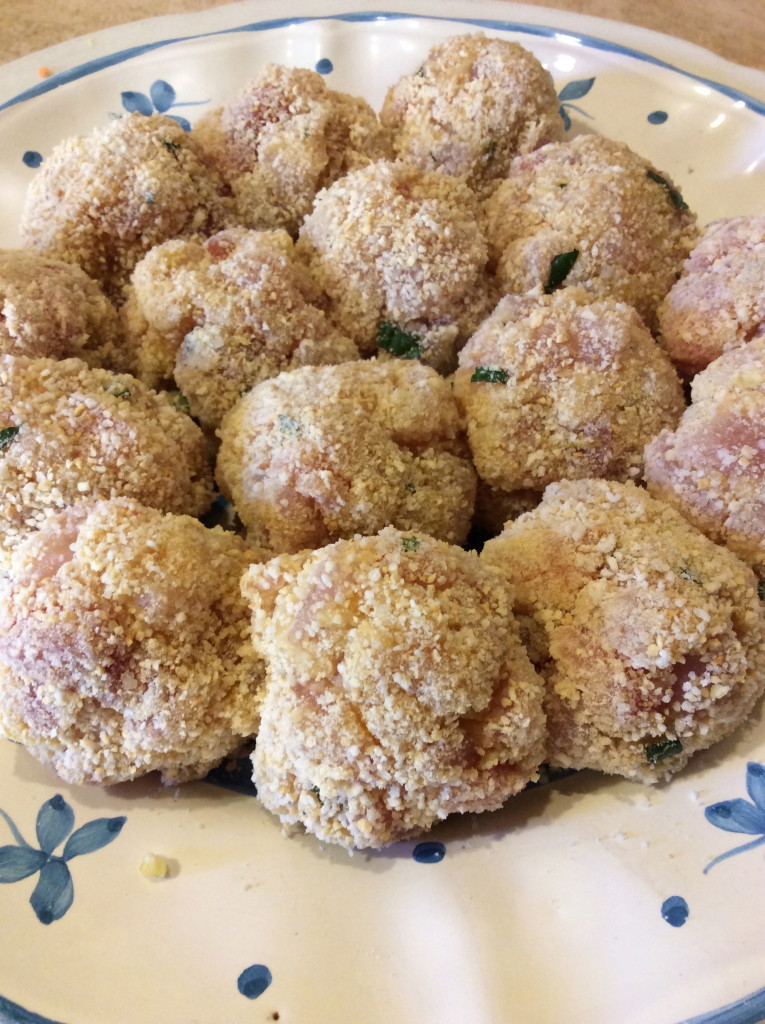 Italy simplifies things, polpette are small balls of minced anything, bound with an egg, seasoned and fried.
When I am in Sicily, we tour the Capo food market in Palermo and stop and enjoy lunch at a small trattoria run by a fish shop. As part of the large antipasto we order, I always get two versions of the fish polpette, sardine (sarde) and swordfish (pesce spada).
The Sicilians do a lot with sweet and sour, reminiscent of the Arab influence in the cuisine. You find sweet and sour in a lot in Italian port towns. Venice has sarde in saor, fried sardines.  At Christmas often you find anguila in carpione, fried eel kept in a vinegar marinade.
One of the classic recipes is simply white onions slowly braised in water and then sugar and vinegar are added, creating the sauce. Another variation is adding tomato sauce to the same base.
Normally they serve the tuna polpette in a red sauce and the swordfish polpette in the plain sweet and sour sauce.
I simplified the recipe and did not add the traditional black currants and pine nuts which the Palermo recipe has it in and kept the recipe easy to reproduce.
It is hard to write Italian recipes, as mostly moms and chefs just know how to cook and improvise on amounts.
This is a general idea.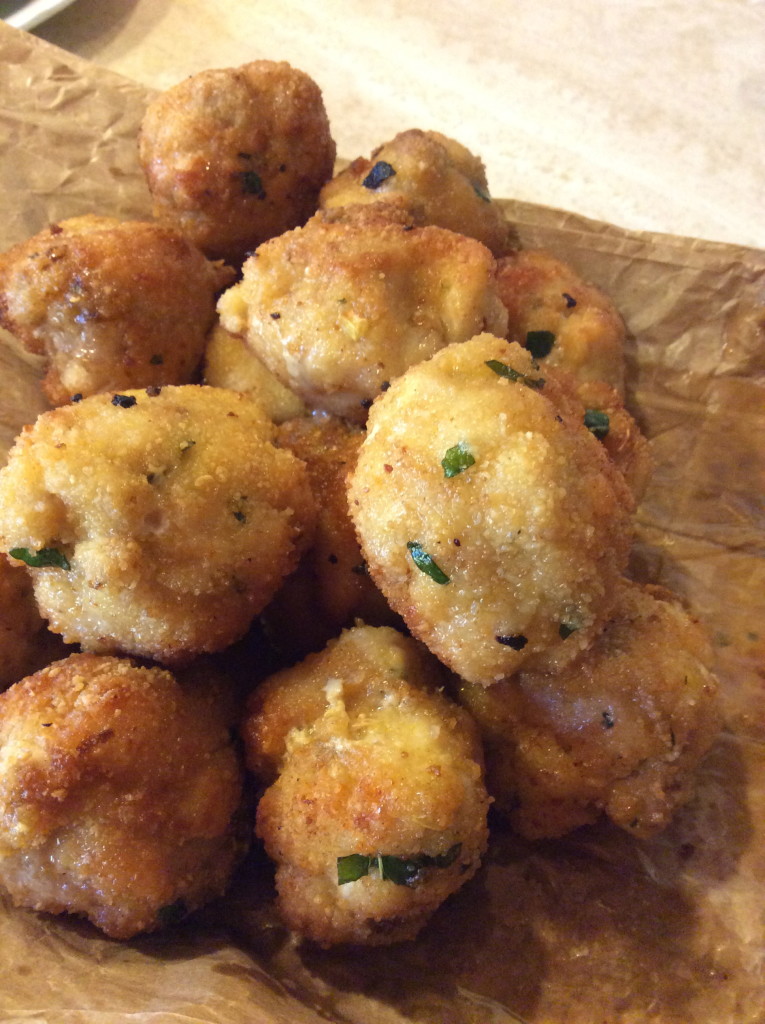 Swordfish Polpette 
makes about 12-14 polpette
9 ounces swordfish, a nice sized steak
1 egg
2 tbs grated parmesan cheese
1/2 cup breadcrumbs
2 tbs chopped mint
1 tsp grated lemon zest
pinch of salt
more breadcrumbs to coat
Remove the skin from the swordfish.
Cut into cubes and then mince finely.
You don't want to really make a puree, you do want some texture, just tiny cubes
Place in a bowl, add the rest of the ingredients and mix well.
Form small "meatballs" the size of a golf ball. Roll in the extra breadcrumbs
Let rest on a place in fridge.
Remove from the fridge and fry in hot oil in a pan.
No need to deep-fry.
Turn and cook on all sides until browned.
Sauce.
While the fish is resting make the sauce.
1 large white onion, sliced thinly
extra virgin olive oil
2 tbs cider vinegar
2 tbs sugar
salt
1 cup tomato sauce,plain
Place the onions in pan and cover with water.
Let cook slowly until tender.
Add sugar and vinegar.
Taste for balance in flavor. depending on your vinegar, you may need more or to add more sugar if too tart.
Salt also, as this helps.
Add the tomato sauce and let cook down.
You can also add some chopped mint to the tomato sauce.