One of the things I love most about living in Italy is eating seasonally.
It isn't always easy waiting, but we are always rewarded with exceptional flavor and joy.
Spring comes in with a bang, artichokes, asparagus, fava beans and peas.
When you get the first products, we tend to enjoy then raw.
Raw Artichokes? YES. Not all artichokes are eaten raw, and there is a trick to preparing them.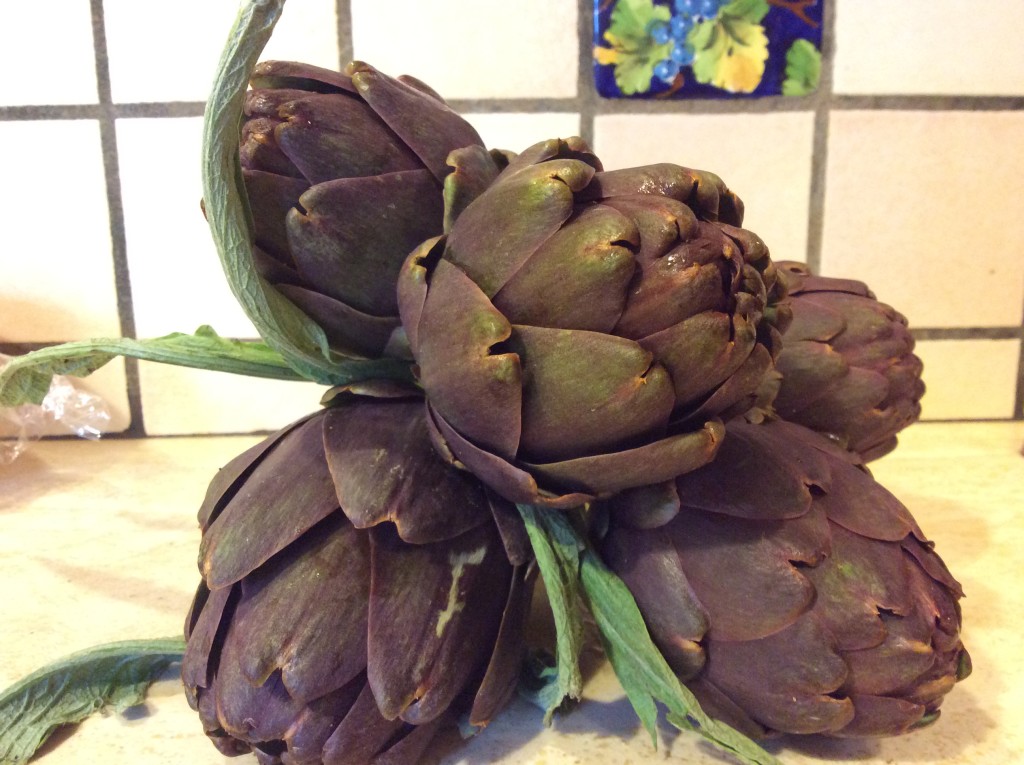 You remove the tougher outside leaves, then cut off the tough top part of the leaves and the rest is tender.
We have several sizes and kinds of artichokes here, if you don't, probably wait until you get the baby artichokes, which are actually the smaller chokes which grow on the stems.
One of my favorite recipes is for a carpaccio of carciofi, raw artichoke salad with parmesan cheese.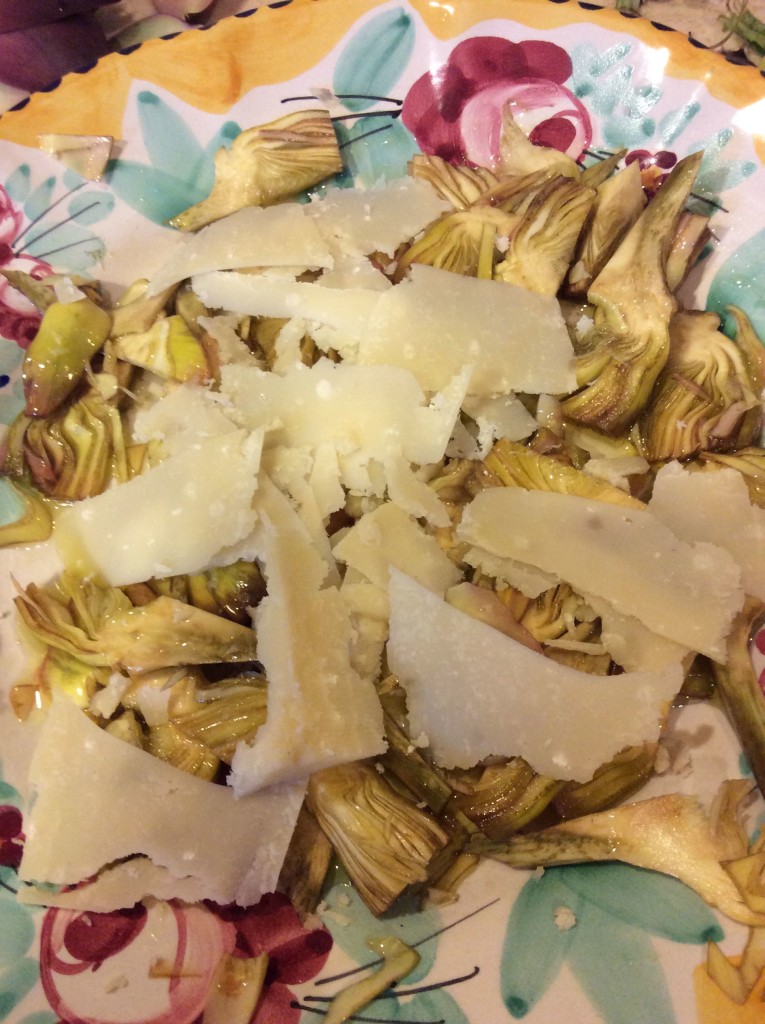 Here is a little clip I made yesterday.
I have so many favorite artichoke recipes,are they easily available where you live?
I am originally from California,so have grown up eating artichokes.but mostly the large ones steamed.
There are so many kinds here in Italy, from the large ones to stew, or cook stuffed to the smaller ones we fry or eat raw.
I think that there are the baby artichokes available now which are perfect for this recipe.