When I get ready to leave for a trip, I always leave my husband some of his favorite dishes. This marinated pumpkin is at the top of the list.The market inspires what I cook and this week at my farm shop Francesca had zucca gialla, pumpkin. Francesca is Sicilian and often gives me great recipes too, she has a million for pumpkin, but this recipe I first had in Palermo.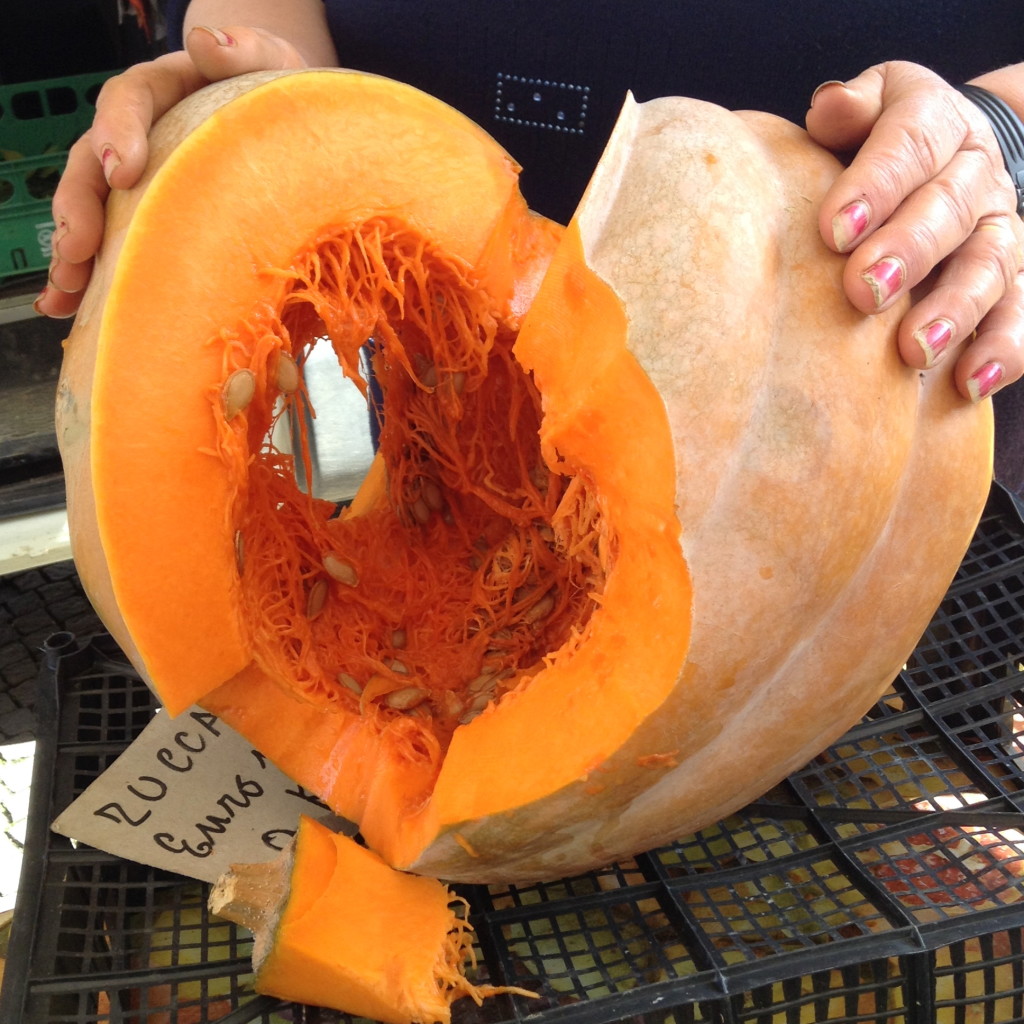 Mint and garlic are a typical flavor combination found often in Sicily. Marinating using vinegar as well as oil is also another fabulous kick of flavor, used in Sicilian cuisine. My marinated eggplant is similar, but using garlic, olive oil and red wine vinegar with oregano, Benita at PORKS at the Mercato Centrale shared her recipe with me.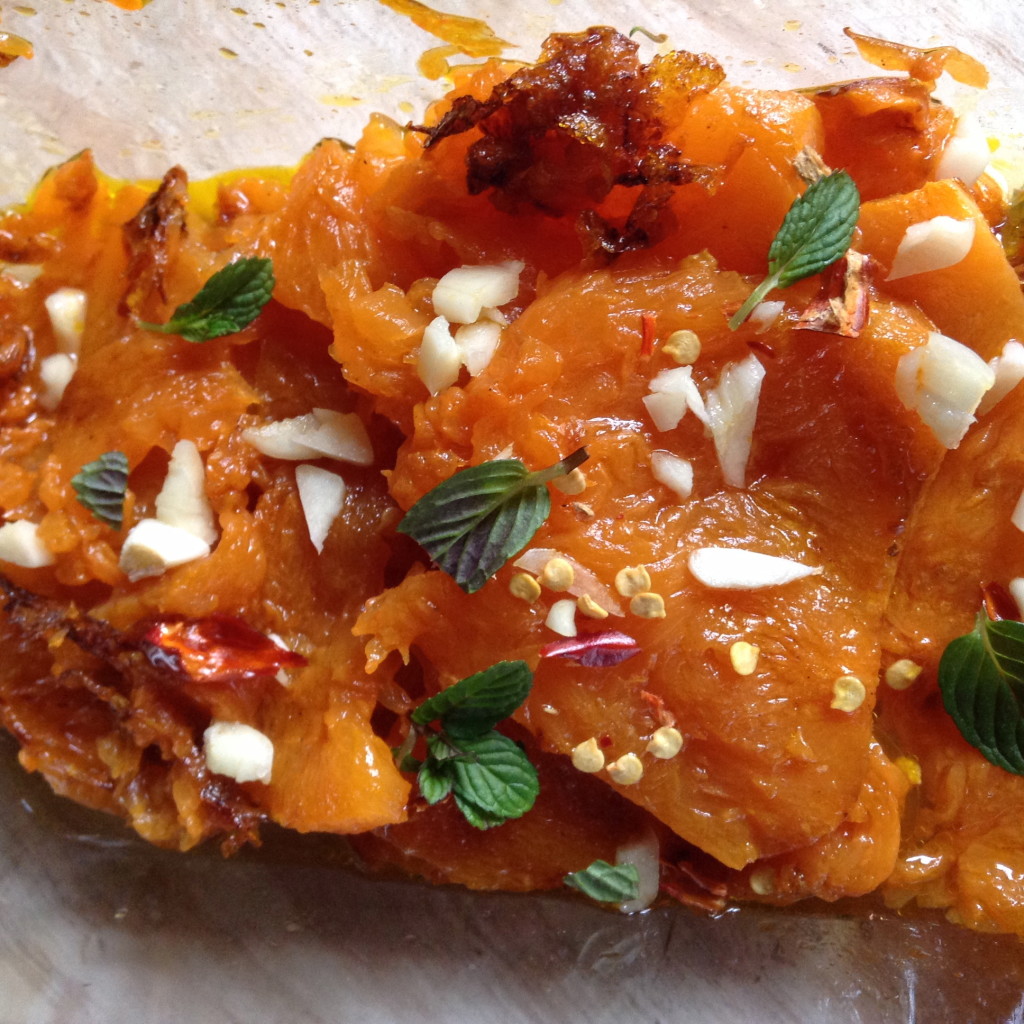 For the pumpkin, I use sliced garlic, chili and mint.
I use a stovetop iron grill to cook the pumpkin, drizzled with oil. I tried baking, but it gets too mushy.
When the hot grilled pumpkin comes off the grill I layer the aromatics and splash with an Italian white wine vinegar before covering with extra virgin olive oil.
I season with salt as I layer then pumpkin too.( In USA, I would use a cider vinegar, the white wine vinegar I use here is almost sweet.)
Once I have finished, I then move the slices from the bottom to the top.
Make a lot. Besides being fabulous on their own, they complement many dishes.
Great with sausage or cheese.
We often make crostoni, baked bread slices, topped with cheese and marinated vegetables or add to a pasta sauce.
In Italy, I use a not too sharp white wine vinegar. In USA  I would try apple cider vinegar.