I began my culinary professional life in the kitchen of a 5 star hotel in San Francisco, the Stanford Court Hotel. They were open to training me for the position when I told them I wanted to be a pastry chef. While traveling, I always found a job in a restaurant, either waiting tables or helping in the kitchen. To me, the kitchen is the heart and soul of a country. When I was working in a professional kitchen, I wanted more contact with those eating the food I prepared. That led me to leaving the professional kitchen and starting to teach cooking. With my culinary tours, I also get to share my friends with the same passion with those traveling with me!
Today, that passion still exists in me and I know am channelling my efforts into creating fabulous trips exploring Italy through the kitchens and their cooks. This last trip to Sicily was fabulous and we were in many kitchens.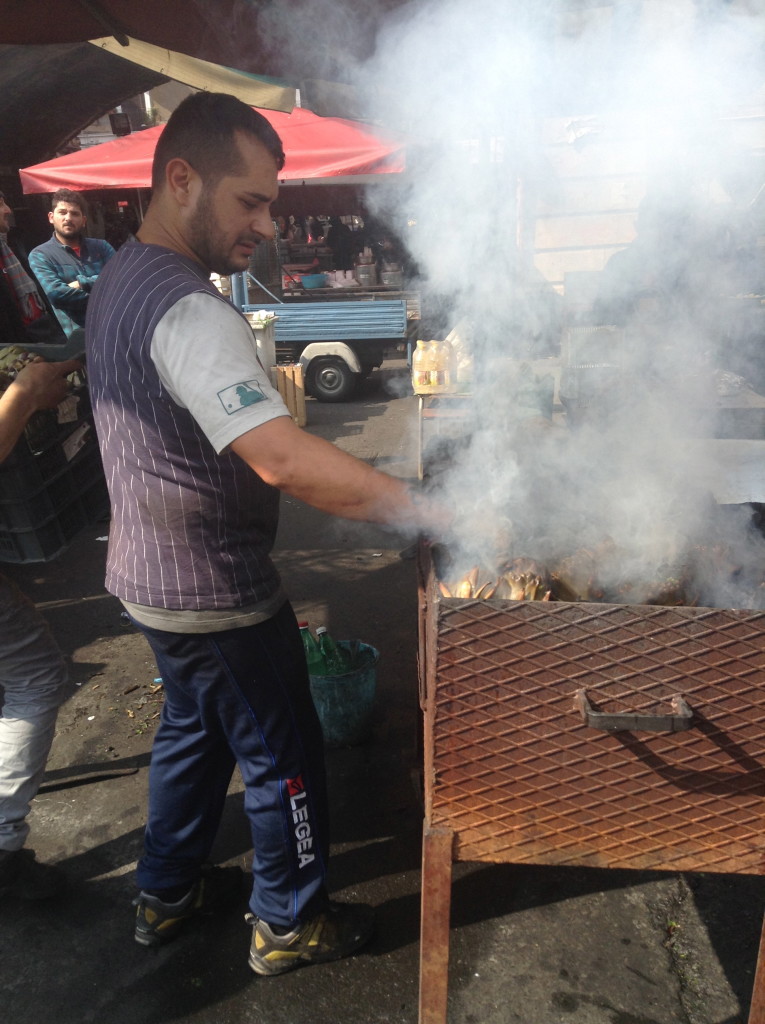 Not all of our lessons are in kitchens, this was our first outing to the market in Catania and thanks to a local vendor who pointed us to the roasted artichoke street food guy outside beyond the market.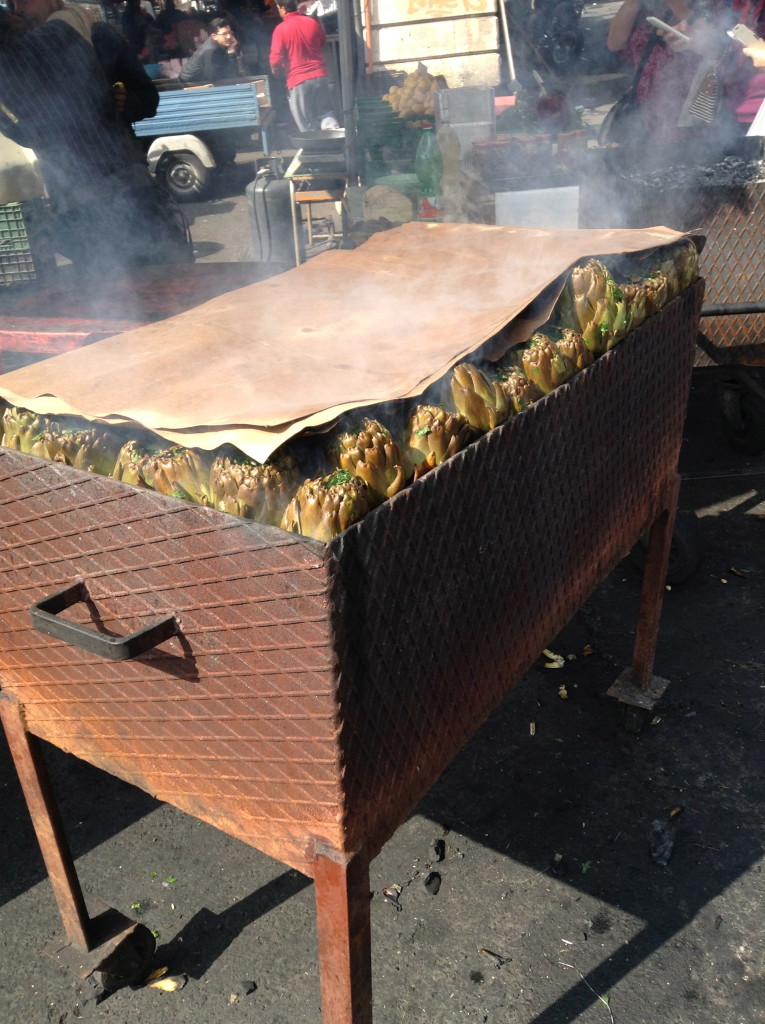 They place the artichokes on burning natural coals. The artichokes are filled with a chopped garlic and parsley filling and drizzled with water, salt and olive oil, covered and steamed.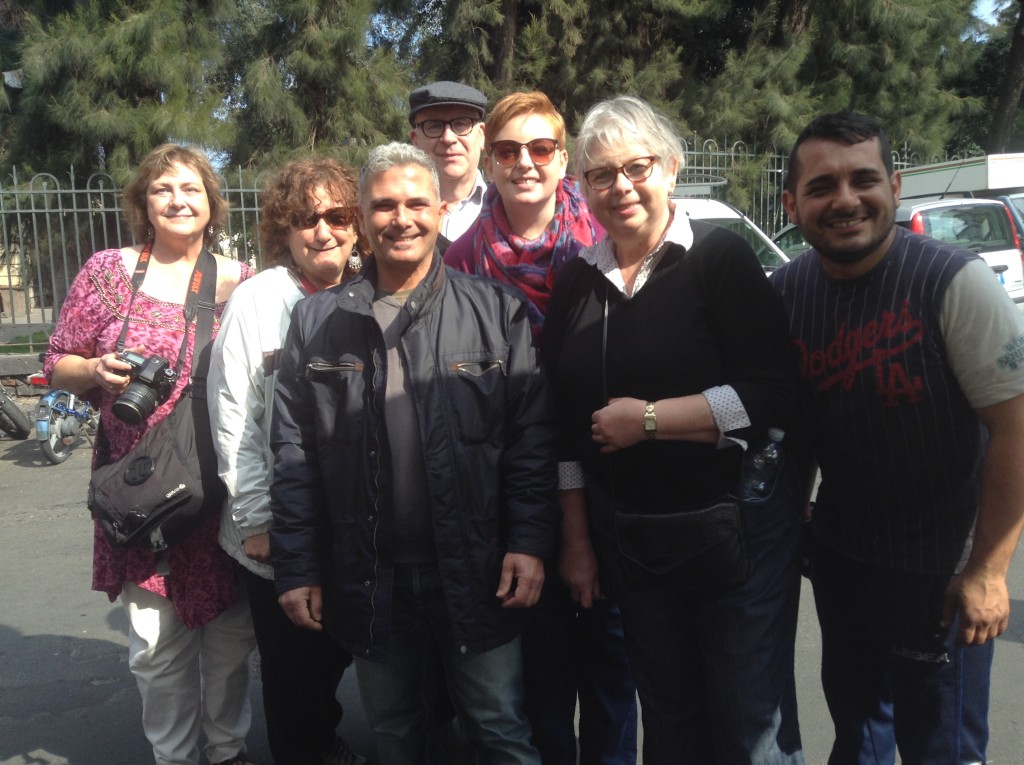 Just one of the spontaneous unplanned adventures.
I adore everything about food. Sourcing the ingredients, shopping, planning menus, cooking and sharing meals.
I will be featuring some of the fabulous people we cooked with and met on our trip in future posts.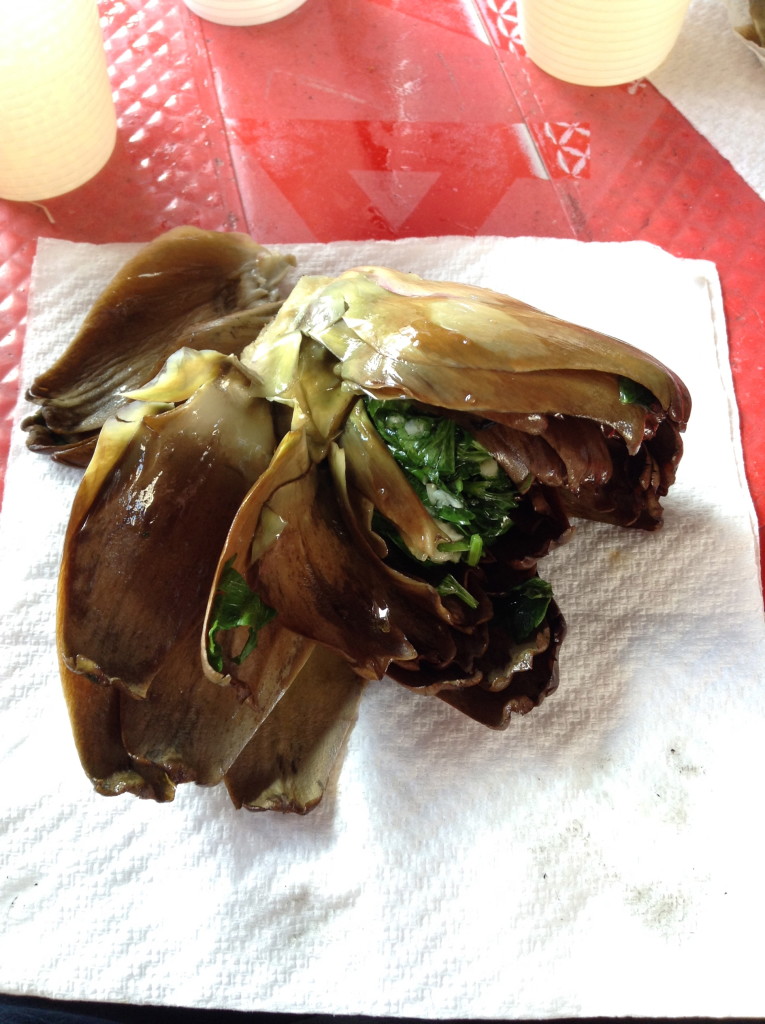 Tano's Artichokes
Artichokes
garlic
flat-leaf parsley
extra virgin olive oil
salt
water
Mix the salt with the olive oil and water and put into a squeeze bottle ( like for ketchup or make one from a plastic water bottle and punch a whole in the lid)
Chop the garlic and parsley roughly together.
Get your coals nice and hot.
Open the artichokes at the top and push the garlic/parsley mixture down into the artichoke.
Place the artichokes into the coals and drizzle some of the olive oil/water mixture into the center of each artichoke.
Cover and let "steam".
Remove the cover and check the center leaves to see if they are cooked, should take about 20 minutes for them to cook.
Take the artichokes from the coals and remove the outer burned leaves and serve.
With the young tender artichokes in Italy, the "choke" is also edible. Don't eat any purple spiny tips on the inside.
If you are going to Catania, walk under the arches past the market and you will find Tano.
In the evening, we saw other stands set up too!
If you are going to be traveling to Sicily and want advice, I also do culinary travel planning!