Winter is here and there is no basil left in the garden, freezing temperatures have killed off almost everything. But so far, we have missed the snow.
Puglia and Sicily were hit hard. While watching the weather report on the huge storm getting ready to hit the East Coast which will then move in our direction, I looked into the garden at my huge sage plant. It is huge now and am always looking for ways to use the sage. I have my favorite Tuscan Herb Salt as a favorite, but my friend Federico Bacci taught me a winter pesto using sage.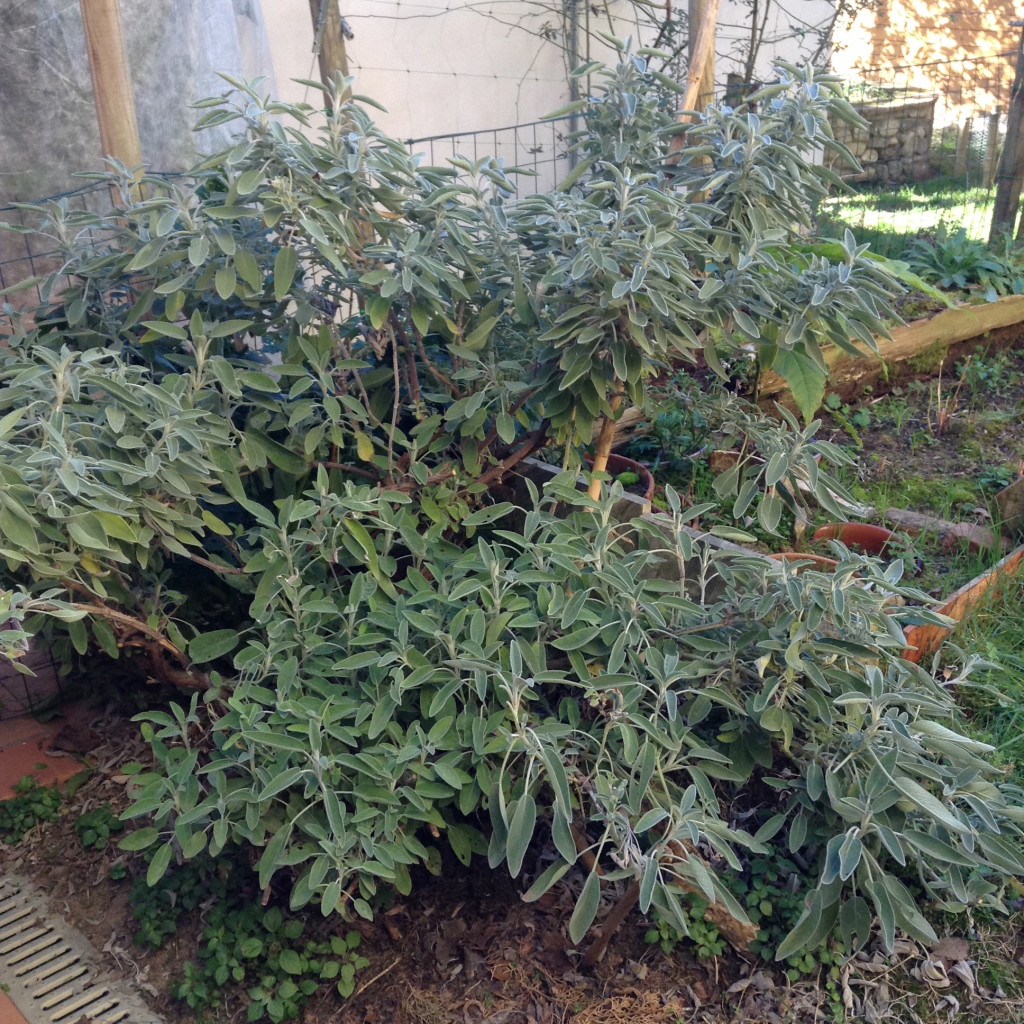 Federico's Sage Pesto
1 handful of young sage leaves, stems removed
1 garlic clove, sliced
1 teaspoon grated lemon zest
1/2 cup ground walnuts
1/2 cup grated Parmesan cheese
1/2 cup extra virgin olive oil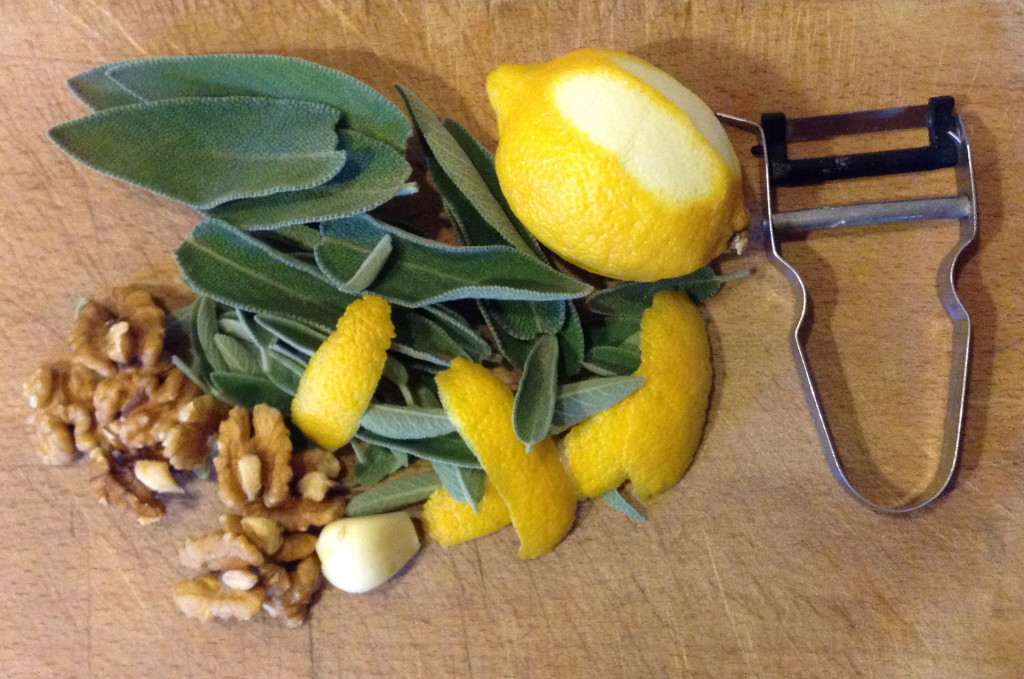 Finely chop the sage leaves by hand. I first slice them width-wise and then finely chop them with a very sharp knife.
Place is a small food processor, add the walnuts, lemon zest and sliced garlic.
Pulse in the processor.
Add 1/4 cup of olive oil and re-pulse.
Add the rest of the oil, the cheese and taste if you want salt.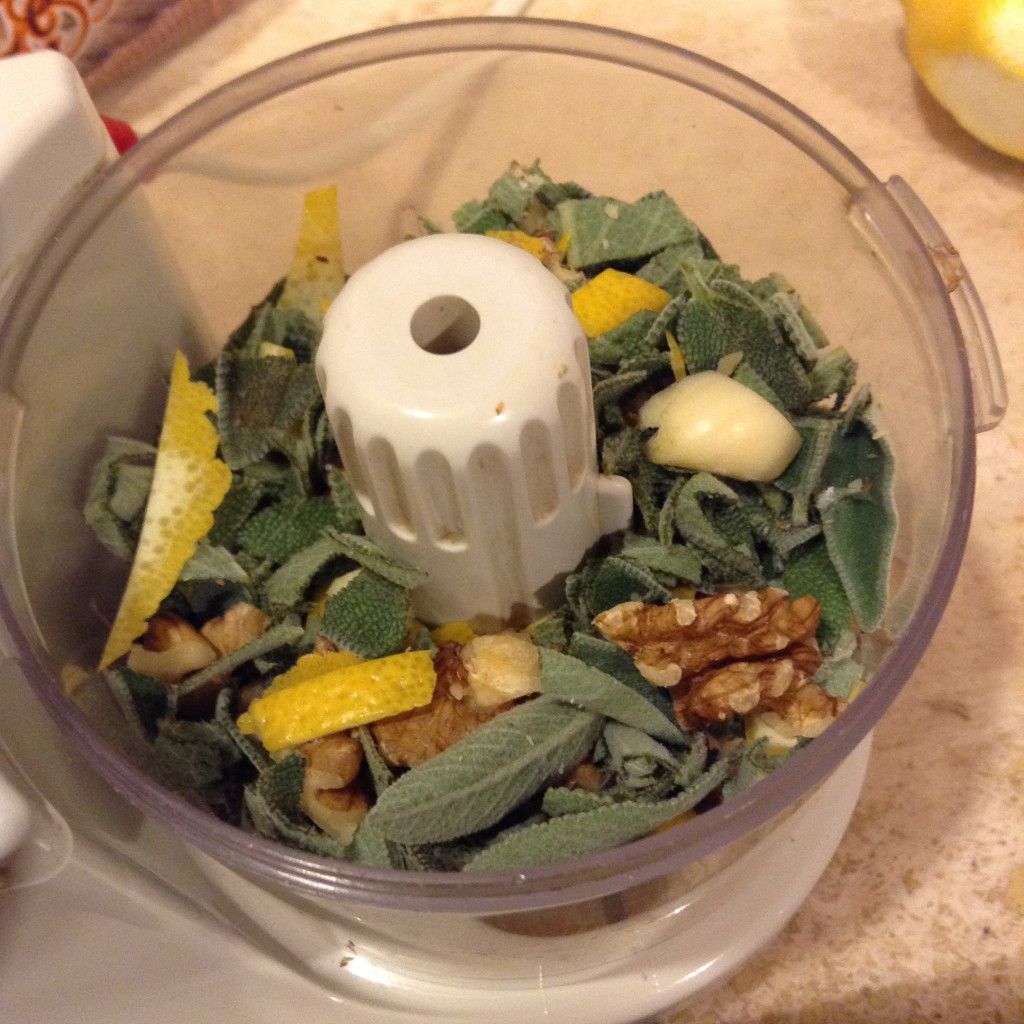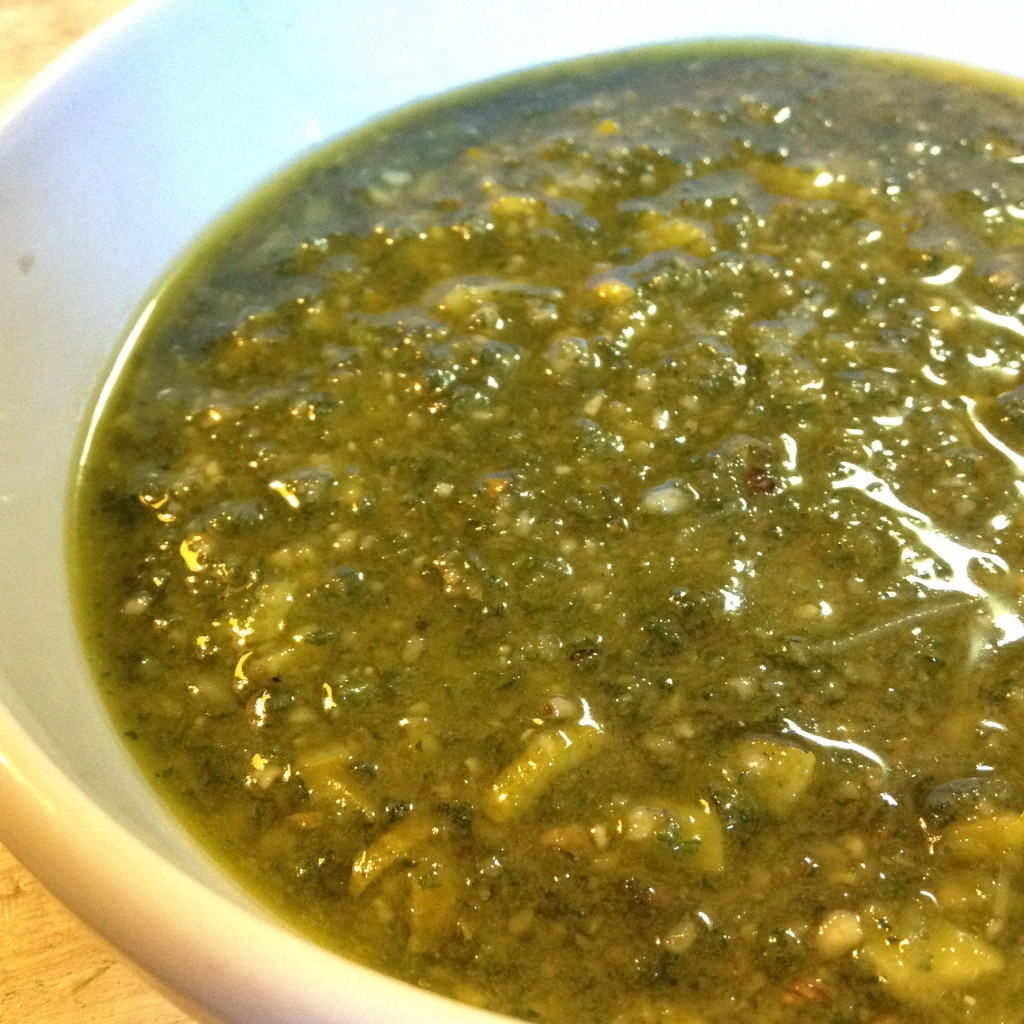 If you are going to use for pasta,place some of the pesto in the serving bowl and add a ladleful of the pasta water to thin the sauce and help it stick to the pasta.
Add drained pasta of your choice and toss. I usually serve the dish topped with more grated cheese on fettuccine.
It is also nice to just spread on bread.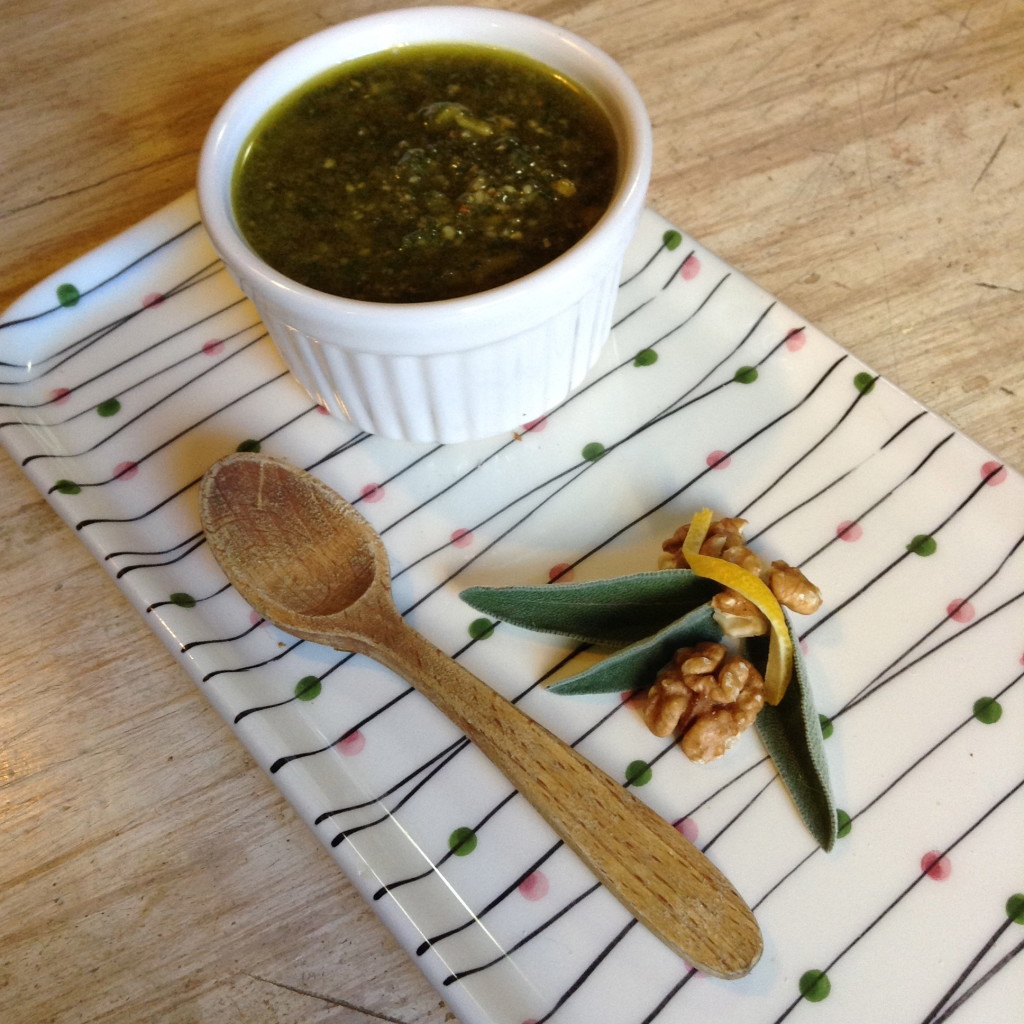 Let me know if you try it!