Living in the countryside in Tuscany means being woken up by gunfire during hunting season. The good side, is often I receive a nice big piece of wild boar meat, cinghiale, like this Christmas. I made a simple version of the boar, leaving out the final ingredients which give it it's tang. The stewed pork can be minced after it is cooked and used as a pasta sauce. When I want, I can always add the final ingredients for the richer version.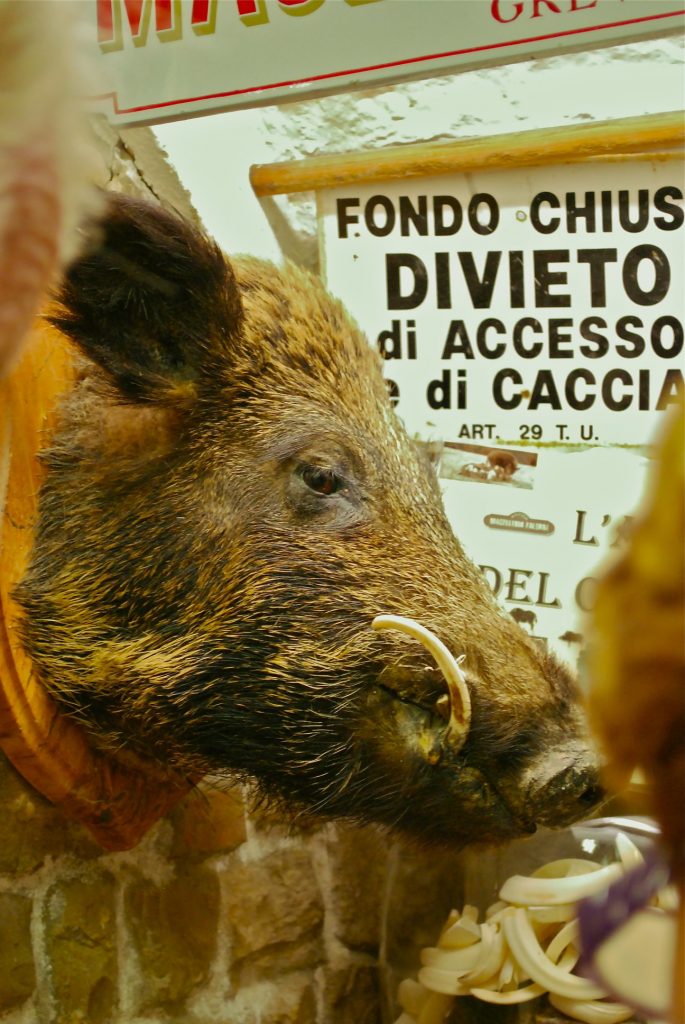 Before Columbus discovered the New World and brought back the fruit from the "money tree" (cocoa beans were so valuable they were used as currency and as an unsweetened drink in Aztec religious ceremonies), chocolate was used to enrich stews. This classic dish resembles Mexican mole, but is much lighter. It is my favorite dish to serve at a formal party.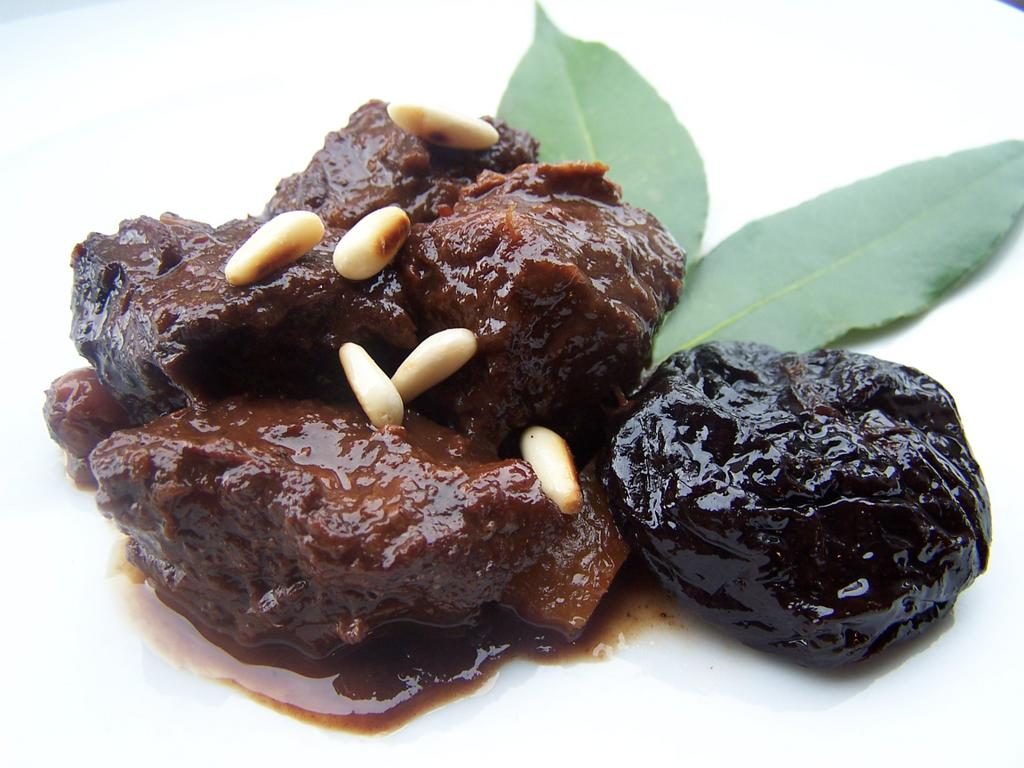 CINGHIALE AGRO DOLCE- WILD BOAR
Ingredients
2 cups red wine
1/2 cup red wine vinegar
1 bay leaf
1 sprig fresh thyme
1 tbs pumpkin pie spice (cinnamon, nutmeg, allspice)
1 carrot, chopped
1 onion, chopped
1 celery stock, chopped
3 pounds wild boar, venison, or pork shoulder, cut into 2-inch cubes
4 tbs butter or olive oil
1 onion, finely chopped
1 tbs pumpkin pie spice (cinnamon, nutmeg, allspice)
After cooking:
2 ounces bittersweet chocolate
1 tbs pine nuts
3 ounces dried prunes, cut in half
1 tbs chili pepper
Grated zest of one orange
1 tbs raisins
1 tbs sugar
Instructions
If using wild game, the meat should definitely be marinated. With other meats, this step is optional but recommended.
Bring the marinade to a boil and let cool.
Cover the meat and let it sit in the marinade for 48 hours. Remove the meat and remove the solids from the marinade.
Sauté the onion in butter or olive oil until golden. Add the meat and brown lightly. Add the rest of the ingredients, the strained marinade liquid, and cook until the meat is tender, stirring occasionally. Add water if needed. Add the chocolate, prunes, chili, orange zest raisins and sugar.
Taste and adjust seasonings.
http://divinacucina.com/2015/01/cinghiale-agro-dolce-wild-boar/
Serve with creamy polenta or on a thick slice of toasted country style bread.
I have also had this done with wild rabbit, lepre.  One of my favorite places is Da Delfina in Artimino, a temple to Tuscan food.