We snuck in a little mini-vacation at the beach as part of some research I am doing for a new tour, down in Maremma. Tuscany is so different in the various regions and not really over run with tourists. It is full of agriculture, not just wine.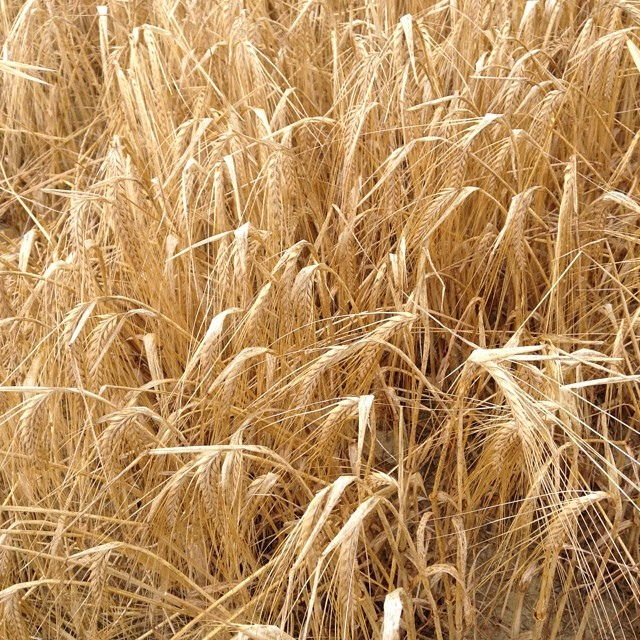 wheat ready for the harvest

I am calling the new tour, From Cacciucco to Carabaccia, the area from sea town of Livorno that makes Cacciucco, a seafood stew/soup, down to Maremma where we have cowboys and they make the onion soup Carabaccia. 

Cacciucco is the wonderful fish stew/soup which has many variations and varieties of fish and Carabaccia is the Tuscan onion soup which is said to have been brought to France by Catherine dei Medici and inspired the famous Soupe d'Oignon. The tour covers both the recipes from the sea and those from the mountains and farms in Maremma. Much of Maremma was once flooded swamp lands was converted into farms, cattle ranches and rice paddies too. Some of Tuscany's most famous wines also come from down here such as Sassicaia, Ornellaia and many other of my personal favorites from smaller wineries. The land is blessed with a fabulous microclimate.

The area is filled with farms and roadside farm shops. We stopped at a local bakery and stocked up on regional specialties to try when we got home and hit a nice farm shop we had seen on our way into town.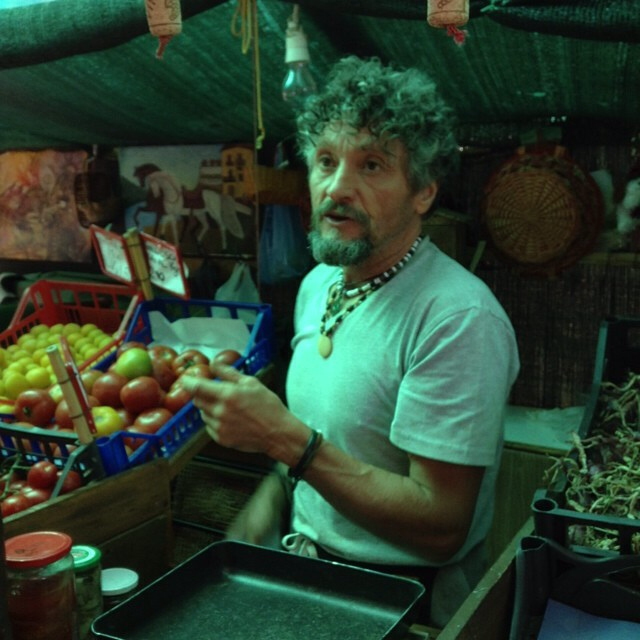 Alfredo at his farm stand, just above the farm in Bibbona
We spotted La Cometa on our way down and it looked like a place to be sure to stop on our way home. We met Alfredo and his passion for his life choice is clear. We picked up cantalope, fresh red onions, bell peppers, some smaller red onions to preserve, plums and apricots. I also got a jar of their own preserved tomatoes, in pieces.

I had to make some peperonata with the peppers and onions.To me, it is summer! I use my mother-in-law Tina's recipe which is pretty classic, red onions, red and yellow peppers, white wine vinegar, capers and sugar. The sweet and sour balance is wonderful and especially good as a left over.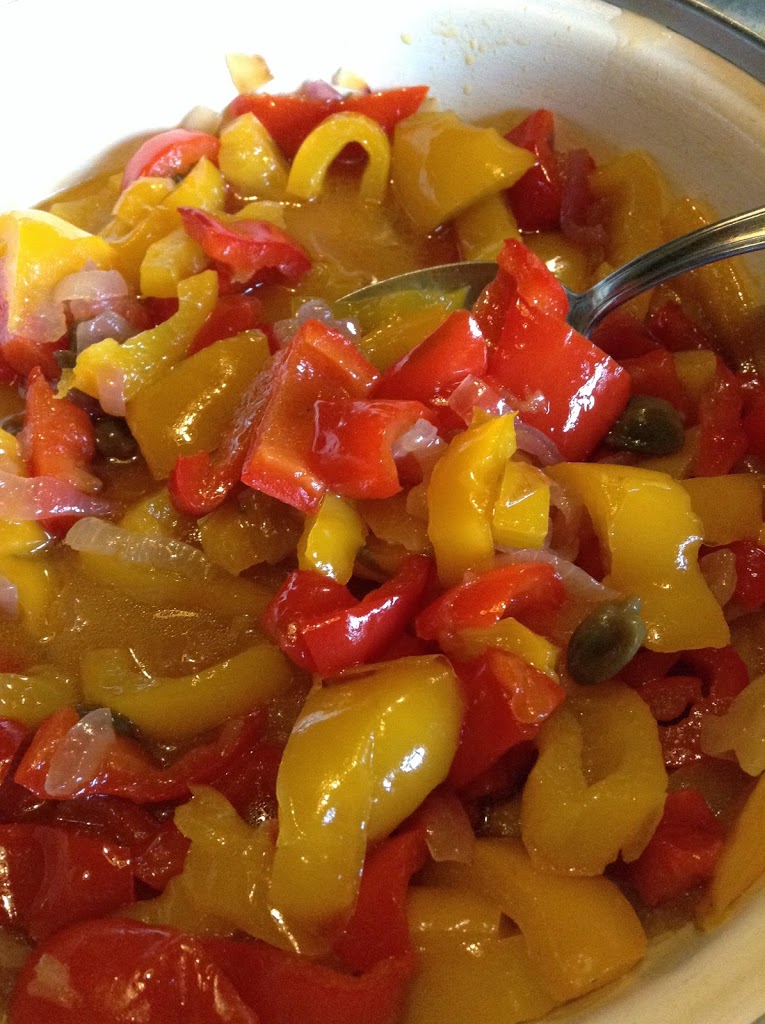 Peperonata
Tuscan Bell Pepper-Red Onion Stew
4 large bell peppers, cut into 1 inch strips
4 large red onions, peeled and cut in half and into slices
olive oil
salt
2 Tbs sugar
2 Tbs red or white wine vinegar.
4 Tbs capers
Drizzle a little olive oil in a large skillet.
Add the peppers and onions.
Sprinkle with salt (this will bring the liquid out of the veggies.)
Cover and let cook until the peppers and onions have become soft.
Add the sugar and vinegar.
Turn up the heat and caramelize the vegetables.
Taste for the correct balance of sweet and sour.
I use regular white sugar and wine vinegar.
Add the capers, stir and turn off the heat.
This is great hot, but best the next day at room temperature.