When I meet someone from a different region in Italy, I always love for them to share a recipe with me. Some of the simplest recipes and my favorites are home cooking.
Sitting at the Dario+ restaurant for a burger at lunch, as I often do, we were seated next to a family from Verona. This is the recipe she shared with me- Zuppa di Borlotti con Radicchio.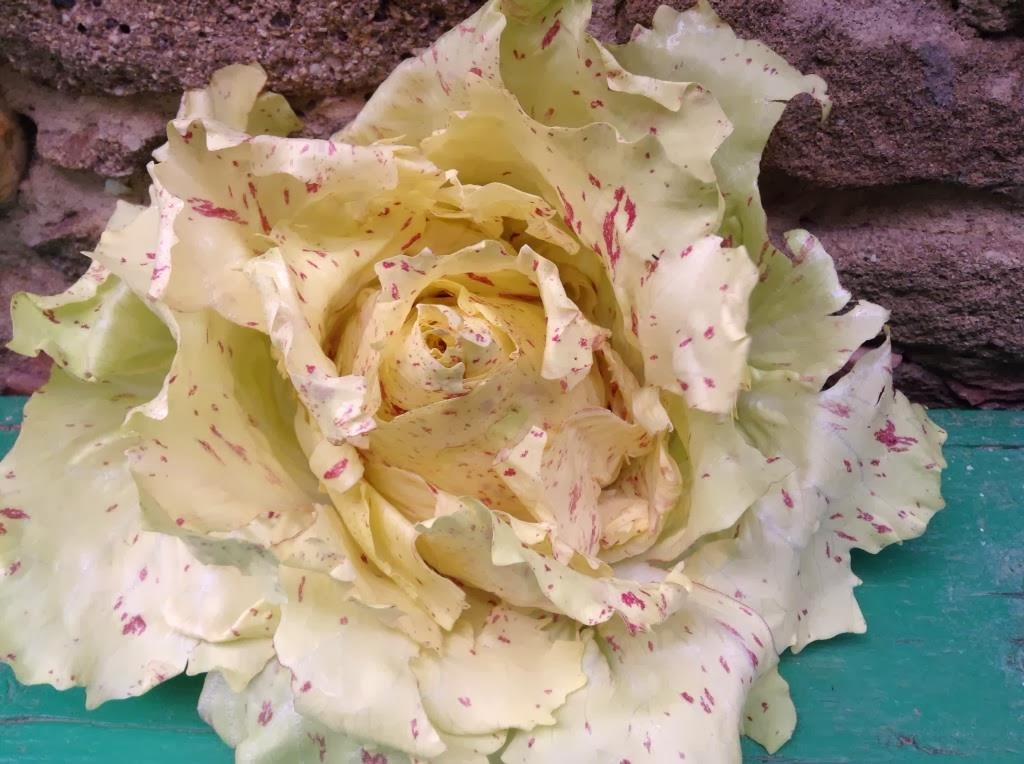 This is the special Radicchio Variegato from Castelfranco in the Veneto area of northern Italy.
It is a delicate radicchio and not as bitter as the red one we commonly find, but the red radicchio can also be used in this recipe.
In the old days, ( Roman times) lettuce was also cooked. Usually with anchovy and garlic. I have several recipes, such as Escarole, stuffed and cooked, which is still available in restaurants near Naples.
This soup is easy and perfect for winter served hot, but also great at room temperature for summer.
Borlotti beans, called Cranberry beans in America are a lovely creamy bean. Pinto would also work well, they are similar. My bean boy of choice is Rancho Gordo from California.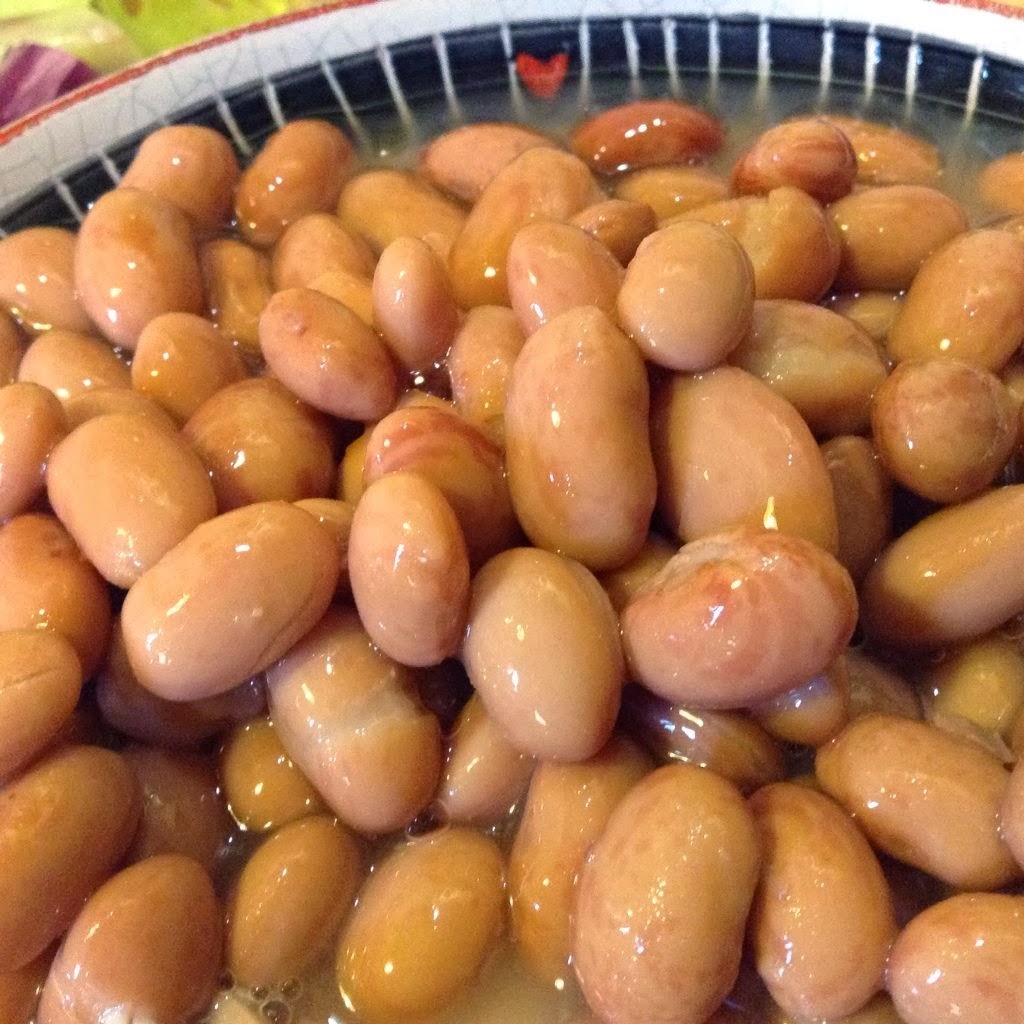 The recipe is simple, cook your beans first.
I always do a slow cook with olive oil and either rosemary or sage in the pot and garlic, like I do my Tuscan White Beans. For the Borlotti, I use rosemary.
Once your beans are tender, drain them, but keep some of the cooking liquid, it is liquid gold!
I also use a clay pot to cook in, and take things slowly:
Radicchio and Borlotti Bean Soup
Ingredients
2 cups cooked borlotti beans and their broth
1 white onion, minced
1 clove of garlic, minced
1 tbs fresh rosemary, minced
1 small can San Marzano tomatoes, or plum tomatoes
1 small head variegated radicchio
Instructions
Saute the minced white onion with minced clove of garlic and the finely chopped rosemary.
Add one small can of Italian plum tomatoes with their liquid. Squish the tomatoes to crush them into tiny pieces.
Salt to taste.
Add the beans and enough of their liquid to make a nice soup.
Let cook together for about 20 minutes.
Finely slice some radicchio and add to the soup. Stir to incorporate the radicchio with the beans.
Cover the pot and turn off the heat and let the radicchio "cook" in the soup.
Serve with a splash of vinegar.
http://divinacucina.com/2014/01/ingredients-radicchio-variegato/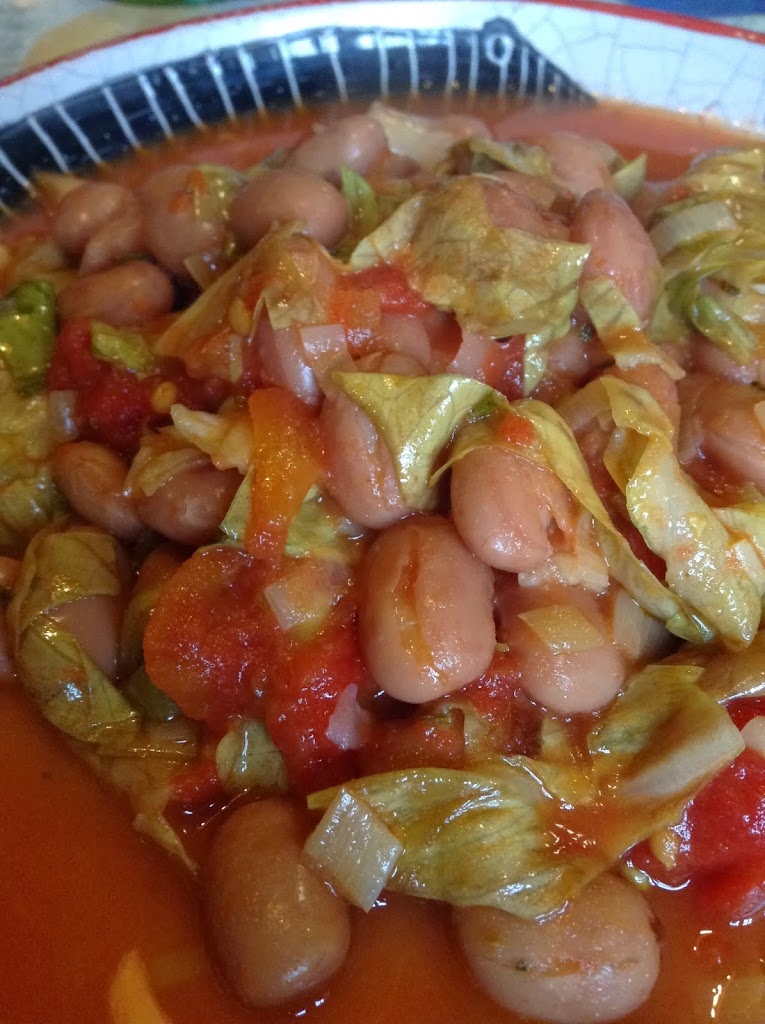 It's more of a stew but use a spoon to get the great broth!