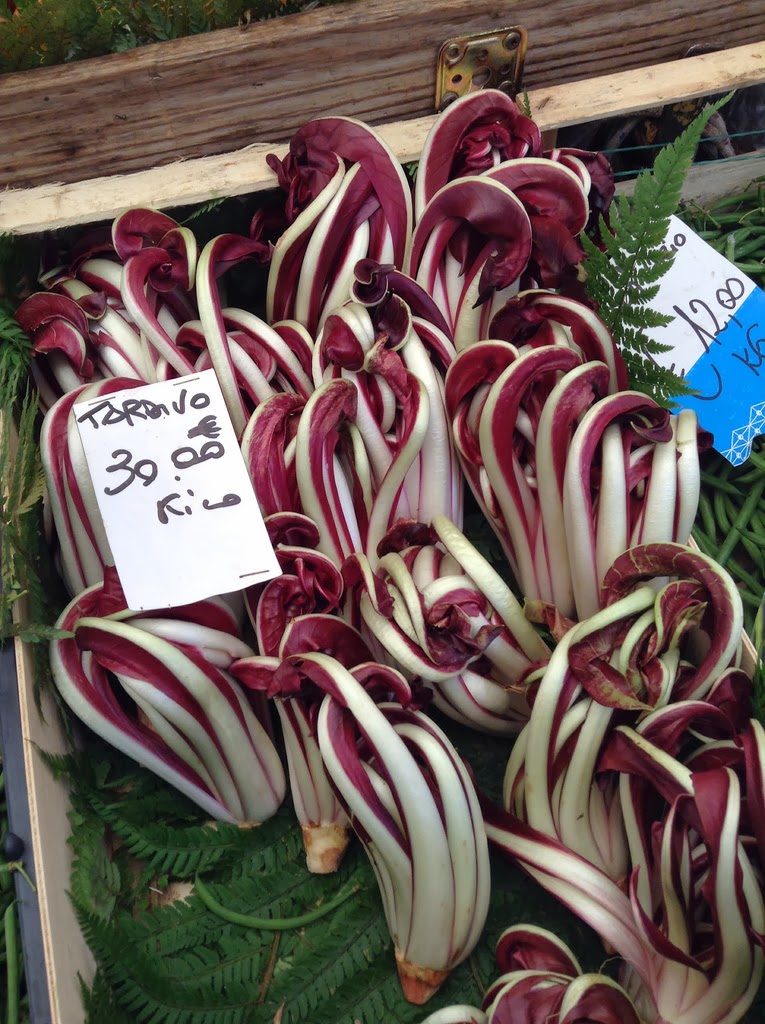 Often when traveling around in Italy, you find foods you don't see at home. Not speaking the language it is hard to ask questions. I thought it would be fun to share some of my favorite ingredients and how I use them. This is Radicchio di Treviso. Long thin leaves are pretty as well as one of my favorite ingredients for a salad.
Radicchio tends to be bitter and is nice served with something to balance the bitterness.
I like to cut off the root end and just arrange the leaves on a plate and add crumbled gorgonzola cheese, chopped toasted hazelnuts and drizzle with olive oil and traditional balsamic vinegar. Season with sea salt.
Today I will make a fennel salad with oranges and add the radicchio, chopped.
Normally I grill the larger red radicchio or make a risotto with red wine.
Have you seen this radicchio where you live?
What do you make with it?