One of the ways I learned to cook, true tuscan food, was eaves-dropping at the market and asking questions.
The Conti Family has been in the San Lorenzo Market for 4 generations. When I first started shopping there, Mario and his wife Germana ran the stand with their two sons.
Mario has since passed away and Stefano Conti now runs the market stand. His brother Andrea, has his own shop now and Germana is being a fabulous grandmother.
When their family gets together, holiday dinners are for about 35 people, so you know she is a great cook. This is  Germana's  recipe for broad beans ( romana beans or pole beans in English), called mangiatutto here.
It is funny as she often changes the recipe, so feel free to do the same. This is the base recipe, but sometimes she tells me she adds sliced carrots.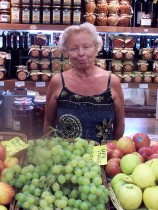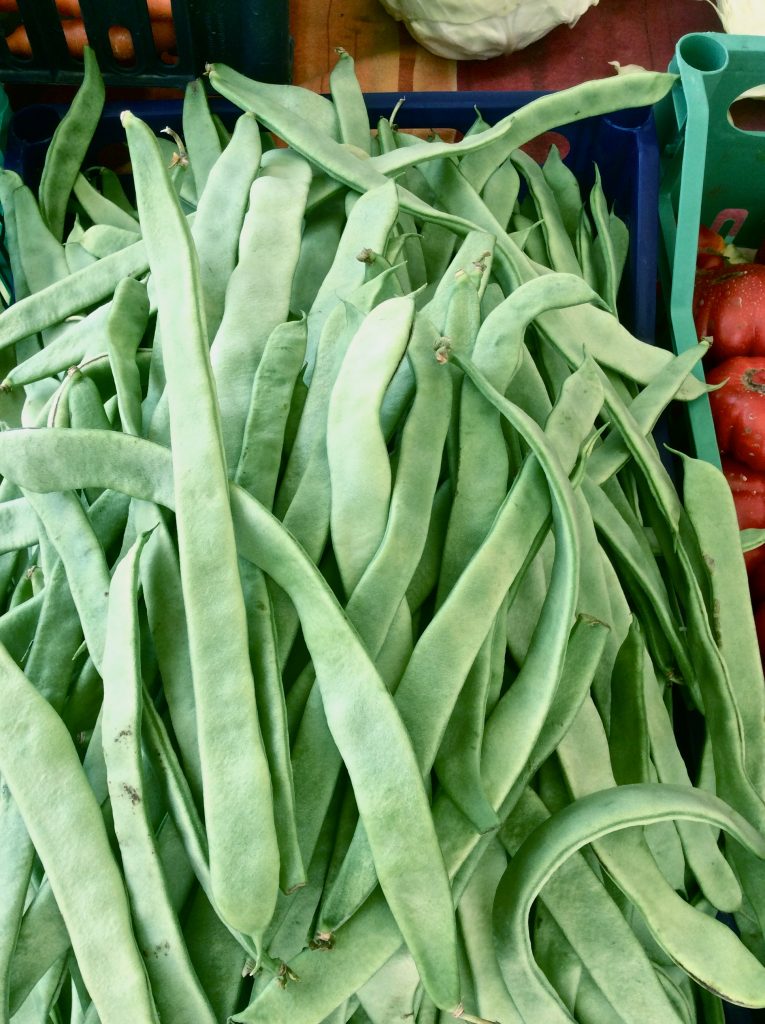 Fagiolini Mangiatutto Saltati
(Sautéed Broad beans)
1 lb. fresh broad beans, cut into 2-inch pieces
12 large cherry tomatoes, cut in half
2 cloves garlic
1/4-cup extra virgin olive oil
8 leaves fresh basil
Salt
I recommend Chinese green beans as an alternative, but not string beans.
Slice the garlic thin (don't mince it) and put in skillet in cold oil.
Put the pan over the heat and when the garlic starts to sizzle, add the green beans.
Season with salt and cover.
Cook for about 15 minutes, uncover, and add the cherry tomatoes and basil.
Stir, cover, and cook until the tomatoes fall apart, about 15 more minutes.
The secret to this recipe is to use high heat, and really overcook the beans. I like to let them burn a bit; the caramelization makes them taste like Mamma made them. Most Americans like their vegetables slightly raw, but this is one recipe to try the Italian way. The beans get an almost meat-like flavor that will make you wish that Germana was your Mamma too!