There is a lovely artisanal sweets fair in Pisa yearly. I participated in creating a dessert using olive oil for one of their online events.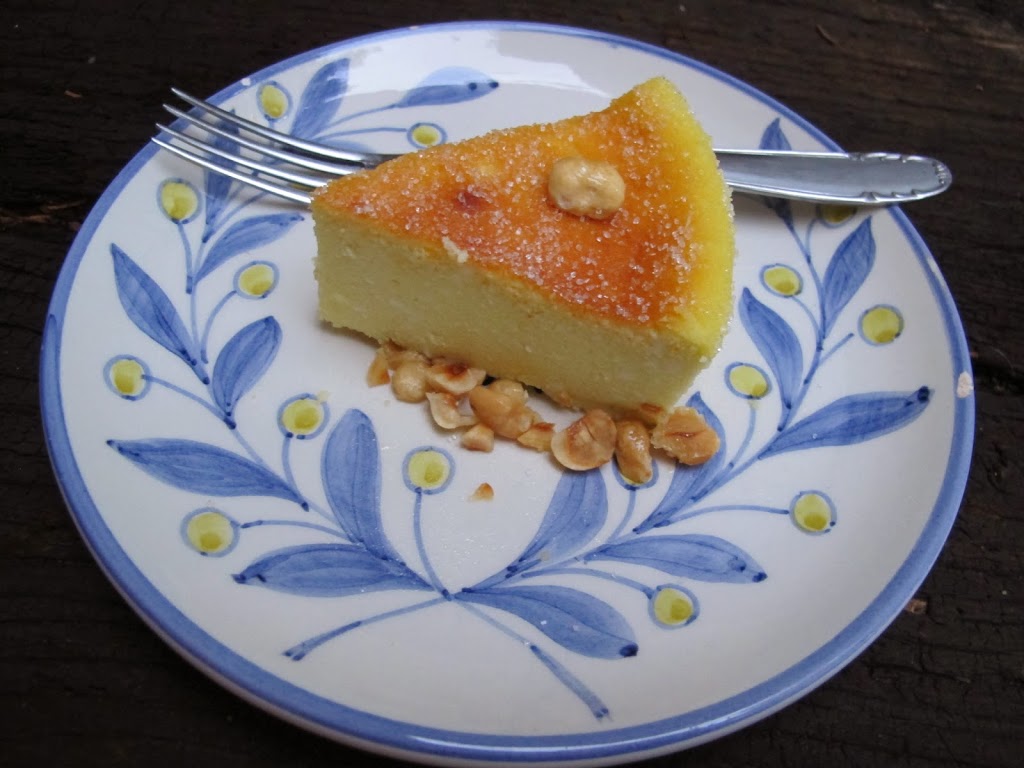 I created a sweet sformata,  a flan sort of a cheesecake, based on a friends savory dish. I have been making olive oil gelato since I first heard about it and of course in America we have several great recipes for cakes using oil instead of butter.
My basic ratio in baking with olive oil is to add 2/3 the amount of oil— instead of the butter called for in cakes and cookies. I think we all began with Carrot Cake and Zucchini bread using light oils, but here I use olive oil.
In Sicily, they also use olive oil in a pound cake which is very moist and lovely and I recently learned to make an extruded cookie using oil too.
In Rome, I have had a red wine and olive oil cookie, shaped like a taralli which I adore.
So here is my Cheesecake, I used the same recipe I use to make my gelato, but for the gelato  only use egg yolks, not the whole egg and I substituted ricotta for whole cream.
I based it on a cheesecake we made when I worked at the Stanford Court Hotel in San Francisco.
The it is very creamy and smooth, as it is baked in a hot water bath.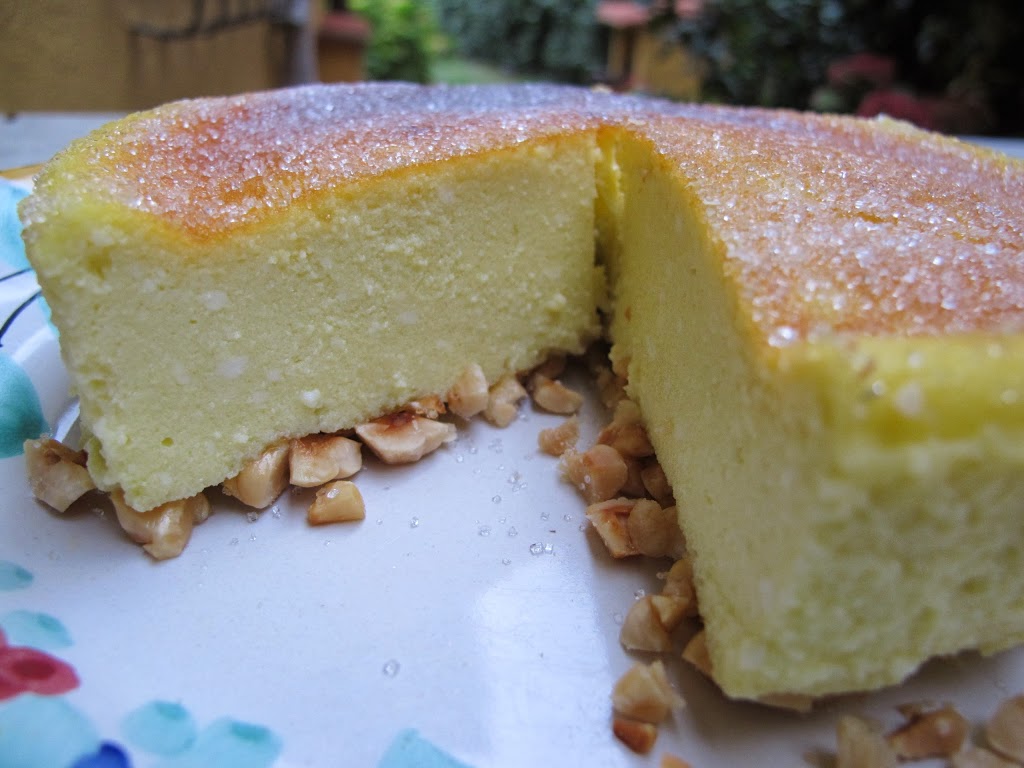 Ricotta Cheesecake with Extra Virgin Olive Oil
Ingredients
9 ounces of fresh ricotta, I use fresh sheep's milk ricotta
3 whole eggs,large
2 tbs sugar or more to taste
1/4 cup extra virgin olive oil
Instructions
Preheat oven to 350 degrees.
Butter an 8 inch cake pan and cut baking paper to fit the bottom and place inside.
Mix the ricotta with the sugar.Add the eggs one at a time.Slowly mix in the olive oil.
Pour the mixture into the mold and bake in a water bath at 350 degrees for 30 minutes or until a knife comes out clean.
Let cool completely, dust the top of the cheesecake with granulated sugar, then turn out onto a plate and quickly remove the baking parchment and cover the bottom with chopped hazelnuts and turn back onto a small plate, the nuts now forming the bottom of the cheesecake.
http://divinacucina.com/2013/10/extradolcemente-pisa/
Fresh ricotta is easy to find in Italy, it is made from "re-cooking" they whey after the cheese is made, hence ri-cotta.
I see so many online recipes to make your own ricotta at home, which is not ricotta as it is using whole milk, so really just a fresh cheese.
There was just a great taste test done on ricotta by Serious Eats- read to learn what they discovered.
It is really important when you are going to be baking the ricotta.
Experiment and enjoy!