The summer started green in Gascony with my friend Kate as we played with green walnuts. When I came back we started with our green tomatoes. It was a late summer so we enjoyed them green as they were not turning red.
Like the southern part of the USA, we also do fried green tomatoes, but this year instead of breading and frying I oven roasted them with herbs and breadcrumbs and my husband adored them.
Then I got the urge to make verjus, the french tart green grape juice. But where to start?
Well of course Paula Wolfert is one name that I go to, my friend Kate of course and then our friend Hank Shaw did a blog post. Following more googling I found other references to Madeleine Kamman's recipe and then tweeked to create my own.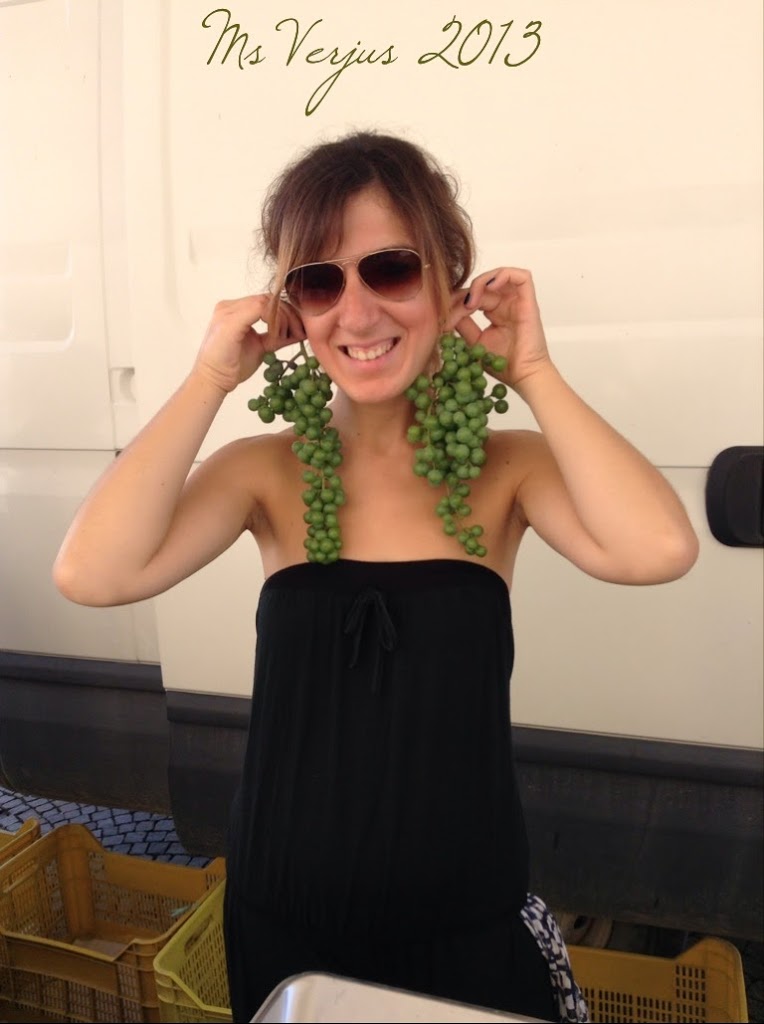 I am blessed, my assistant Erica is from a farming family. She brought me my green grapes at our weekly market. Perhaps they were too green? No one really goes into that, some say it should be made just as the color starts to change.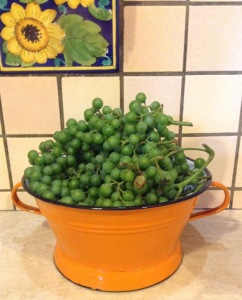 I went home and rinsed the grapes and then removed any bruised ones and put the grapes into my juicer, that was a blessing and it was so easy.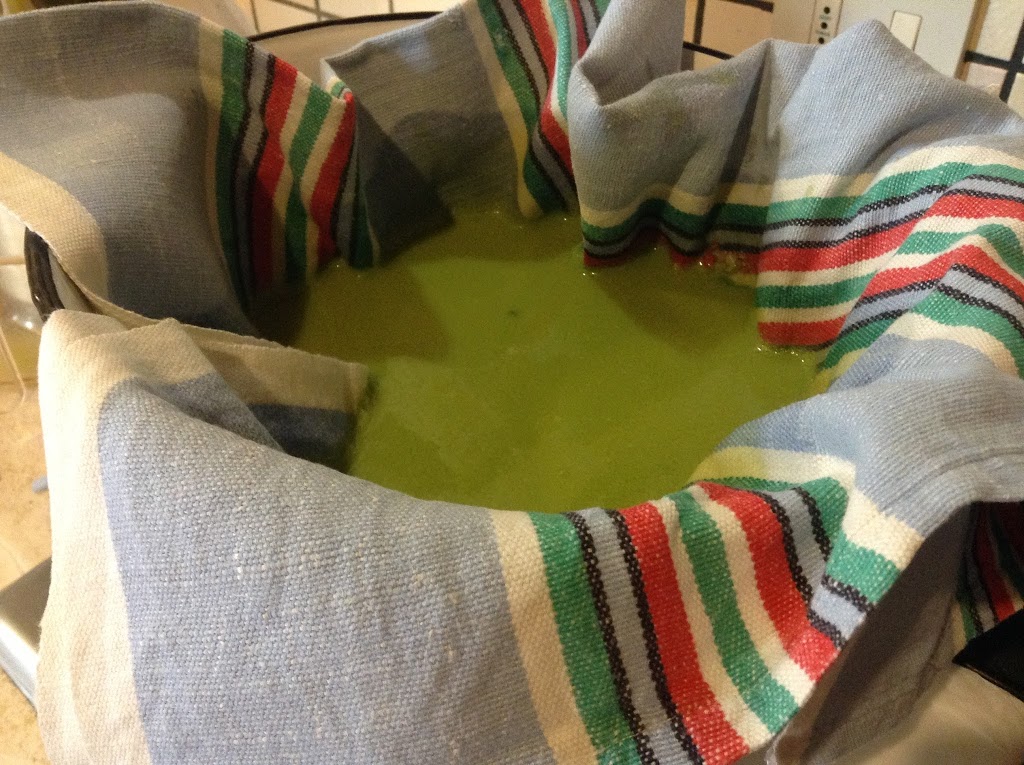 The bright green juice needs to be filtered, so I used an old kitchen towel ( have yet to see muslin in Italy). This got most of the excess.
Then I left it to rest for 2 days in a glass jar and poured off the juice leaving any sediment at the bottom of the jar.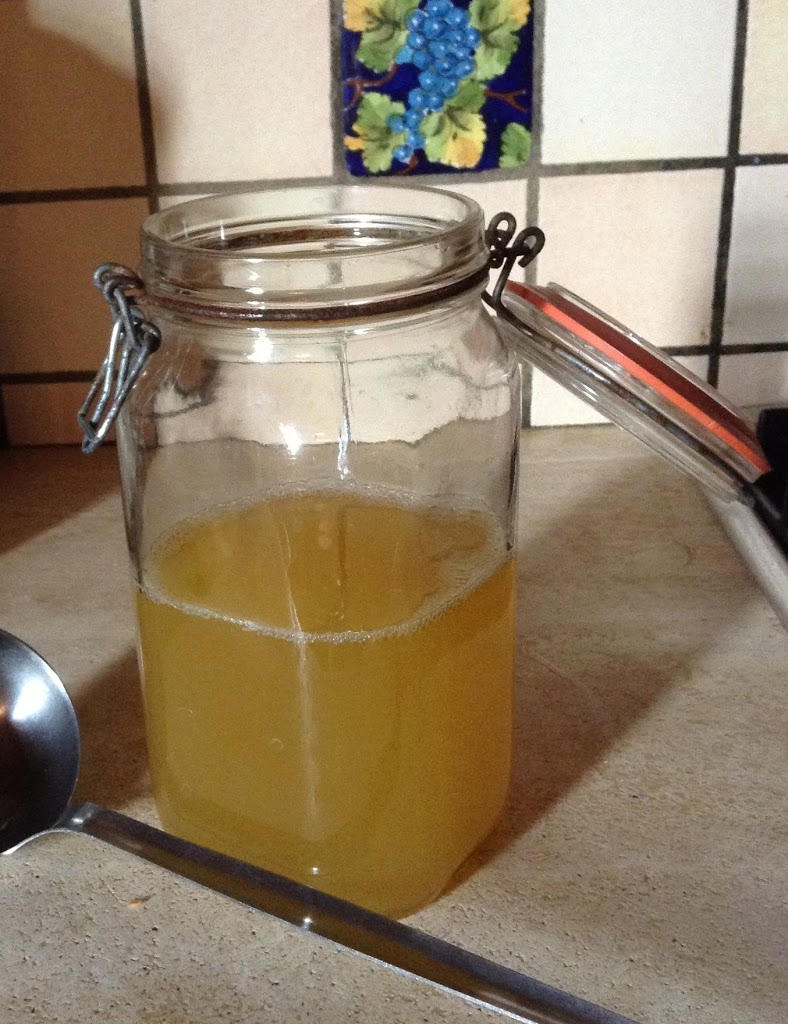 The major discussion with verjus is how to stabilize it for keeping. I have a tiny freezer, so chose to use some citric acid and a tiny bit of sugar and the alcohol I use for making my limoncello.
It came out lovely, tart, but lovely. Like a lemonade base for grownups.
After my fabulous class on bitters making with Mark Bitterman, I am loving blending essences.
Right now, I am simply adding to my bubbly water for an aperitivo, it is very low in alcohol and refreshing.
I will make another batch this week with green grapes which have ripened a little more and also make some Tuscan Agresto. A sauce with garlic, almonds and green grapes to serve with meats.