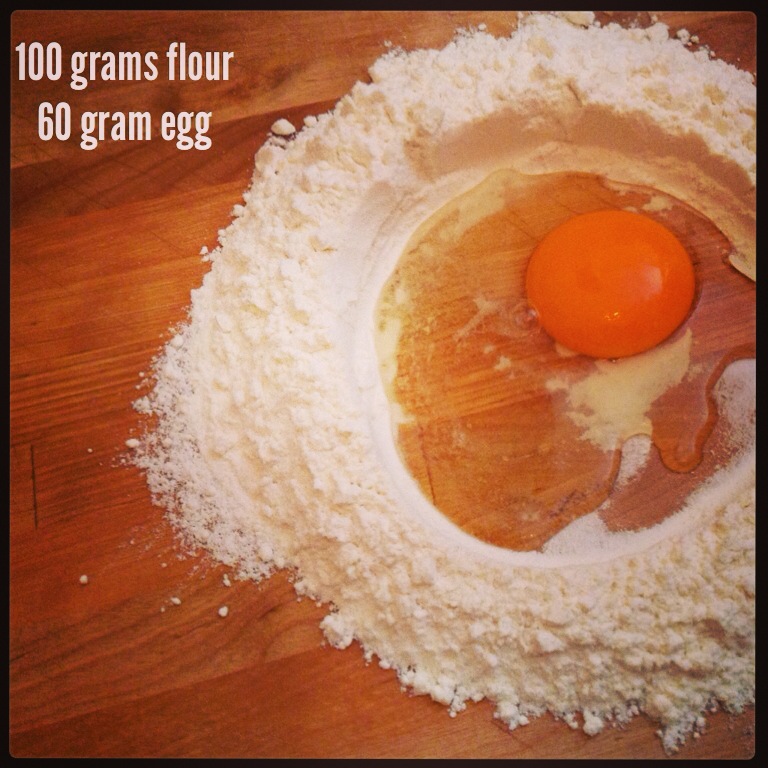 When making pasta and following recipes, nothing is really simple and easy.
Old rule was 1 cup of flour to 1 egg per person.
But what flour?
How much does your egg weigh?
Ever wonder why we all use the recipe for chocolate chips on the bag, but all our cookies are different?
Well—
Flours have different levels of protein and absorb different amounts of liquid.
Eggs? they are also sold by weight– sort of, even in a package they can vary by a few grams.
How do you measure your flour? Scoop? Spoon it in? Level it off?
To make live simple- get a scale.
Basic ratio of flour to egg is 100 grams of flour to a 60 gram egg ( in the shell).
Change flour? you may need to tweek.
But this is pretty fool-proof.
Now how much pasta to make?
A normal Italian portion for a first course is 100 grams per person, maybe 150.
But for ravioli you need less.
Experiment and take notes.