Market day always inspires me. There are ingredients that we see only for a brief window in Italy and one must seize the moment!
Today was one of those days.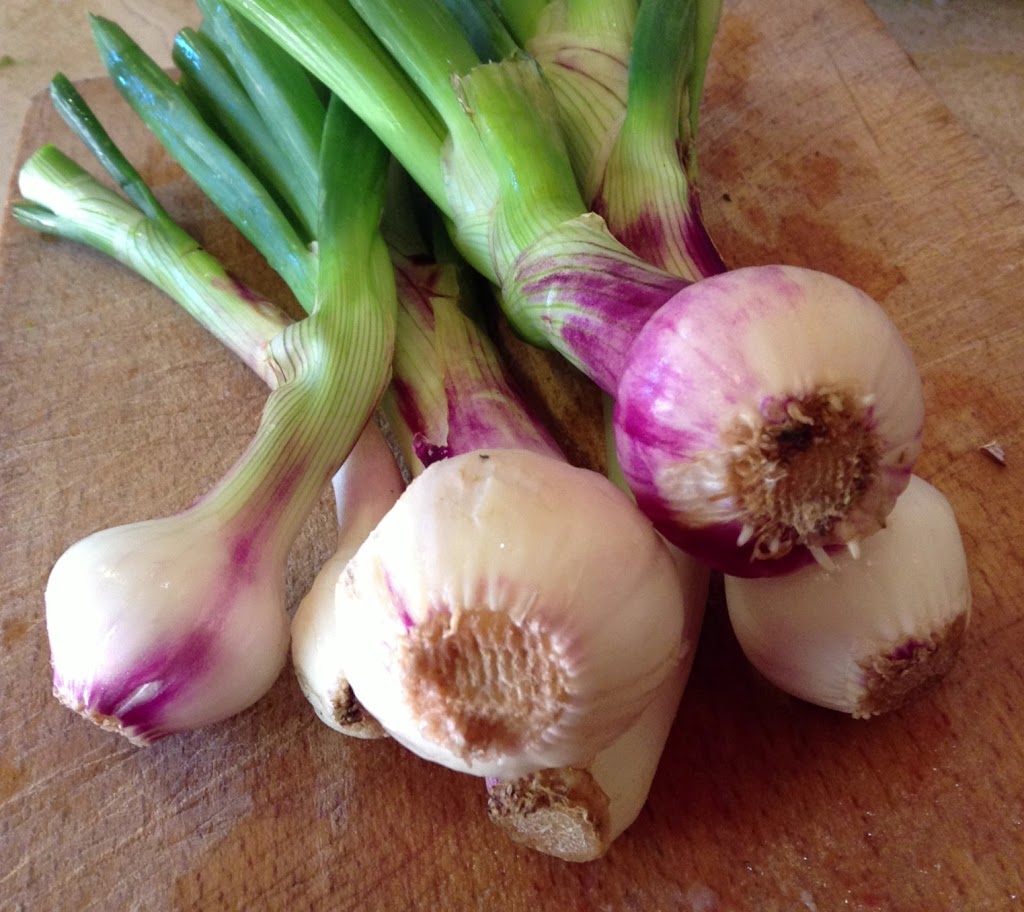 Certaldo, where I live, is famous for its red onions. They are light and sweet and lovely both raw in salads or in cooking. We have a summer version to be used fresh, statina,and a winter onion to be used "dry", vernina.
Often foods bring back travel memories and recipes. I love the grilled spring onions I remember eating in Mexico and in Sicily, in the Vucceria market at night, I once ate a grilled spring onion, which had delicate lamb intestines wrapped around it. Those flavors also reminded me of when I was in Greece.
Now the Sicilian market sells pancetta wrapped onions.
My version is to use a more savory and thinner sliced Tuscan prosciutto.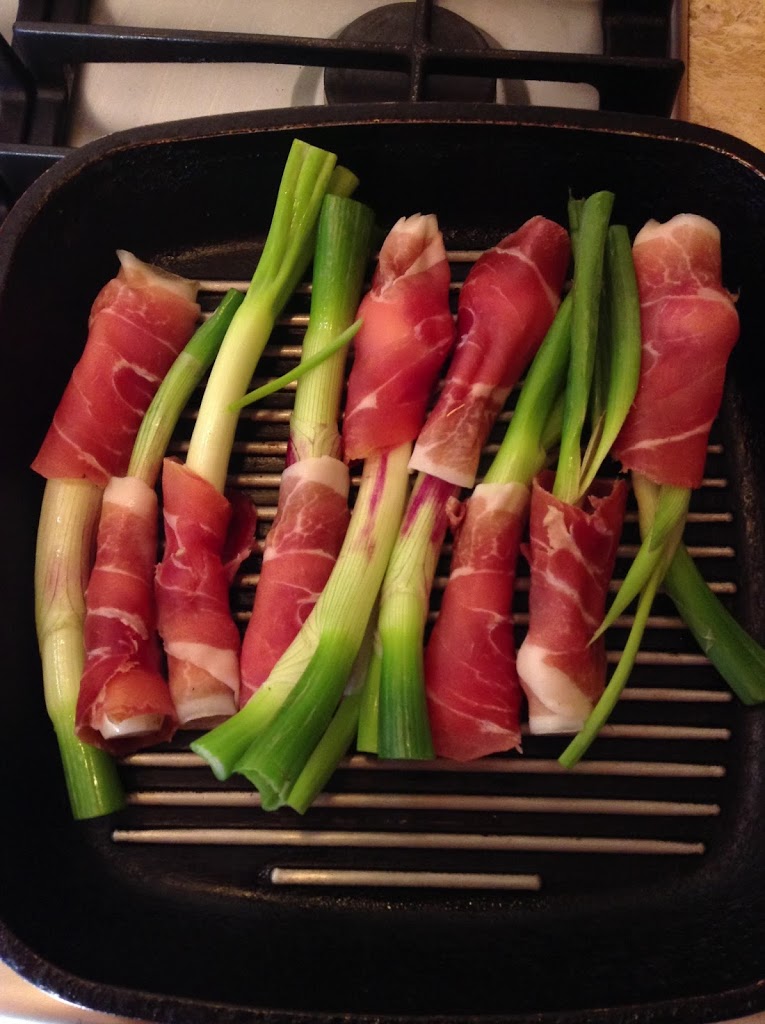 It is simple to trim and wrap the onions, slicing them in half lengthwise if they are too fat.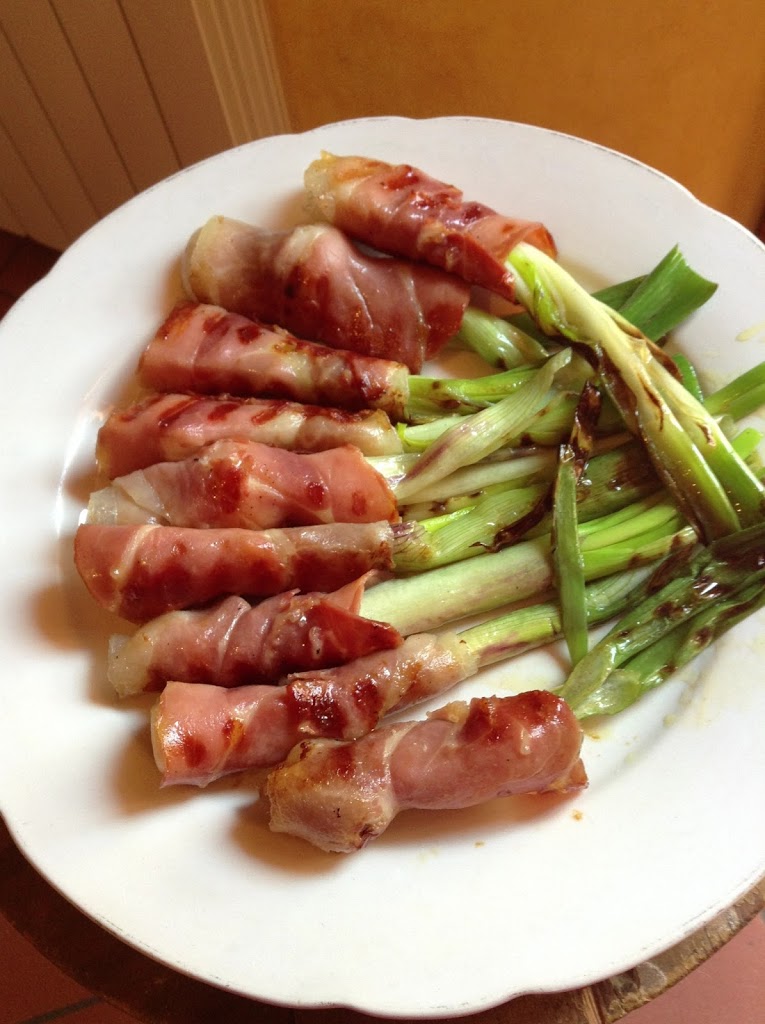 A perfect savory summer dish. Easy to prepare, pretty and GOOD.
Enjoy