I just returned from two weeks in California where Spring is far ahead of Spring in Tuscany. But on arriving home, I did find that the winter chill has finally left and sunny days have arrived.
At the weekly market in Certaldo, we found signs of spring.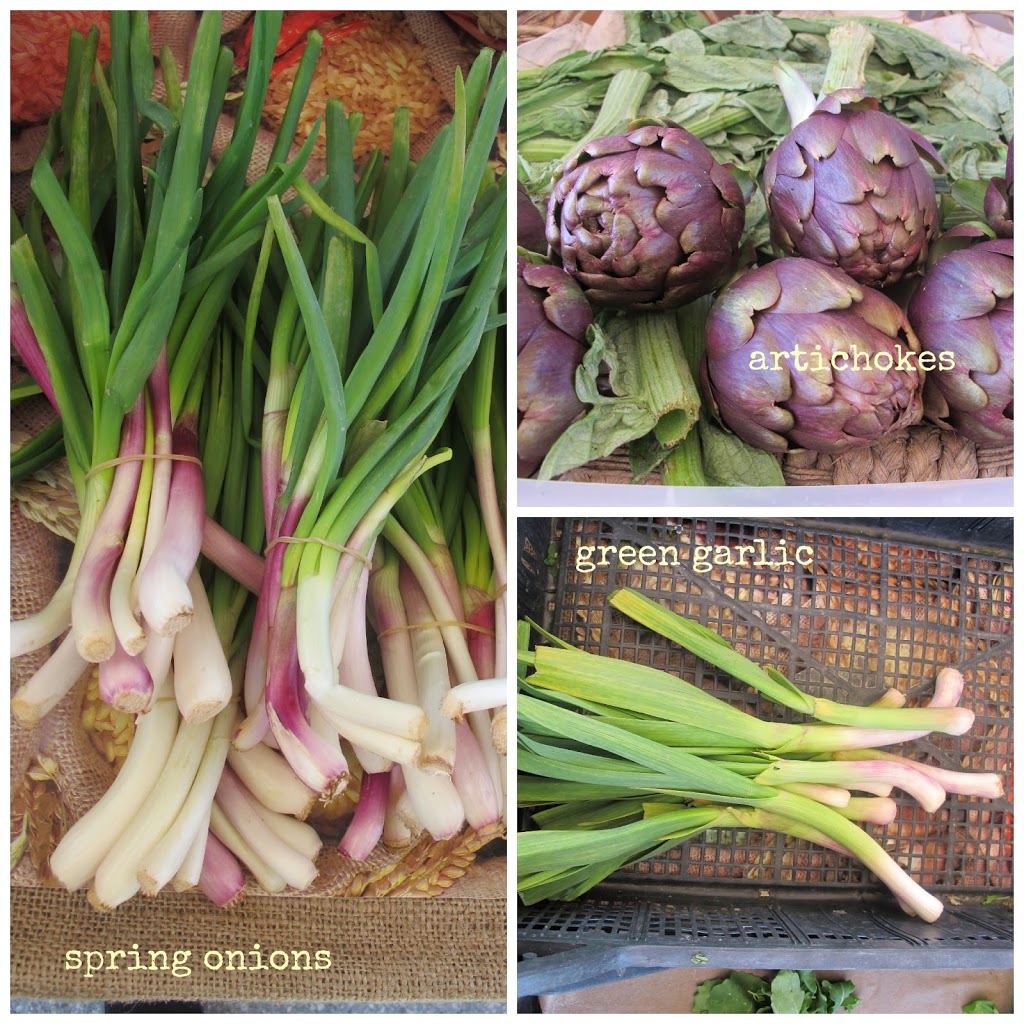 In the village I live in, Certaldo, we are famous for the red onion called the Cipolla di Certaldo. The young spring onions inspired me to recreate a recipe that I had cooked by the famous chef Aimo, of Aimo and Nadia's restaurant in Milano, when I worked at the Macelleria Cecchini in Panzano.
Aimo had kept us out of the kitchen while cooking to keep the recipe a secret, but when i Googled it today, there it was;  Spaghettoni with Spring Onion.
Of course, I was missing something, the cherry tomatoes, it is a bit early for those here in Tuscany, so I just added a splash of tomato sauce.
Parsley and fresh thyme and the bay leaves came from my garden.
Can't get fresher than that.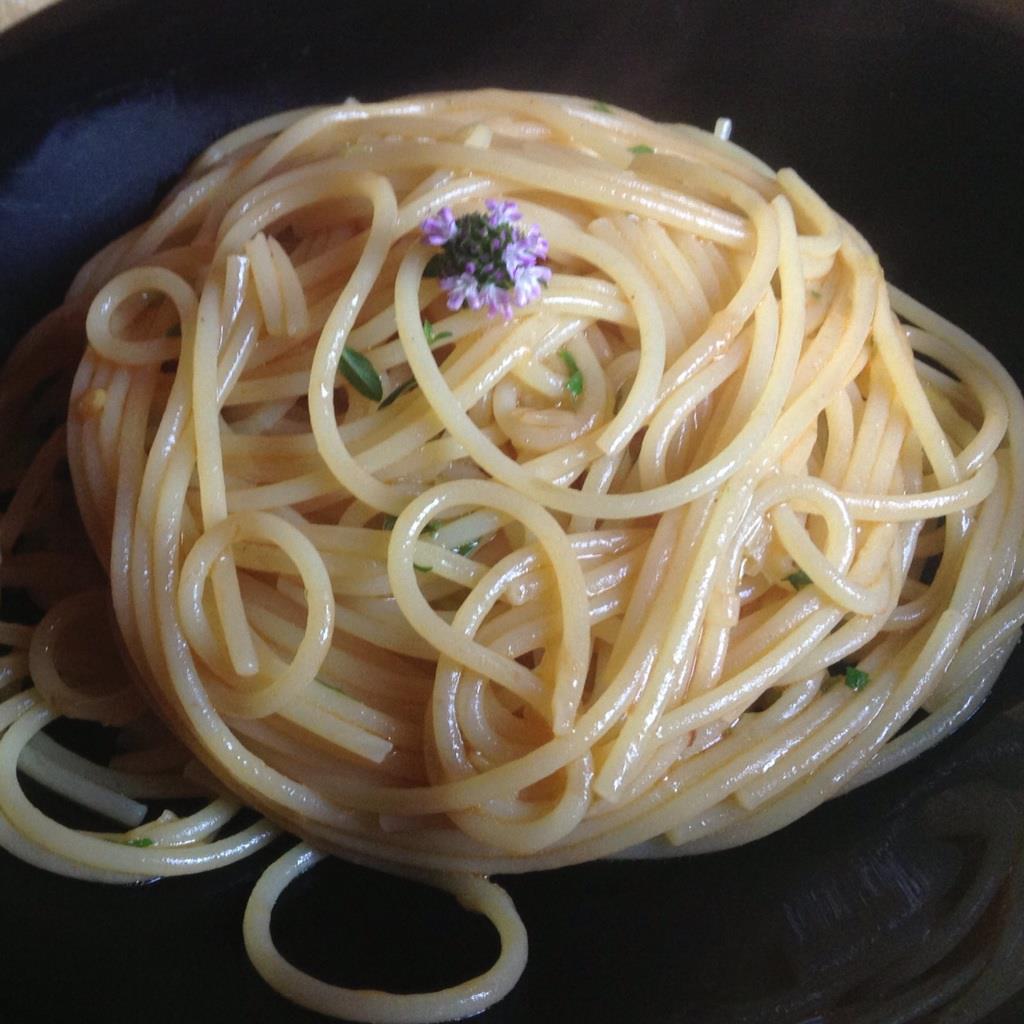 The thyme is in flower now, so I added some of the blossoms too.
Has spring arrived where you live?
What are you cooking?