Here I come!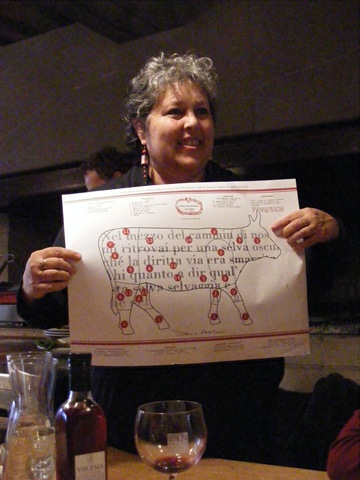 Heading to California tomorrow.
I will be on the radio Saturday around 12:30 -1pm on the Dining Around show with Joel Riddel on Newstalk 910- tune in!
After the show I am attending a luncheon meeting with Ecole Chocolate, celebrating her 10 years. I have been helping run the Tuscan Masters Chocolate program for the past 8 years, so am thrilled to be there for the party! Sunday is the Fancy Food show in San Francisco and my first time being able to attend.I will also be in SF for Chinese New Year's so I see a banquet in my future!My cooking class schedule is:Feb 2 – Terry's Kitchen in Lafayette– info will be online soon.Feb 7 – Cavallo Point in Sausalito– Sicilian menuFeb 14- Seattle- Sizzleworks in BellevueFeb 18/19- in Eugene, Oregon at Cooks, Pots and TabletopsFeb 20/21 – Bend, Oregon – Gingers Kitchenware-sold outI will be back in Tuscany all of March and leaving again for IACP convention in San Francisco and then heading down south to LA to teach before coming back to start the season here.
I hope to see those of you that live nearby where I am having classes.
I have some new programs this year as I am celebrating 25 years of teaching.
I am teaming up with friends to do some special classes and workshops, both in Italy and in France.
Stop by my site for more information- their are notes on the special weeks, but when those are not happening I will offer one day to one week programs as usual in Tuscany!
I also have created a new site to share some images of Italy- called Edible Tuscany, you can sign up on the about page to receive the foto's as email.