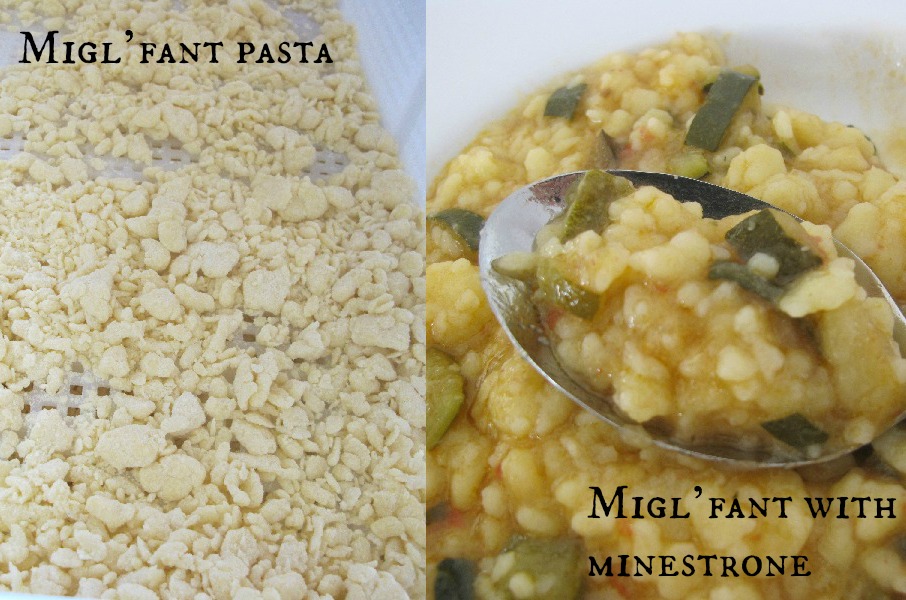 I am a junkie for collecting recipes. I had this "pasta" the last time I was down in Benevento at the La Guadiense Wine Cooperative and had never seen it before.
Called Migli'fant, it is sort of a couscous or spaetzle.
Using the same principle of sprinkling water on hard durum wheat flour and moving it around, it create these pieces.
They are then boiled and served with this minestrone.
We had this as our first course at a Cooperative winery in the hills outside of Naples.