All of Italy used to shut down for August.
The first signs of vacation are casts appearing on arms and legs. Shops start to close.Things start to break or you get sick.Trying to get something done in summer is almost impossible, but little by little things change.Fewer and fewer people can afford to leave for a whole month. But almost everyone celebrates August 15-  Ferragosto.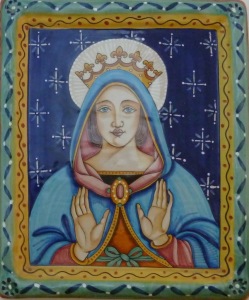 As most holidays, there is also a religious connection, it is the celebration of the Assumption of the Blessed Virgin Mary. Almost all religious holidays can be traced back to Roman pagan celebrations.Emperor Augustus declared all of August to be a celebration.
Things haven't changed much.
August, although hot, is a fabulous month for festivals. August 10th was the "Night of San Lorenzo"refered to as the night of the falling stars.
In Italy all festivals can be associated with food. In Florence, pasta with ragu and watermelon are served in the main piazza at the San Lorenzo church.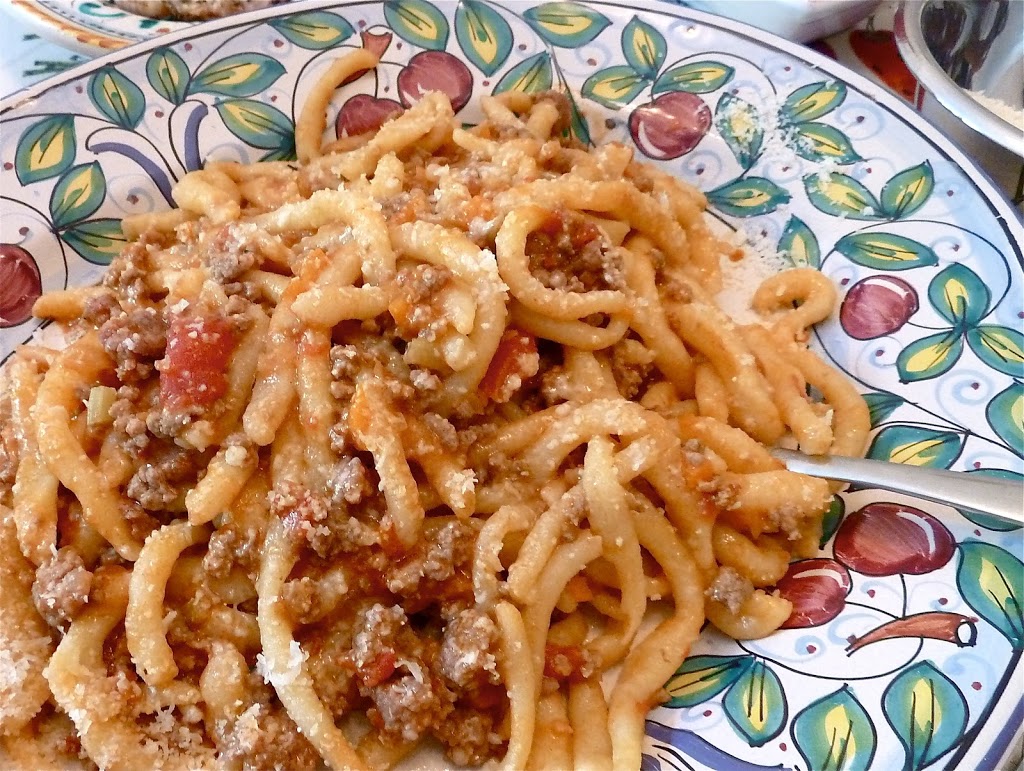 Ragu is a very personal recipe, each family has their own version and each region of Italy varies in their  recipes. Some recipes are large pieces of meat stewed for hours in a tomato sauce, the Tuscan version I learned is almost all meat and not a lot of sauce.
Today we are relaxing at home and cooking and breaking with tradition.
No trips to the beach. No food festivals.
Just relaxing at home and cooking with what is in the house.
Today I decided to try one of the new Gragnano pasta's i was gifted on my tour to the factories.
One of the most unusual shapes was a huge pasta shell called a Caccavella, by La Fabbrica della Pasta di Gragnano.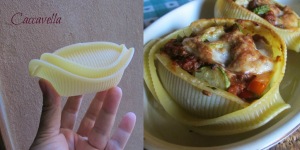 This over-sized shell was fun to use for presentation. They are parboiled for 16 minutes then stuffed and baked in the oven.
I used some already cooked zucchini with garlic and mint and stirred in a jar of a tomato sauce with wild fennel greens I bought at Tenuta Pignatelli at cooking school with Gabriella Becchina.
Topped with a thin slice of smoked provolone.
I adore  cleaning out the fridge! It is my favorite way to be creative!
Enjoy your holidays and relax in the kitchen and have fun!
Sometimes you will surprise yourself and your family.
Today  would have been Julia Child's 100th birthday. She inspired so many people.When I was working at the Stanford Court Hotel in San Francisco, she would come in often when she was teaching in the area. She was charming.
Later when I moved to Italy, and was teaching cooking myself, I had many chances to meet her at our culinary conferences. She was down to earth and fun!
I love this homage of her on PBS.
Keep the spirit of joy in the kitchen.
Embrace your inner Julia or Marcella—