I adore spring and this year it came sort of late but is one of the most beautiful in years.
The hills are all shades of velvety green and red poppies and yellow scotch broom add touches of color.
One of my clients asked me yesterday why we fry flowers and who thought of it.
I think it comes from living a simple life in the countryside and foraging. It is still active today. I will often see people on the side of the roads now with plastic bags instead of woven baskets in the fields around my valley.
Right now we have acacia blossoms, elderberry blossoms and the zucchini are blooming.
All the acacia and elderberry can simply be deep fried after rinsing off,I prefer a tempura style batter, just water and flower as it remains lacy and light.Then it is your choice to sprinkle with salt for savory or with sugar for sweet.
But the treasure of the season are the zucchini blossoms.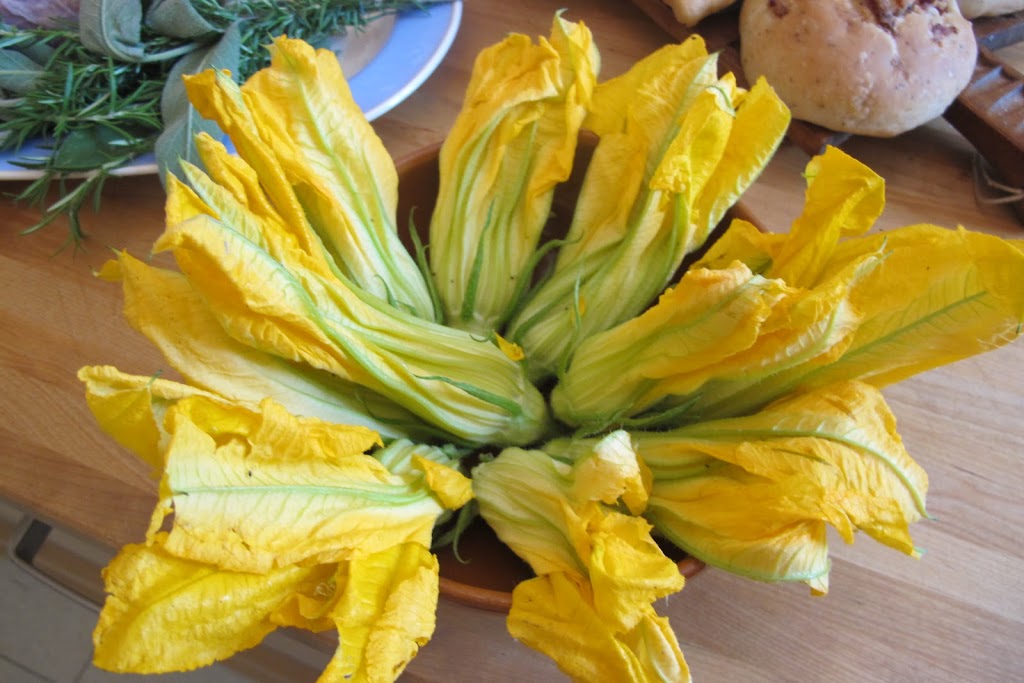 I bought these a the local weekly market, my zucchini is just starting to produce blossoms.
When you grow your own, pay attention to the stamen on the inside.
Girl zucchini have fallopian tubes and boys have— well you know!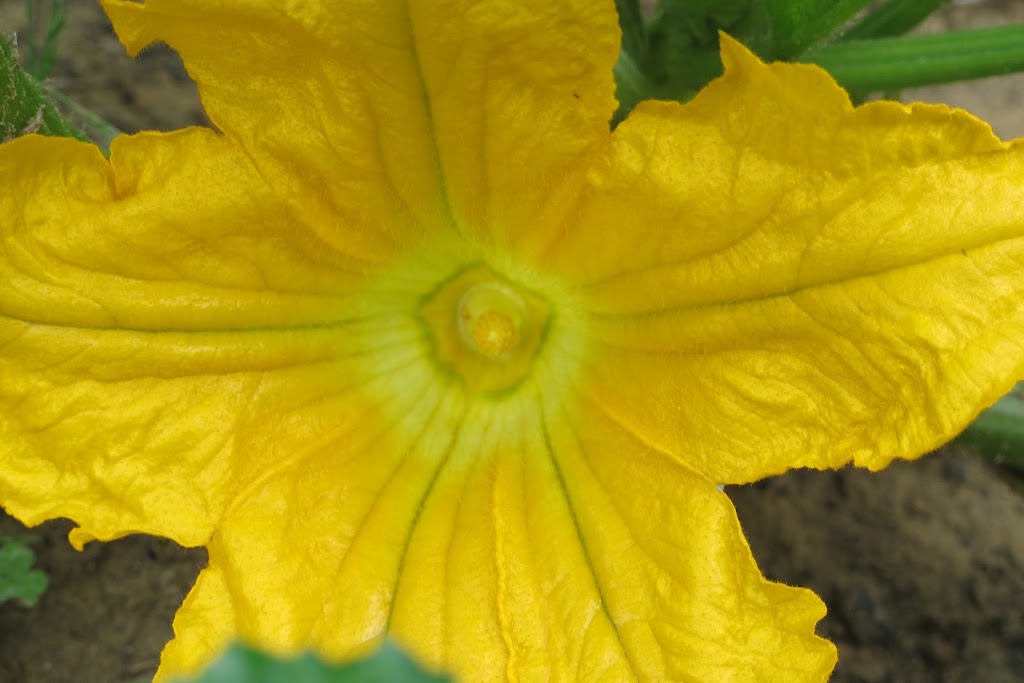 this is a boy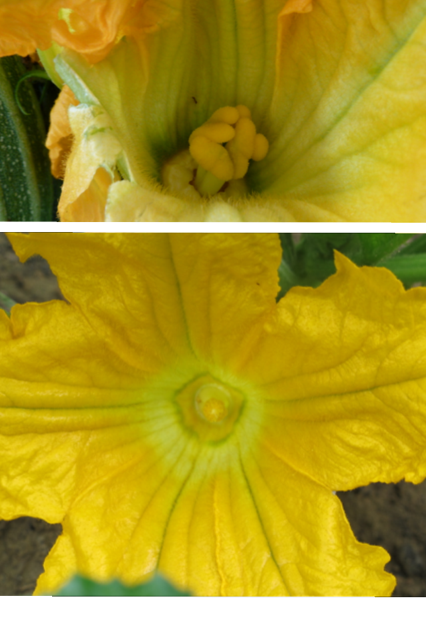 Can you see the difference?
Girls will produce zucchini. The boys do not. Sound familiar?
The blossoms are wide open in the early morning sun and that is when you should pick them.
Take off the prickly sepals on the outside and then "castrate" them on the inside by removing the stamen.( it is edible, but my husband doesn't like it so i take it out).
The blossoms can be simply fried as a side dish or to make them richer, fill with ricotta cheese as we do in Tuscany or day-old mozzarella cubes and pieces of anchovy as they do in Rome.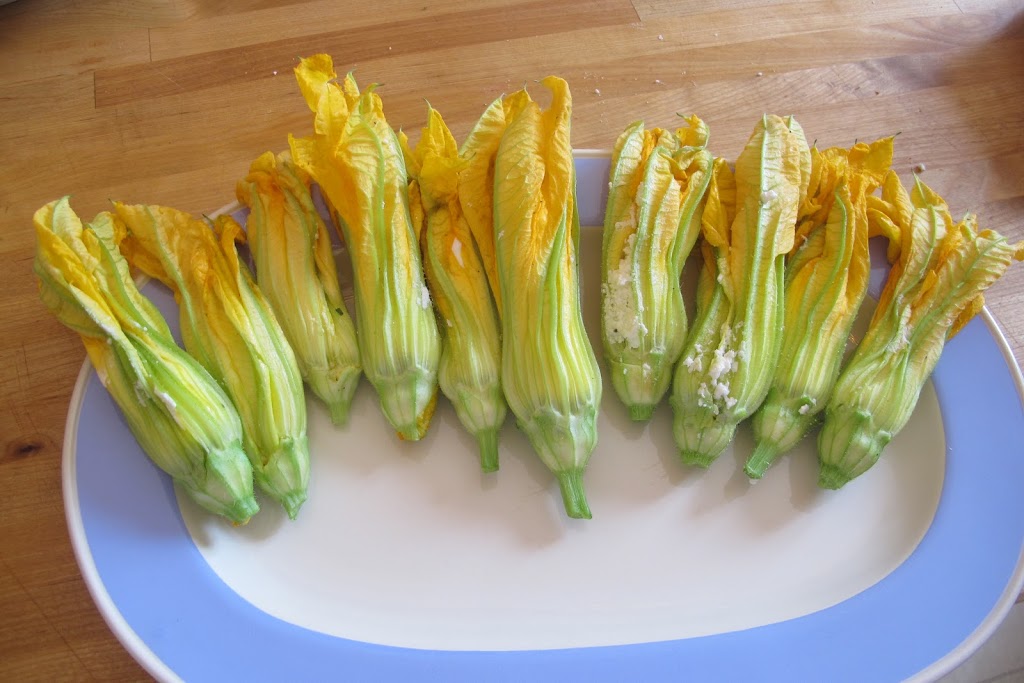 Fiori Fritti- Fried Zucchini Blossoms
 Batter
1 cup of flour
1 egg, separate the yolk from the white and save the white
1/2 cup liquid: milk,white wine, beer or sparkling water
pinch of salt
grated nutmeg
Whisk the above ingredients together until smooth. ( hold back the egg white and whisk that on it's own after)
Should be a nice smooth batter, not too thick.
If it is too thick, thin with a little more milk or wine.
Flour is different everywhere and the size of the eggs as well.
Whisk the egg white until light and fluffy like for a meringue. Stir in a small amount to lighten the mixture then fold in the rest
Heat oil for frying.
Have paper towel ready.
Pan fry the blossoms, rolled in the batter to cover completely.
I turn a couple of times to make sure they are crispy.
Lay on paper towel and lightly salt before serving.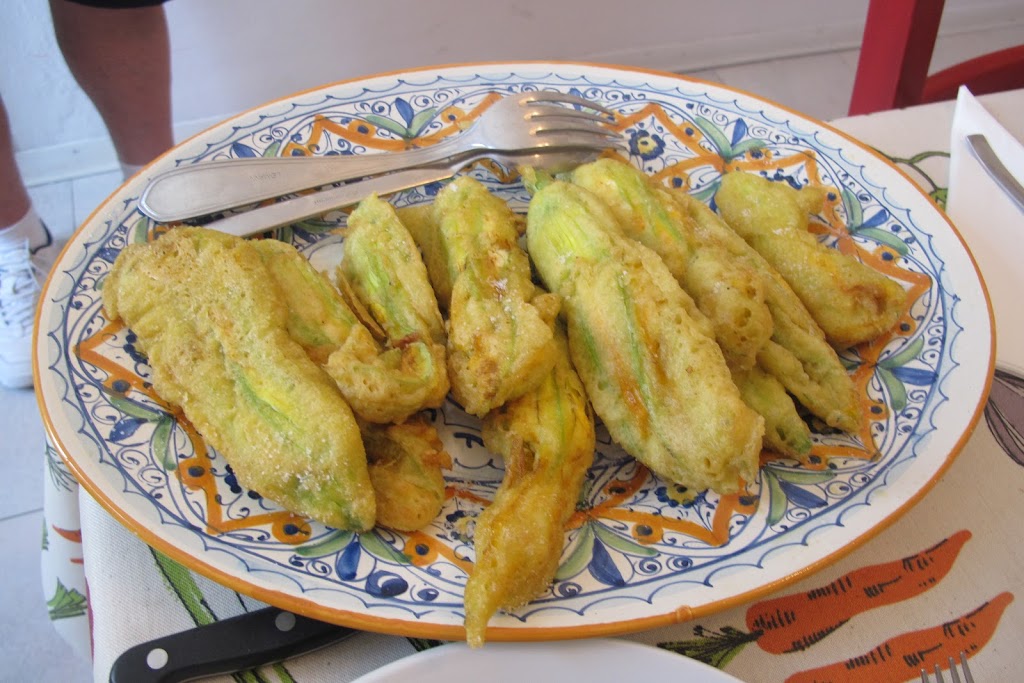 My secret dream is to make these a sweet version, like a cannoli,with chocolate chips inside, maybe candied orange zest and to dust with powdered sugar.
I think it could also be a nice Mexican dessert.
Flor di Calabasas, who wants to try?