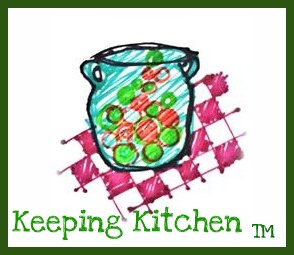 When shopping at the market, as I mentioned, we first enjoy all the the seasons best fresh. As the season goes on, then prices start to drop and we think about buying in quantity and putting up the excess for another season.
I saw the first tiny "baby" artichokes at the market yesterday. Usually I would just clean these and make a nice raw artichoke carpaccio with some shaved parmesan cheese. I first learned to make my preserved artichoke hearts from several vendors at Florence's San Lorenzo Market.
When I began shopping at the Mercato Centrale, the vegetable vendors were located upstairs. Three years ago, they moved the vendors outside in a large tent while they were restoring the upstairs. Just this year, they have moved all the vendors back into the market, but relocating them downstairs among the other stands, filling the market up again.
Of the original vendors, there are few of the original older ones left. Here are the "Zie", the Aunts.(update, they are no longer working at the market)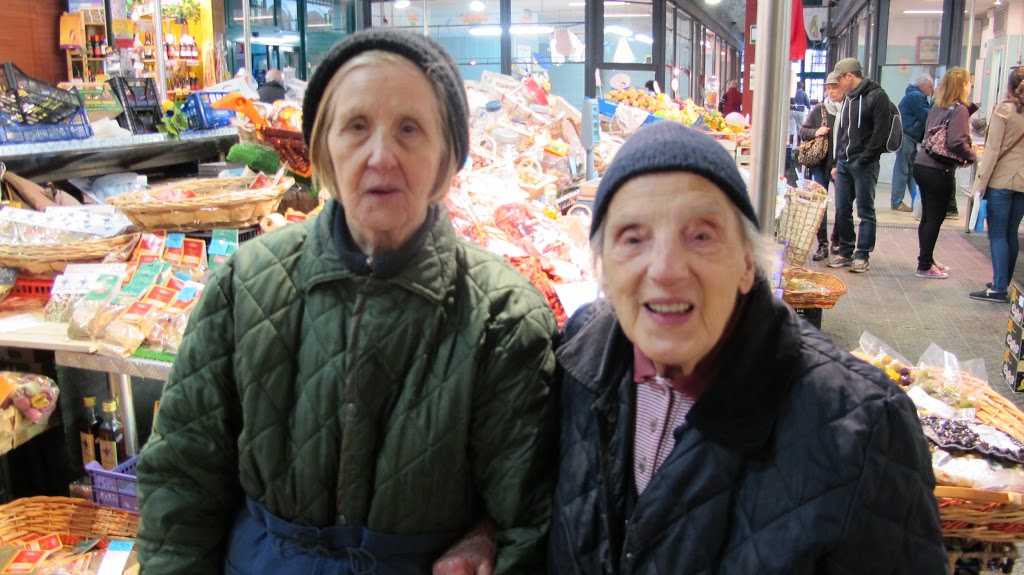 When I began shopping at the market, in 1988, I was collecting recipes everywhere I shopped.These ladies cracked me up, as they disagreed on everything. I have found with all my recipe research, that if you ask 10 people for a recipe you will get at least 11 different ways to prepare it. Recipes change not only from region to region but from neighborhood to neighborhood.
My current winning recipe for preserving these baby artichokes is from Leo Piazzesi. Leo has retired from the market.
Here is what I did today.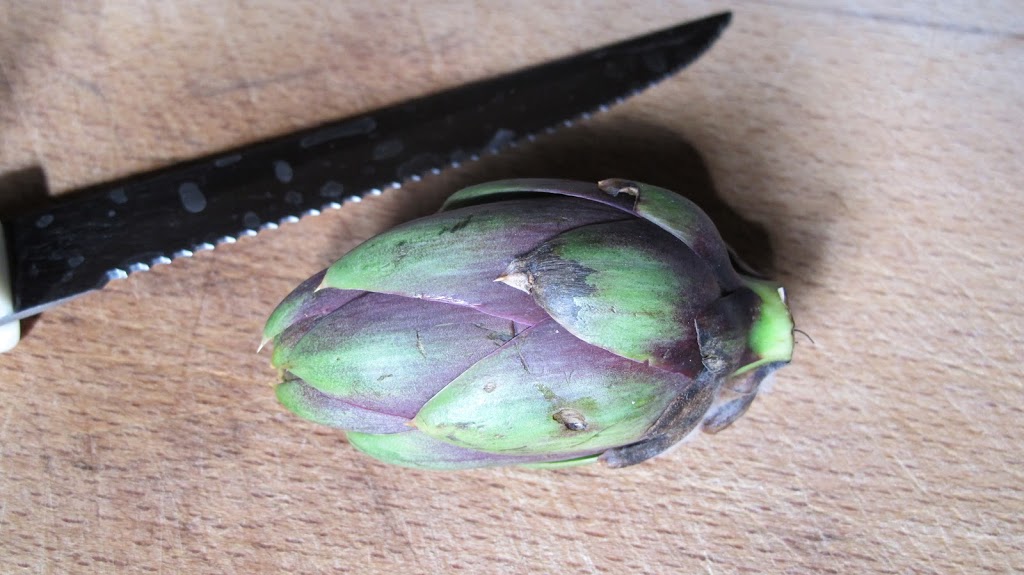 Take each artichoke and remove the tough outer leaves, until you see the pale yellow "heart"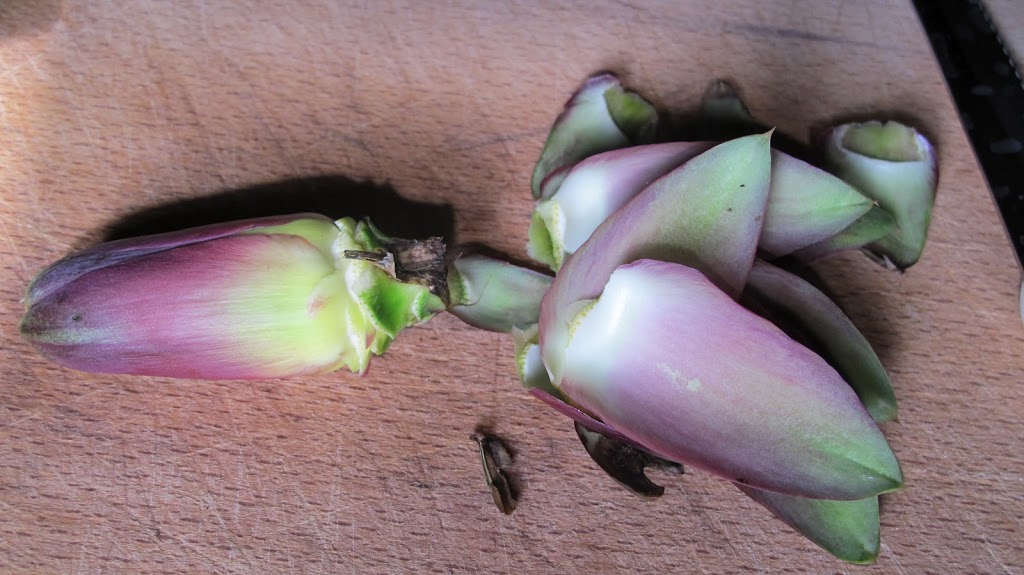 Trim off the pointy tips, leaving the artichoke "heart".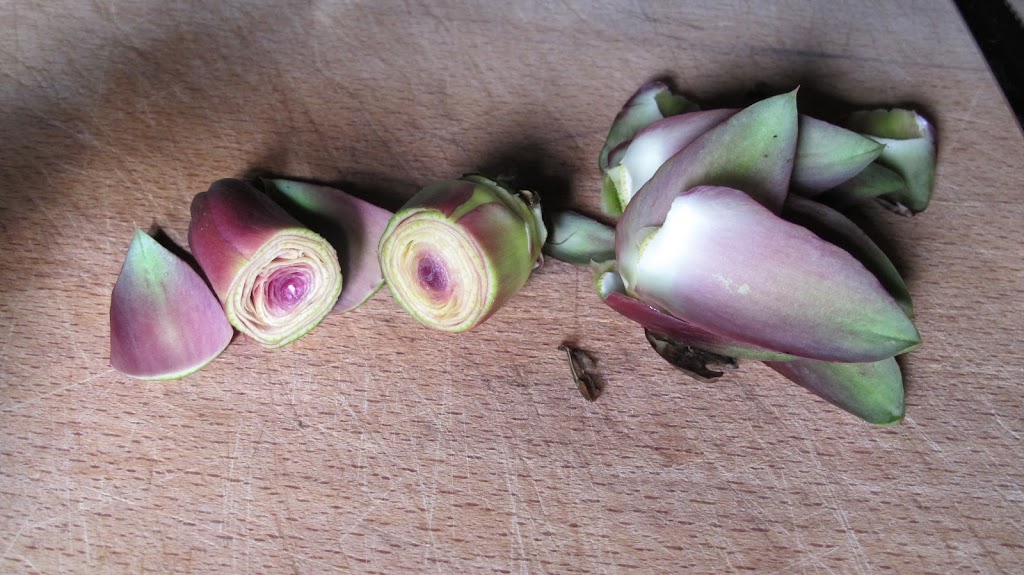 Trim the stem and you have a perfect artichoke heart, ready to preserve. As I cleaned the artichokes, one by one, I placed them in water with lemon juice so they wouldn't turn dark.When the artichokes are all cleaned, drain off the water.
Cover the artichokes in red wine vinegar and salt. Leave overnight, this pickles the artichoke hearts.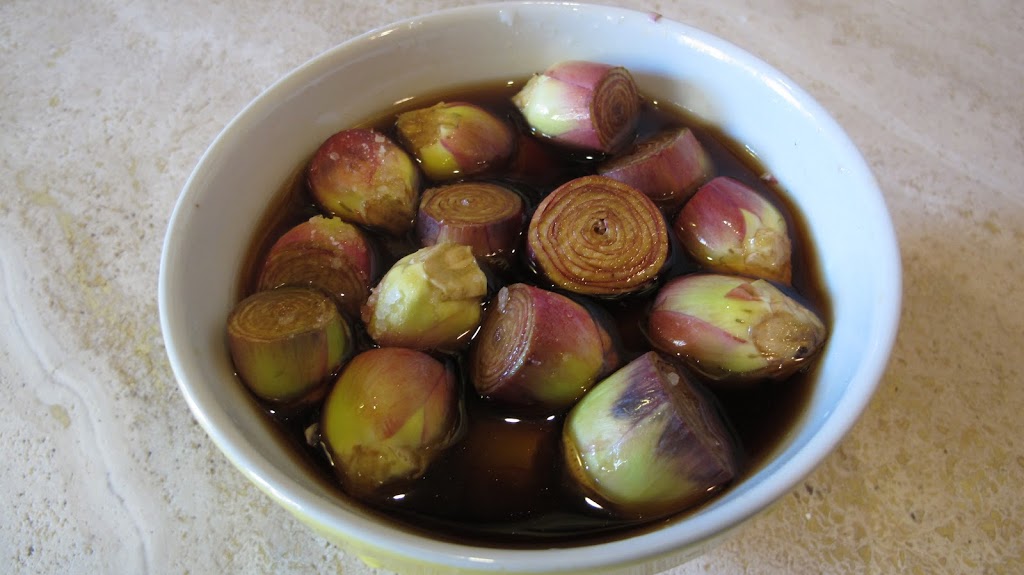 Tomorrow I will drain them, place in a jar and cover with a light olive oil for the keeping kitchen.
They need to rest to lose some of the vinegar "bite".
But these are fabulous because they keep their crunch.
Usually at the end of each season,when the artichokes are cheap, I do about 350 of them.
Thanks to Leo and the "Zie" these recipes will live on.