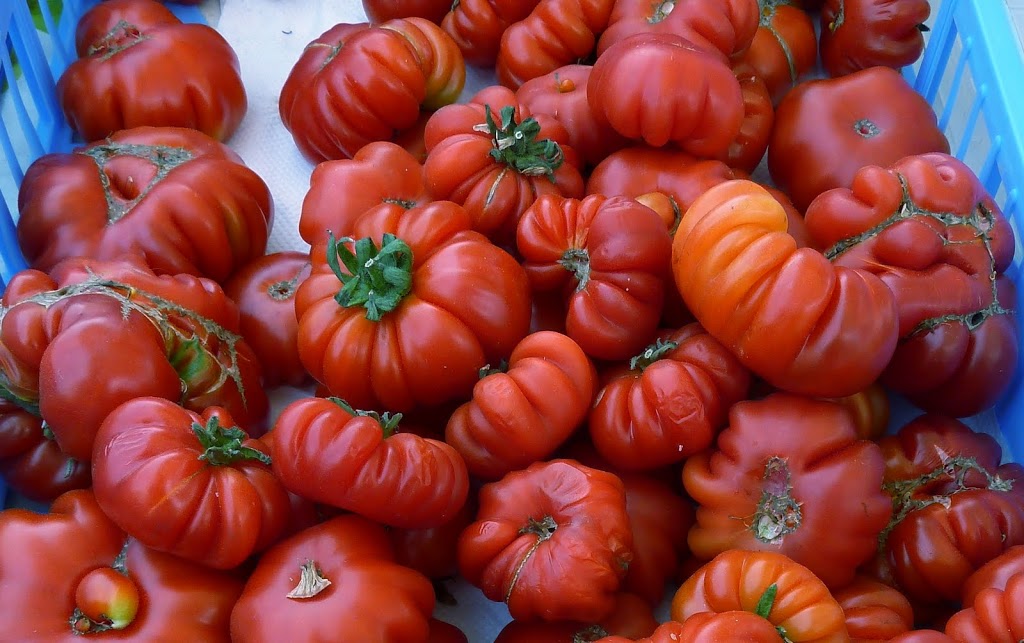 pomodori fiorentini- from Sicily
My two loves go hand-in-hand. Florence and Sicily.
The first lovely ripe tomatoes we get are from Sicily, land of volcanic soil and sun.
These funny pumpkin shaped tomatoes are called Fiorentini and are the BEST for making a simple fabulous tomato sauce, Pomarola.
Pomorola Tomato Sauce
The inside of the tomato is mostly pulp and not seeds.
All you need to do is remove the stems and crush with your hands into a pot.
Add a pinch of salt, cover and cook until they are soft.
Pass the tomatoes through a food mill, which removes the skin and seeds.
Boil to reduce to a thicker sauce, adding some basil.
This sauce can be saved bottled or frozen.
We tend to wait until the prices drop in August and make enough to last us through winter.
Funny how the summer soltice makes me think of sauce!
This year my own tomatoes are just barely forming, we had a cold wet spring.
Enjoy!