After all the sweets and indulgences over the holidays, I am glad to get back to setting up my savory pantry. When I was at the market last week, I found some fresh black olives to preserve "sotto-sale".
One of the oldest ways of preserving food in the world, salting.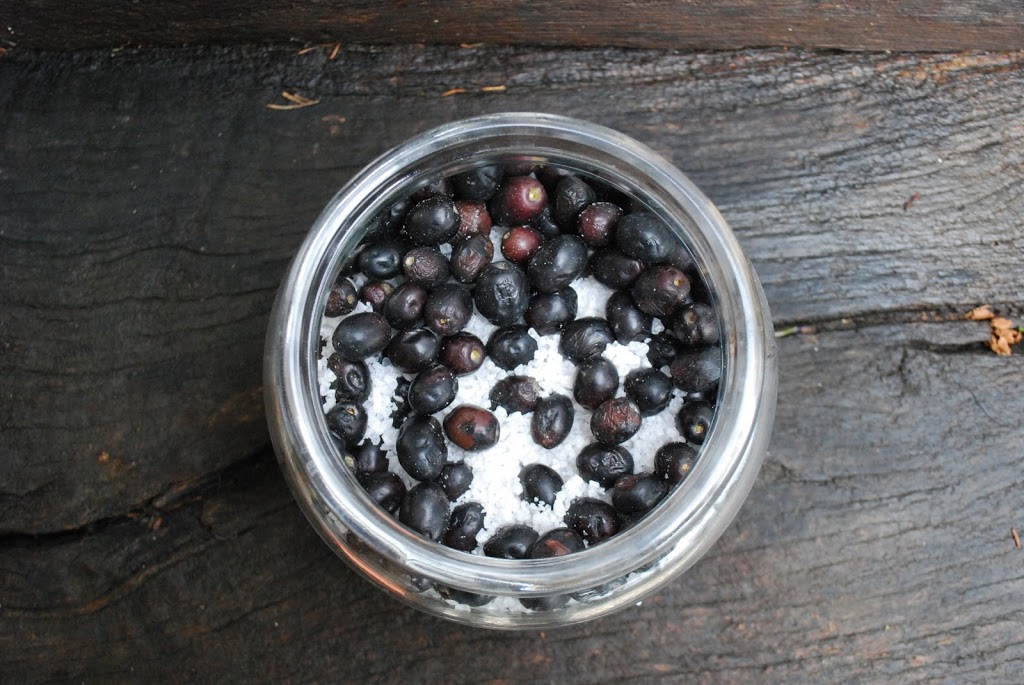 One of the benefits of living in the middle of olive groves, is that often you can find abandoned olive trees and make these for free.
The process is simple. Layer fresh black olives with pure sea salt. I use the sale grosso which is the larger salt, as I find it easier and doesn't "melt" as fast, but the woman I bought the olives from, Francesca, uses the fine salt. Italian salt has no added iodine or other products, in America you would use what is called pickling salt.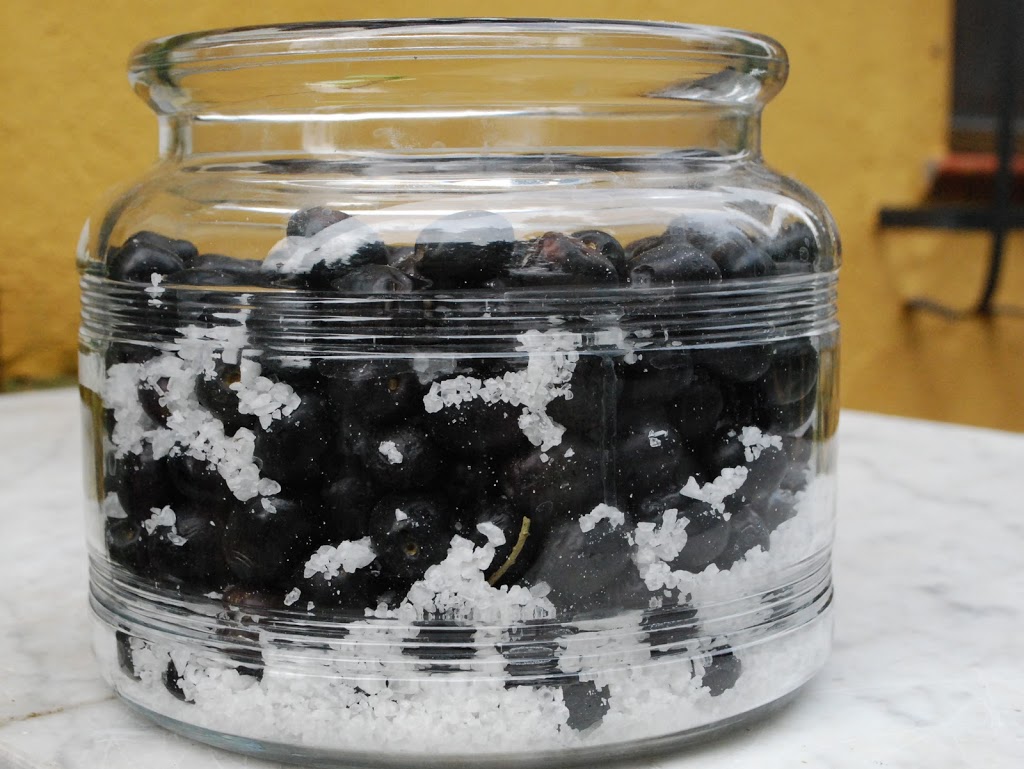 Each day you drain off the bitter water which is being released from the olives.
When they stop giving off the liquid, they are ready.
Rinse and then rub with oil and they are ready to eat.
You can then also add other flavors, such as garlic, chili pepper or lemon zest.
Francesca suggest freezing them to maintain them better as they can get moldy, but in my house a kilo of olives doesn't last long!