As a cooking teacher and cook, I know the fewer the ingredients, the easier a recipe is to screw up.
Pizza is like that. Flour+Water. Pinch of yeast, extra virgin olive oil and salt.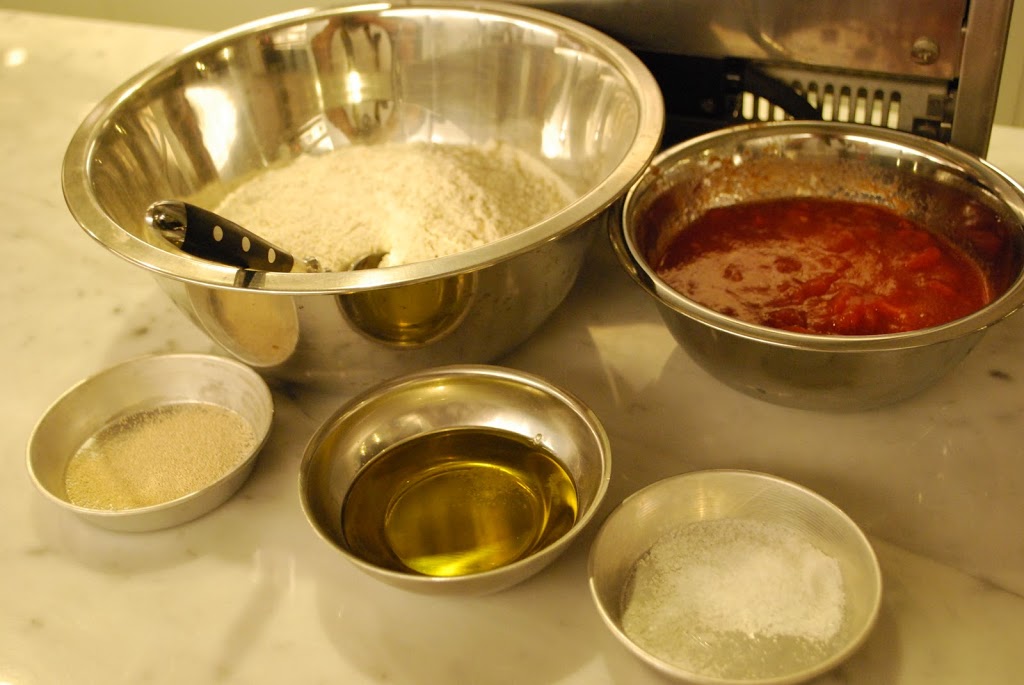 But WHAT farina?
How MUCH water?
That is where lessons with a Master come in.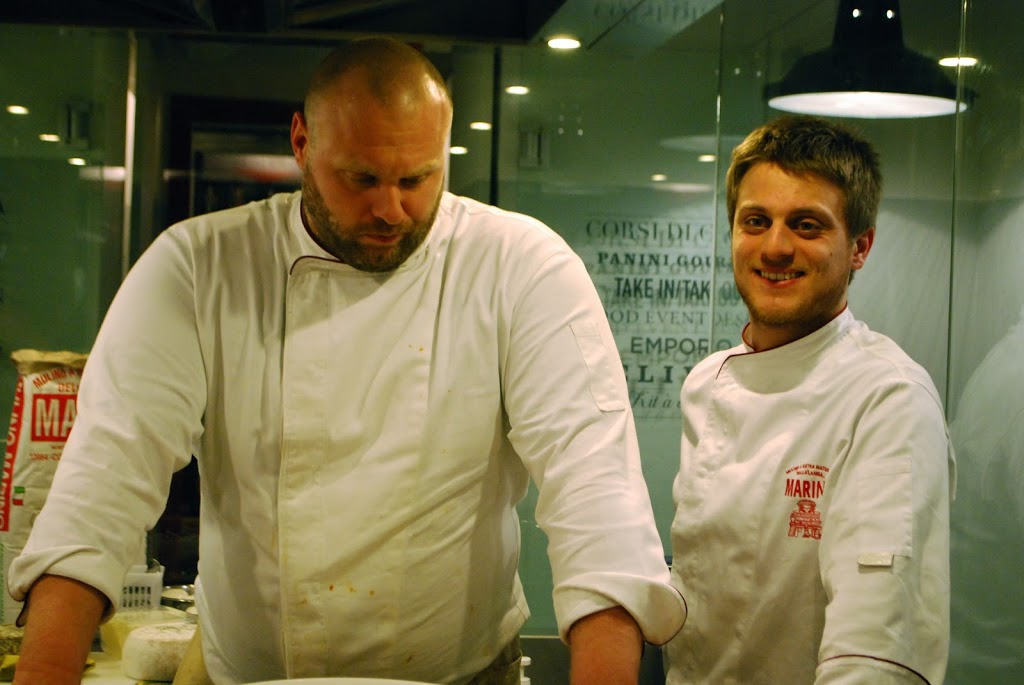 We were lucky to work with both Gabriele Bonci, our dough boy and Fulvio Marino of the Molino Marino in the Langhe region of Italy.
This is part of a two-day workshop at the new Tricolore Monti school. During the day they sell sandwiches from incredible breads, made on site, from the tiny window at the storefront at night the kitchen converts to 15 workspaces for classes.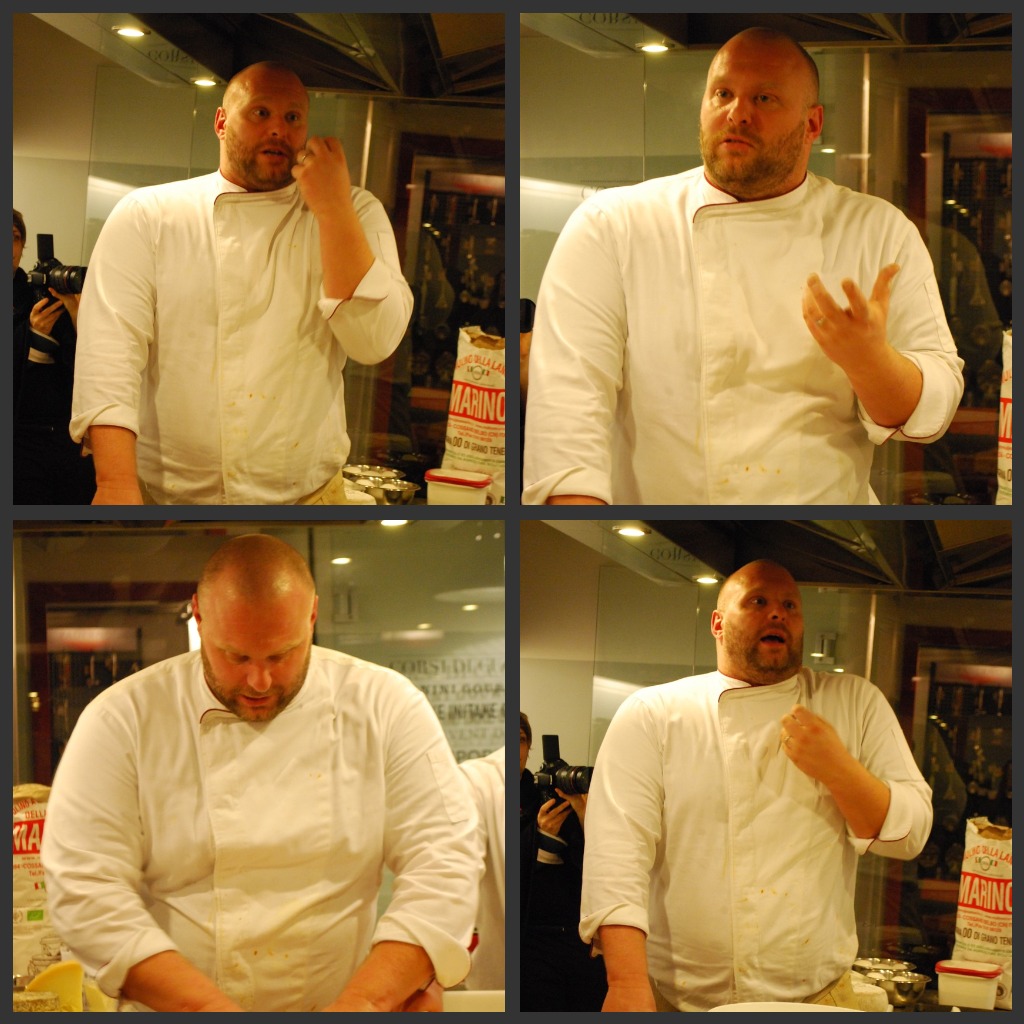 a passion for pizza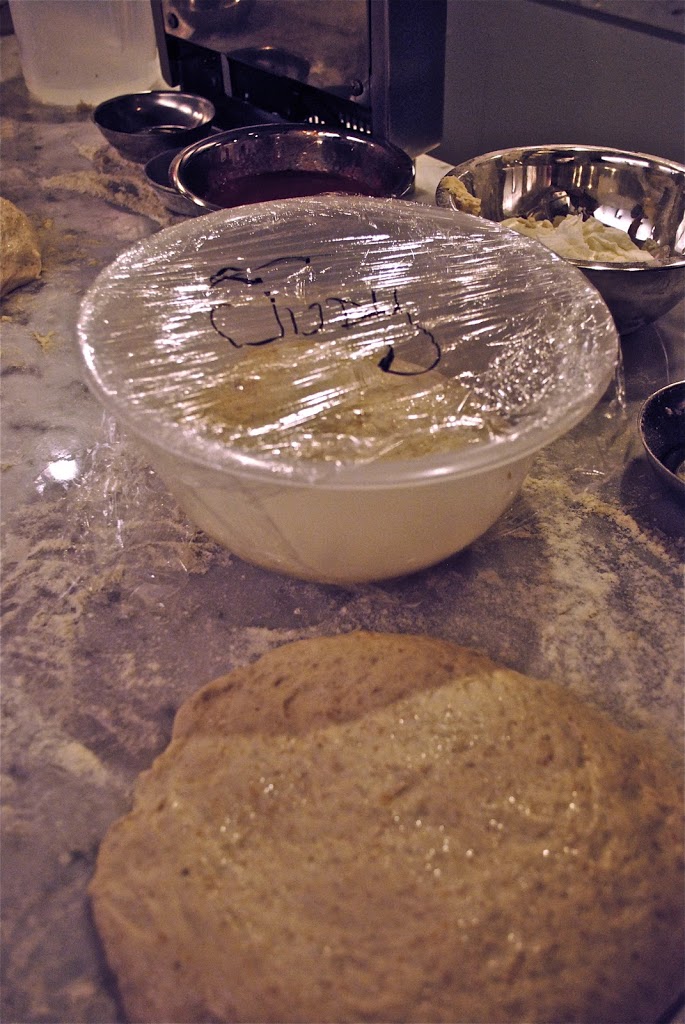 We each had a dough ready for us to work with and we made out own dough for day two's session.A mixture of 90% 00 flour from Molino Marino and 10% emmer flour ( farro) with about 80% ratio of water to flour, a very, very wet and soft dough.
Often people don't like pizza as it sits in your stomach after eating. Letting the dough rise slowly ( as for breads) allows magic to happen, creating a lighter dough which is easier to digest.
It is hard to make dough and take fotos at the same time, we were all laughing so hard last night.
Gabriele is a mountain of energy and information, both he and Fulvio were patient with all of us, playing with such wet dough and not handling it correctly. But you learn by making mistakes.
Rome is famous for it's pizza al taglio, which is sold by weight. Gabriele showed us his version of the Pizza Bianca, Rome's flatbread which is then cut open and used for sandwiches. GREAT TRICK!
He served with slathered in fresh ricotta with salad greens and a light drizzle of olive oil and a sprinkling of salt. HEAVEN.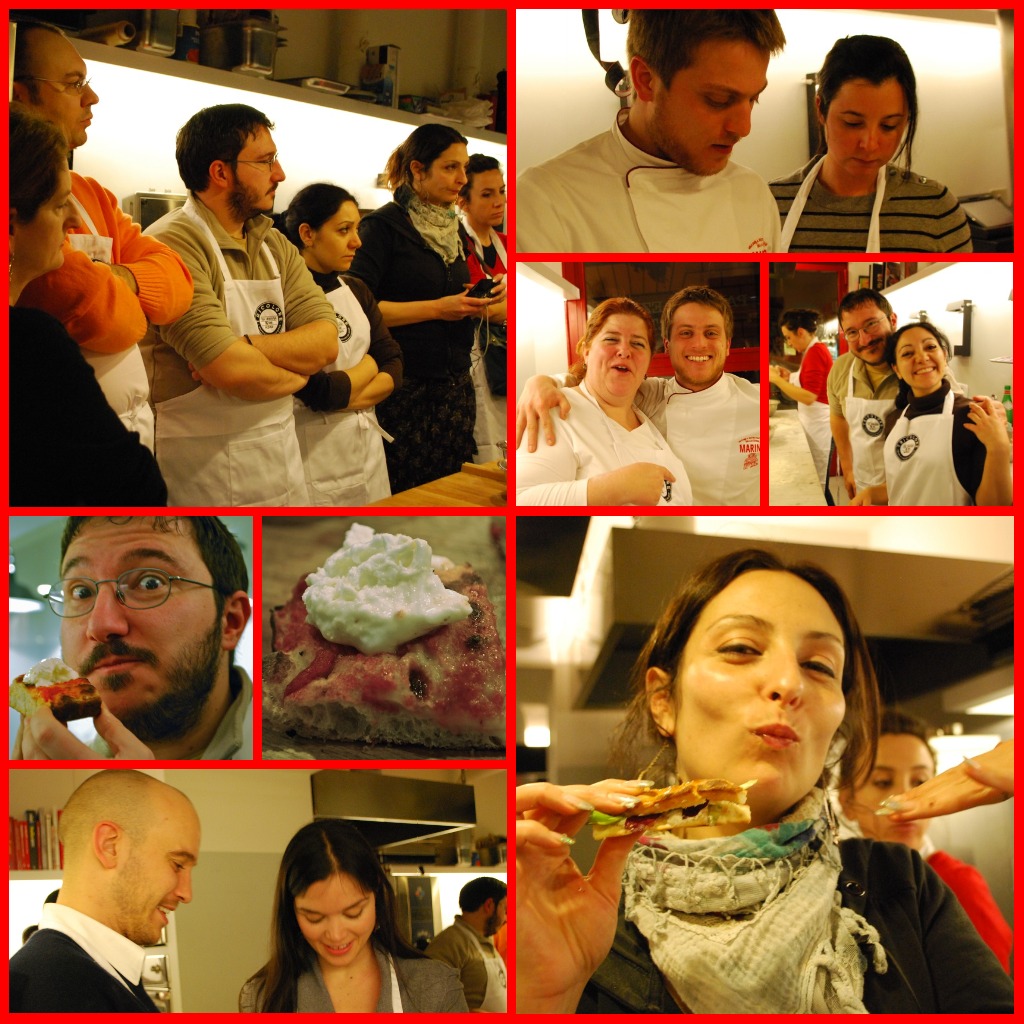 Huge Success- can't wait to see what tonight's class brings-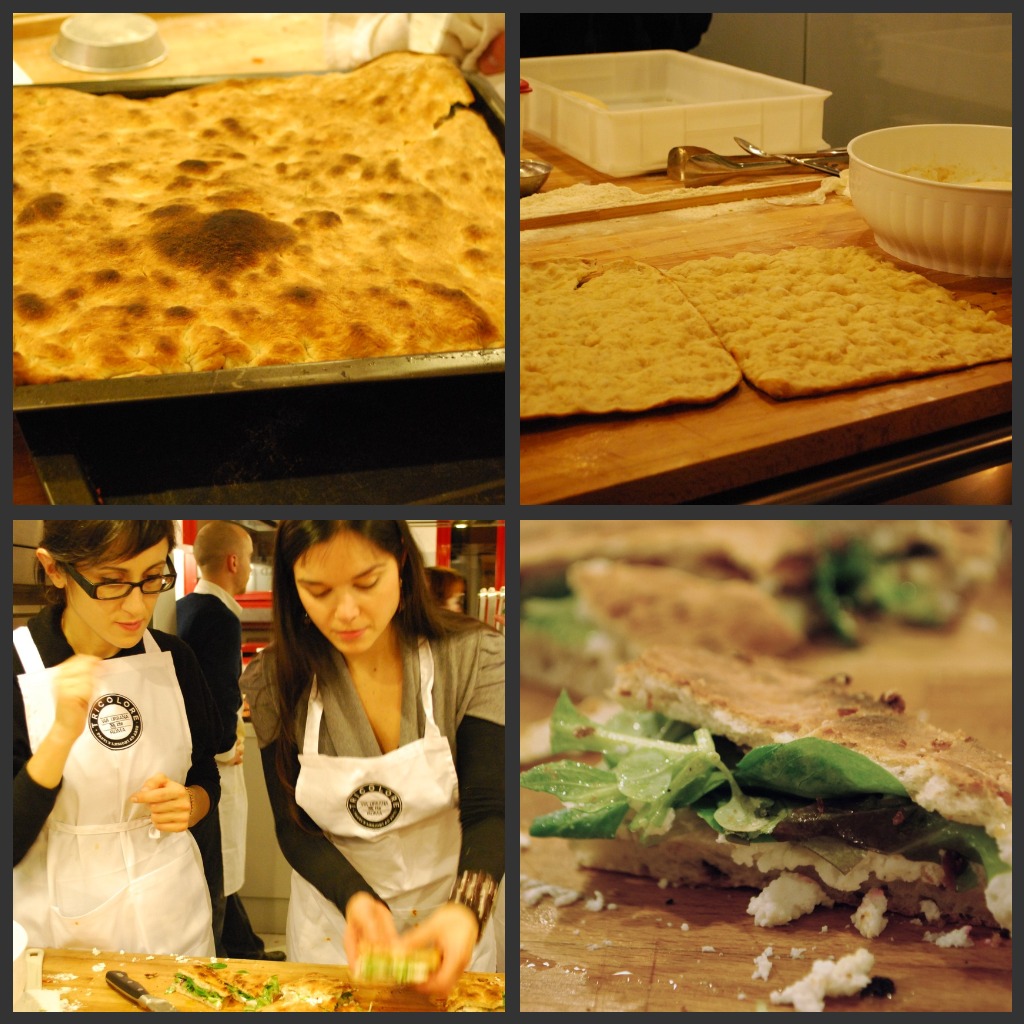 Here is my confession- I burned my pizza! With 15 ovens in the school- was hard to judge and manage cooking times for all. Gabrielle said I worked the dough too long on the table and should have left it alone and done the final shaping on the pan.  Lesson learned!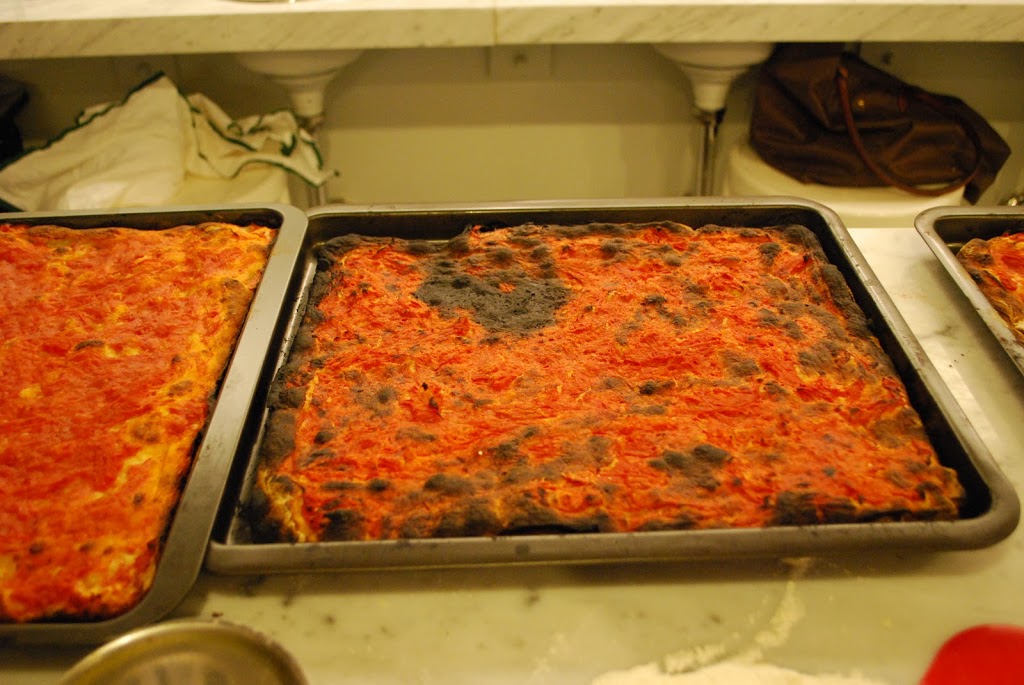 I promise to do better tonight. After class, students are given boxes to take home their pizza, who wants mine tonight?