The first snow has covered the hills where I live and blocked me in my house. To me. that is a sign it is time to make myself a cup of Tuscan hot chocolate. Those of you that have had cioccolato caldo here know it is really more like a pudding and thick enough to eat with a spoon at places like Rivoire, one of Florence's historic bar/pastry shops.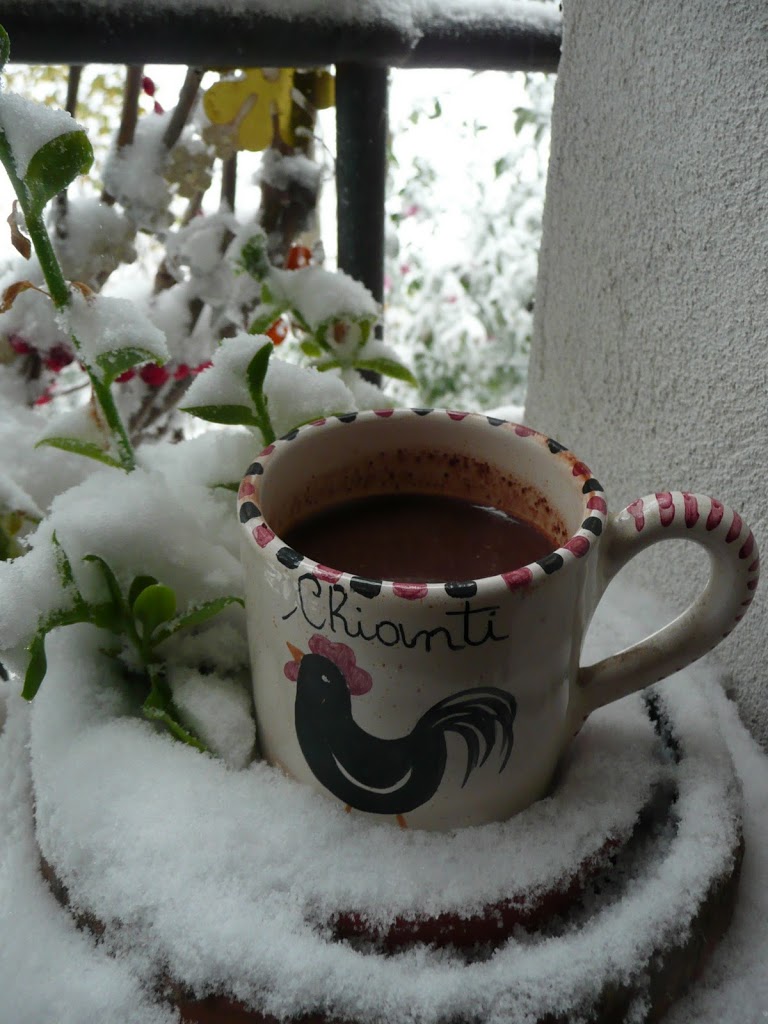 I got my recipe for hot chocolate from chocolate maker Leonardo Vestri of Vestri Cioccolato,at his shop in Florence.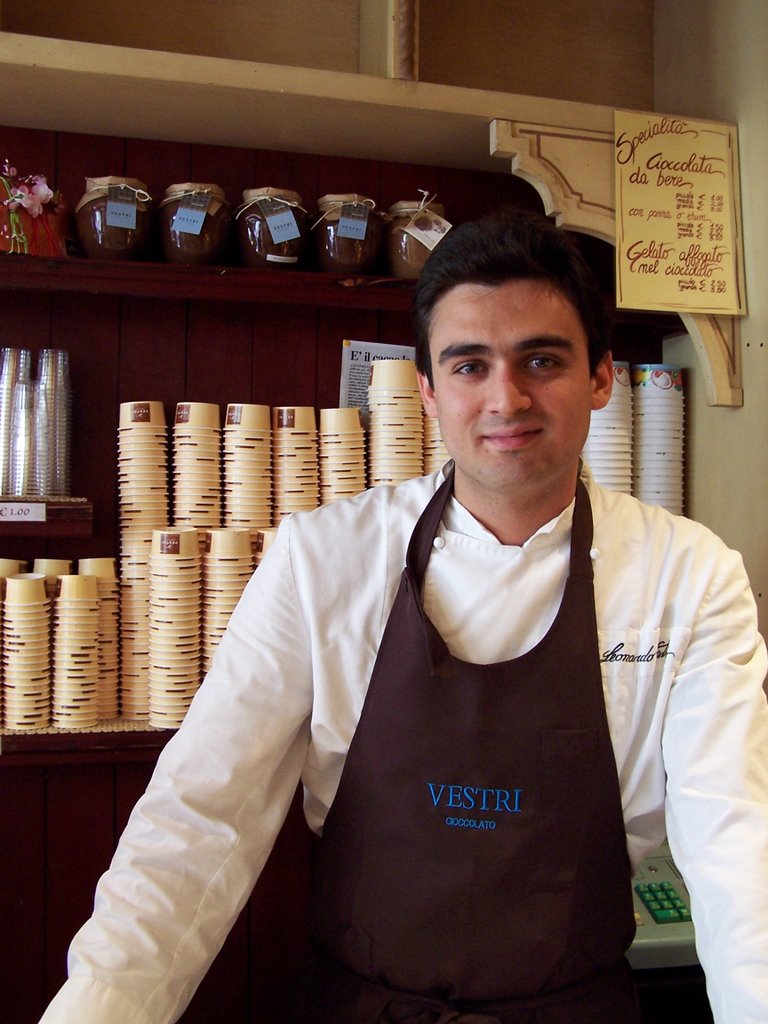 Not only does he sell chocolate, but also gelato which makes it one of my favorite places to go.
Try getting a gelato affogato in hot chocolate or get your hot chocolate spiked with chili pepper powder which I ADORE. They serve a scoop of their gelato, drowning, in hot chocolate.
I like to drink my hot chocolate instead of eat it, so the recipe I made today for 2 people only had half the bittersweet chocolate which Leonardo's recipe states and it was plenty!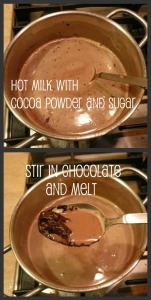 Vestri's Tuscan Hot Chocolate
Ingredients
per person:
1 tbs unsweetened cocoa powder
1 tsp sugar
1 cup milk
3 oz - 4 oz bittersweet chocolate, cut into tiny pieces
Instructions
In the bottom of a small sauce pan, place the cocoa powder, sugar and 2 tbs of milk.
Whisk together to remove lumps and heat.
When hot, add the milk and whisk the chocolate mixture to blend.
Add the chopped chocolate to the hot milk, stir, and let sit.
Take off the heat and mix again until all the chocolate has been melted.
http://divinacucina.com/2010/12/first-snow-first-tuscan-hot-chocolate/
DRINK
If you want to be decadent as in Florence, serve topped with lots of whipped cream.
Or as Leonardo does, season with chili pepper powder for a nice almost Mexican kick!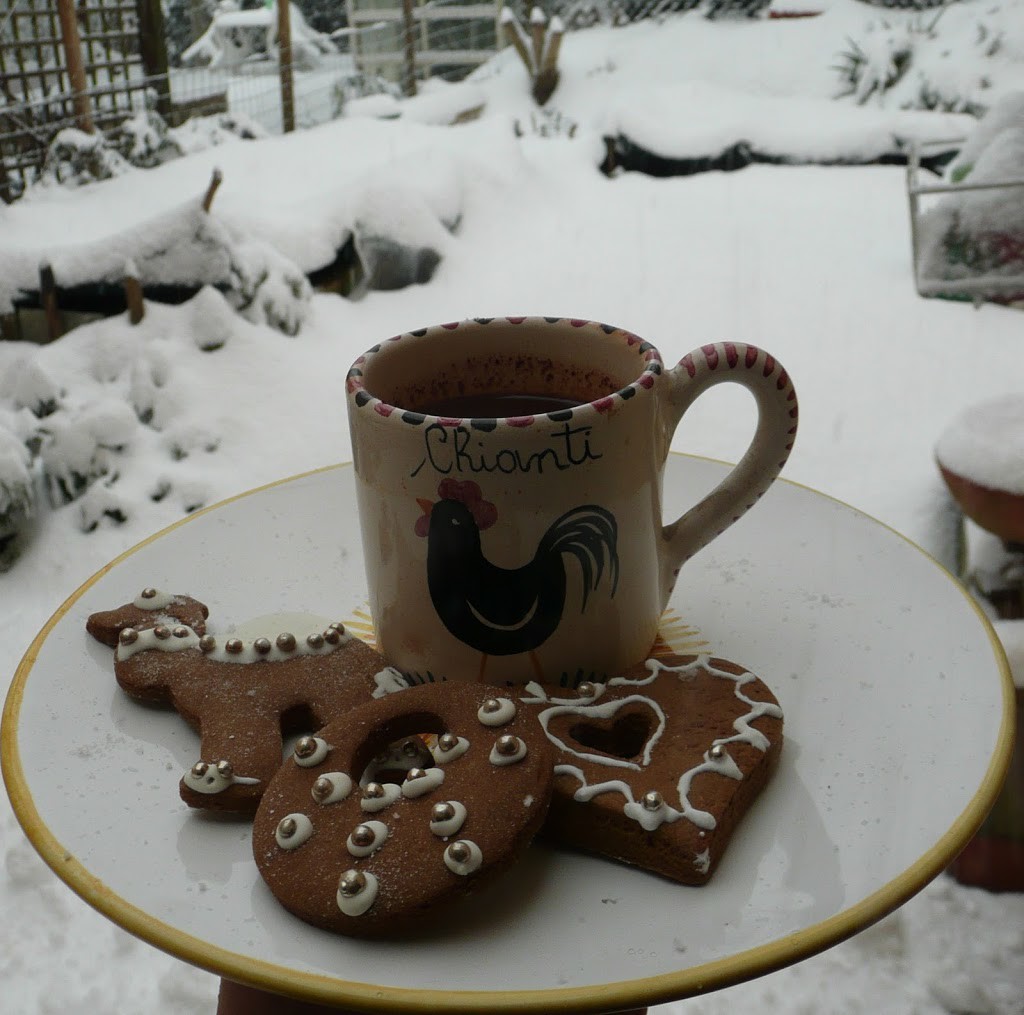 There is a commercial brand of instant hot chocolate mix, which uses potato starch, fecola di patate, to thicken it more like a pudding. ( You can add 10 grams of potato starch or corn starch,  per cup of hot milk if you want it really thick!)