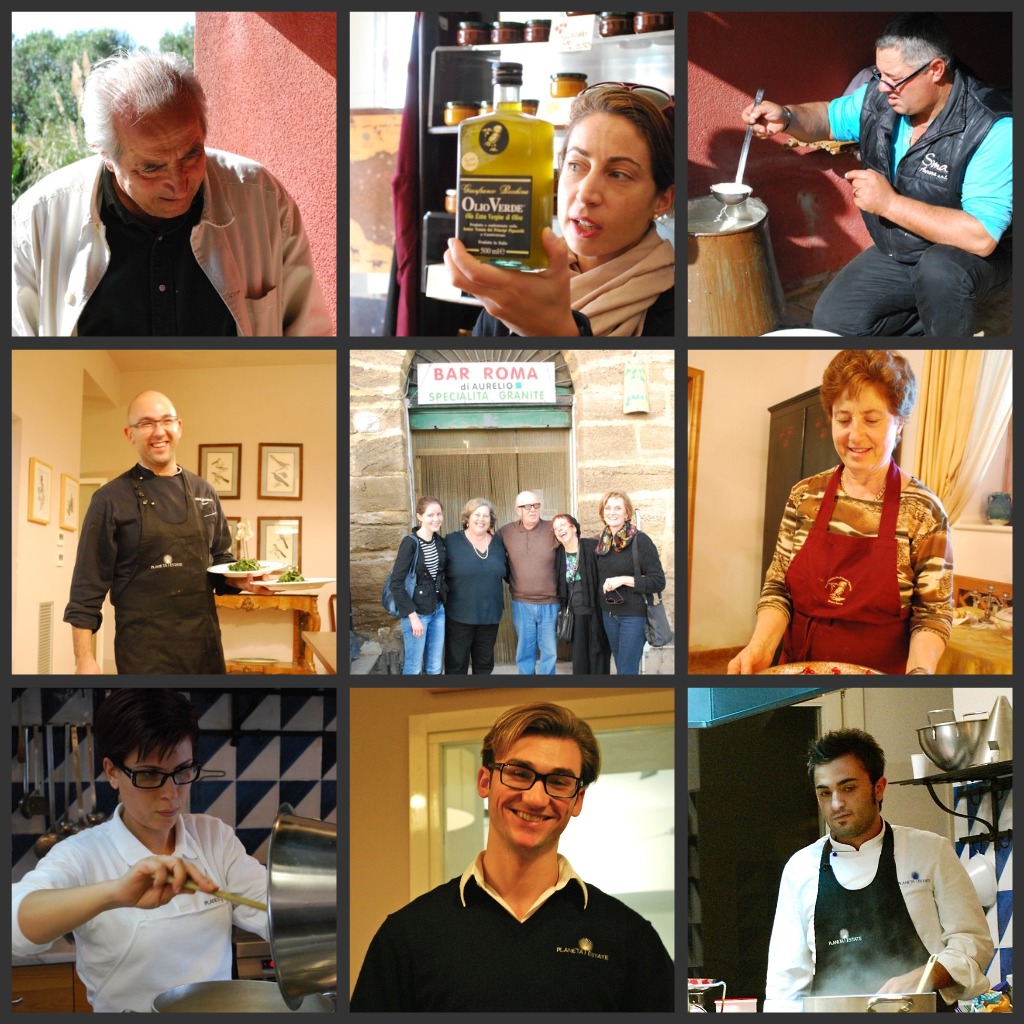 When I offer culinary weeks besides the food, it is the people we meet that really make the trip.
When you go home, having made new friends is a gift that never ends, the memories of time spent together, sharing a new place. This week in Sicily we are very lucky, we have made new friends already! Seeing a place through the eyes of a local is really priceless.
We are learning some great recipes and have been blessed by the weather gods so far!
Tomorrow we head to Sciacca for some shopping and lunch at Da Vittorio.
Thursday is our cous cous lesson and Friday our final cooking class here at the Foresteria.
Time really flies when having a fabulous time.
I learned a new recipe I will share with you next post– here is a teaser!