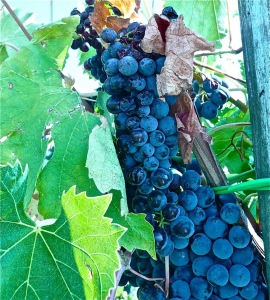 In Italy, each region has seasonal dishes which one can make once a year. September is the wine harvest, vendemmia, and in Tuscany we make the Schiacciata con l'uva.
A simple bread dough, often enriched with a rosemary-infused olive oil, is rolled out into a top and bottom layer and filled with Concord grapes, here called Uva Fragola, making a natural jam baked right into the bread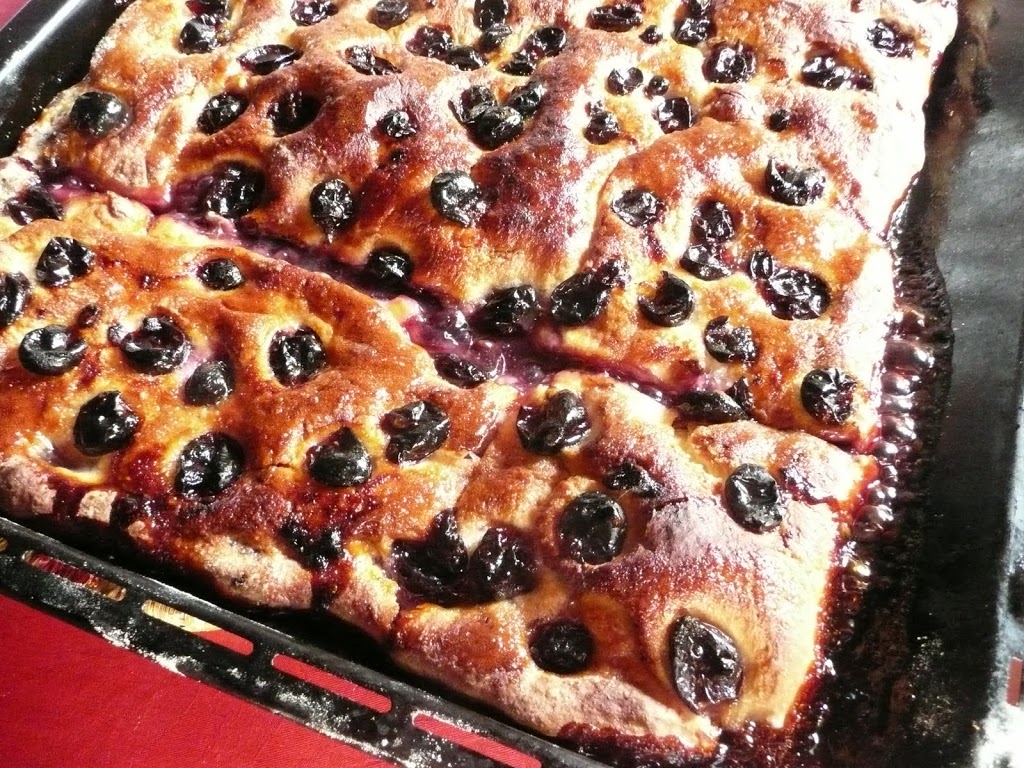 The best recipes ooze with syrup! At my Florence bakery near the market, Ivana Braschi makes a fresh fig schiacciata which is incredible. Now that I have found an abandoned fig tree near my house in the countryside. I will try making my own.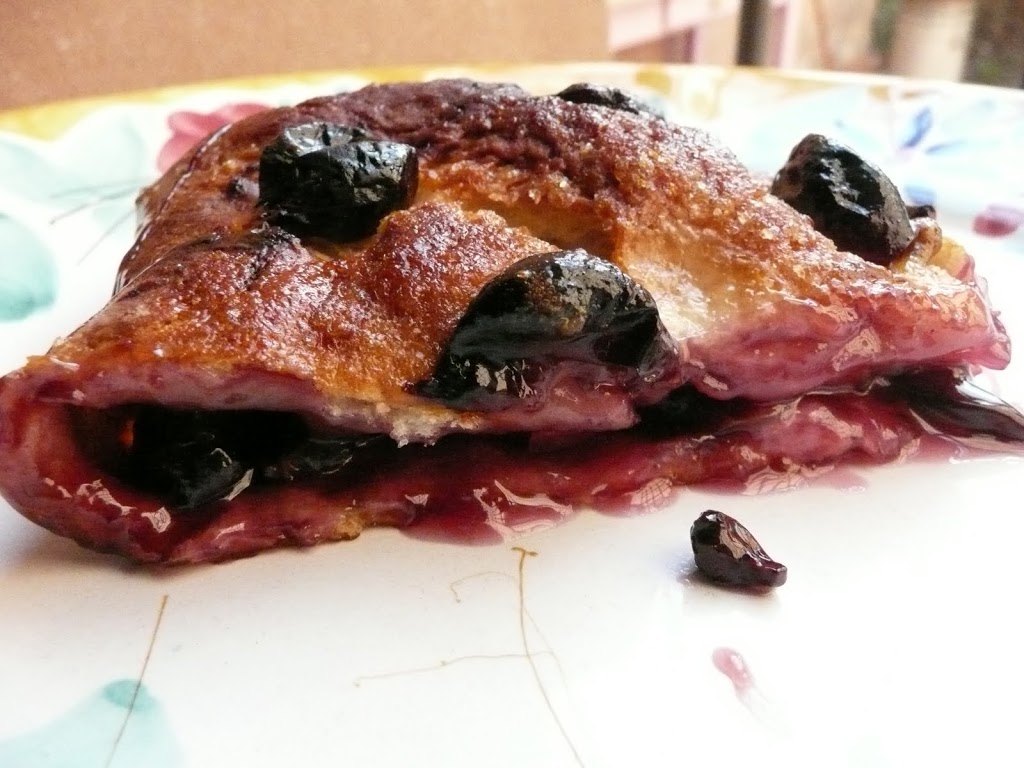 Here is my recipe from my cookbook-
Schiacciata con l'Uva
Tuscan Grape bread
1/4 cup olive oil
1 rosemary branch

2 lbs red wine grapes, Concord grapes or blueberries
1 lb flour
1 cake fresh yeast
1/2 cup sugar
honey
Preheat oven to 350 degrees.
Heat rosemary branch in olive oil. Remove rosemary.

Dissolve yeast in 1 cup warm water.

Place flour in a large bowl and add the yeast mixture. Stir to mix. Add the rosemary-scented oil and 4 Tbs. sugar.

Knead dough until smooth.

Place in greased bowl.

Cover and let rise until doubled.

Divide dough in half. Roll out into a thin rectangle.

Place on greased cookie sheet.

Top with 1/2 of the grapes.

Sprinkle with sugar and drizzle with oil.

Cover with other half of dough, rolled out as before. Seal edges by folding bottom edge over top.

Press down on dough to crush grapes.

Cover top with remaining grapes.

Crush these too, to release juices.

Sprinkle with sugar and drizzle with honey.
Bake at 350 degrees until golden. Baste, if possible, with any juices.