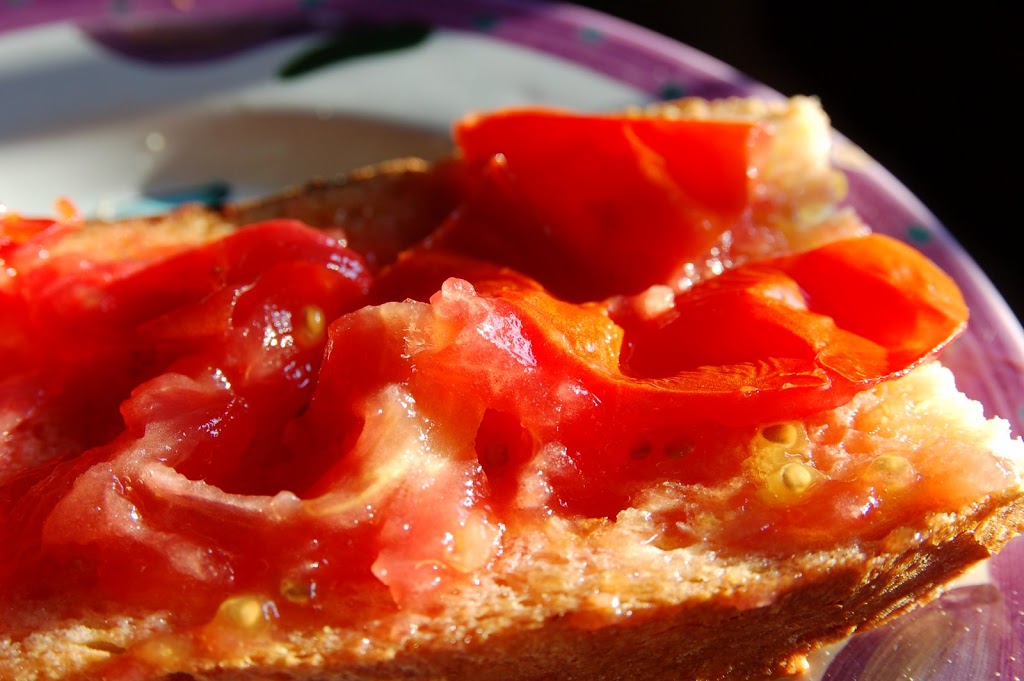 There are some recipes that mark the seasons, probably one of my favorites is
Pane al Pomodoro.
A really ripe tomato, still warm from the sun
A loaf of Tuscan bread, baked in a woodburning oven, saltless and "ignorante" as they say here
The BEST extra virgin olive oil
Sea Salt, I usually use my salt from the salt pans near Trapani
Nothing could be better or simpler. Cut the tomato open width-wise and rub the cut side on the bread pushing hard. All that should be left in your hands is the skin.
Sprinkle with salt and drizzle with oil. This is the perfect food anytime of the day.
What "Bruschetta" is really all about. You can toast the bread, but I find this version is what most kids get as a snack and there is something pure about it.
Try it and enjoy what summer in Italy tastes like!