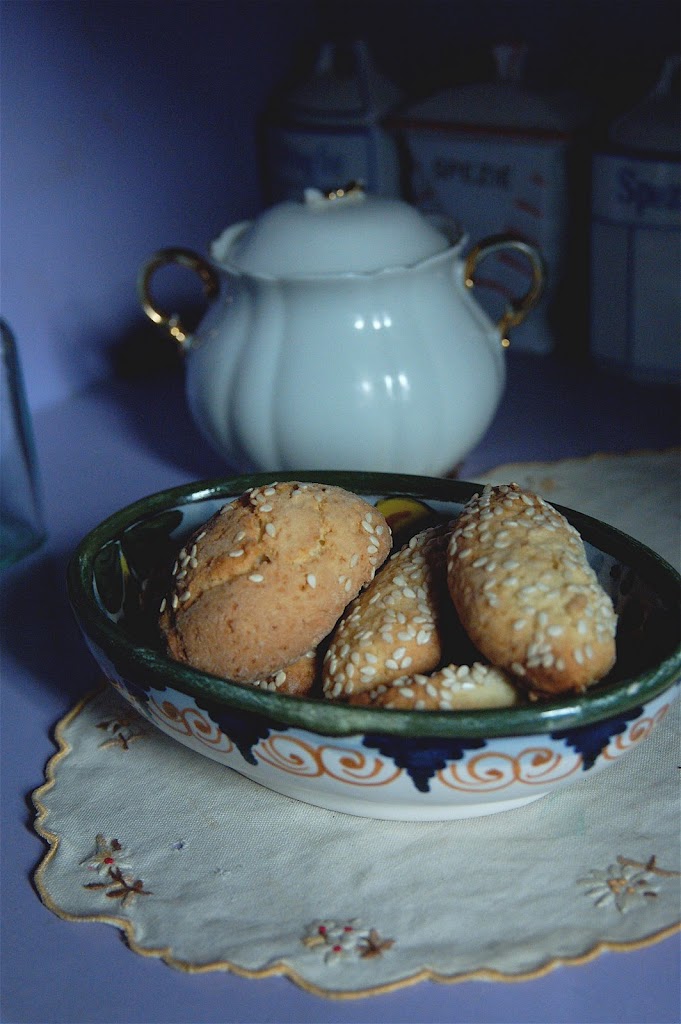 Entrance to the food market "CAPO" one of my favorites in Palermo
When I was there in October they were preparing for several holidays, one of the largest, OgniSanti, where you honor the dead. As in Mexico, sugared figures are made.
( I WANT SPONGEBOB SQUAREPANTS!)
Our guide was telling us as a small child, it was your dead relatives that stopped by and left the sugar figures under your bed! Instead of being afraid of ghosts, kids look forward to them as family returning to let you know they were ok.
Having worked for several years in America and Italy as a pastry chef, I always look for new recipes. In the market, I found a small pastry shop where the dad was making marzipan fruits and invited me in to watch. Facinating. On the side I noticed trays of small bite-size cookies which looked fabulous. He let me try one still warm. Love at first bite.
Lovely hard cookies, perfect for an afternoon tea, covered in toasted sesame seeds.
The secret ingredient is lard! As you can see from the foto's inside the pastry shop, the dough looks like little pillows.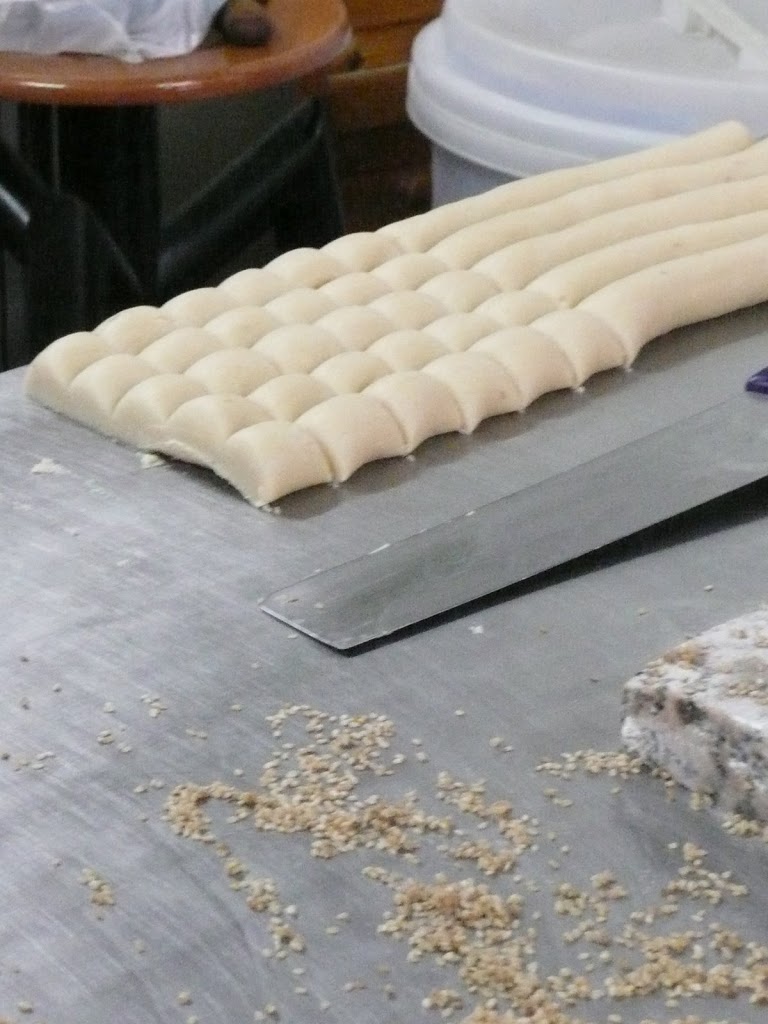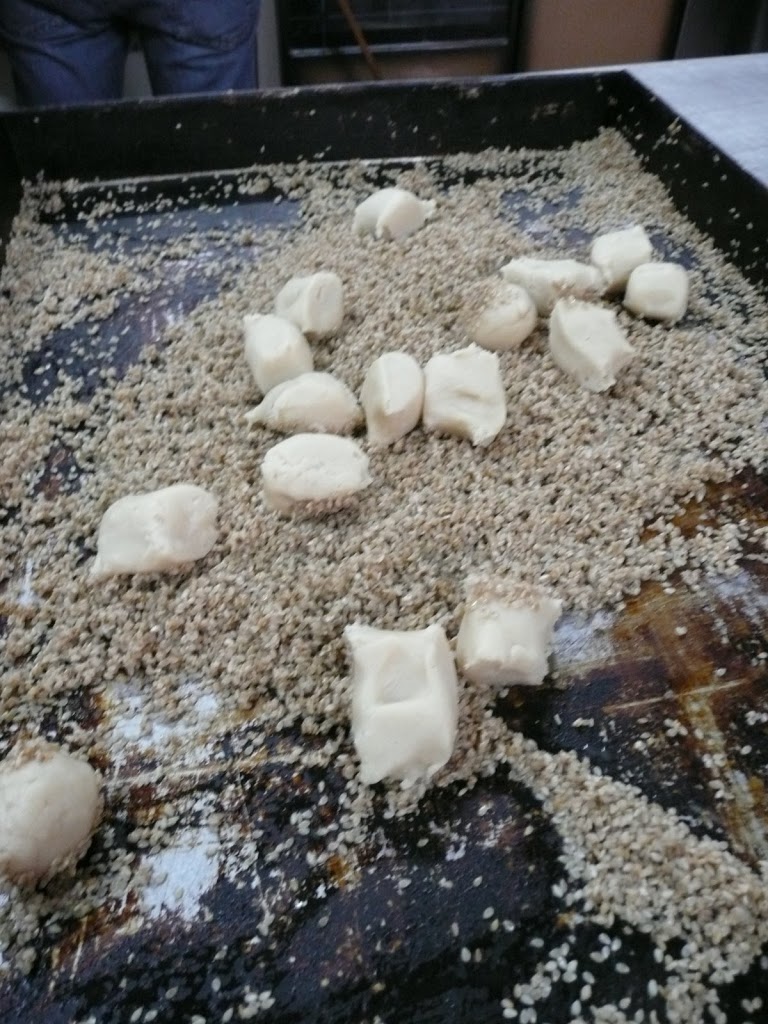 They reminded me a lot of a Chinese cookie I have had in California.
As soon as I got back to Tuscany, I started looking for the recipe.They came out perfect the first time!

Biscotti Reginelle- Sicilian Sesame Cookies
250 grams 00 flour ( in Italy the flour is lower in gluten, more like White Lily, not all-purpose
100 grams lard ( you can use margarine if you like or Crisco)
100 grams sugar
1 egg, beaten
1 tsp baking powder
1/4 cup milk
1 egg, beaten
1/2 cup sesame seeds
Mix all the ingredients in the first part together.Cover and let rest.
Roll out the dough and cut small pieces.Brush the dough with the other beaten egg and roll in the sesame seeds.
Place on a greased rack and cook at 350 degrees until golden.
Keep fresh in a cookie tin.