Living in Italy and not having kids, Christmas takes on a different sort of feel.
When I first moved here I fell in love with the toys inside the chocolate Kinder eggs. They were amazing back in the late 80's. I still have quite a collection of the really good toys.
One of the most amazing things I picked up a few years ago was a KINDER CRECHE !
The box came with the whole nativity scene, Mary, Joseph and the baby Jesus as well as the manger scene with the cow and donkey and in the Italian tradition, some of the local villagers.
I now have 2 of the Nativity scenes and have double everyone! One year the scene came with a glow in the dark star, another year with the angel!
December 8th is the celebration of the Immaculate Conception and when Italians have a three day weekend usually and start the celebrations. My husband tells me that is when we decorate. So today the lights went up, the wreath I made from the cut grapevines from my neighbors vineyard is on the door and the creche scene is assembled.
We have taken some liberty with the scene adding small statues we have collected in our travels along with some silly other objects!
Tis the season to be jolly!!!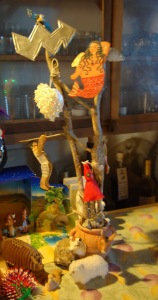 This is our tree this year.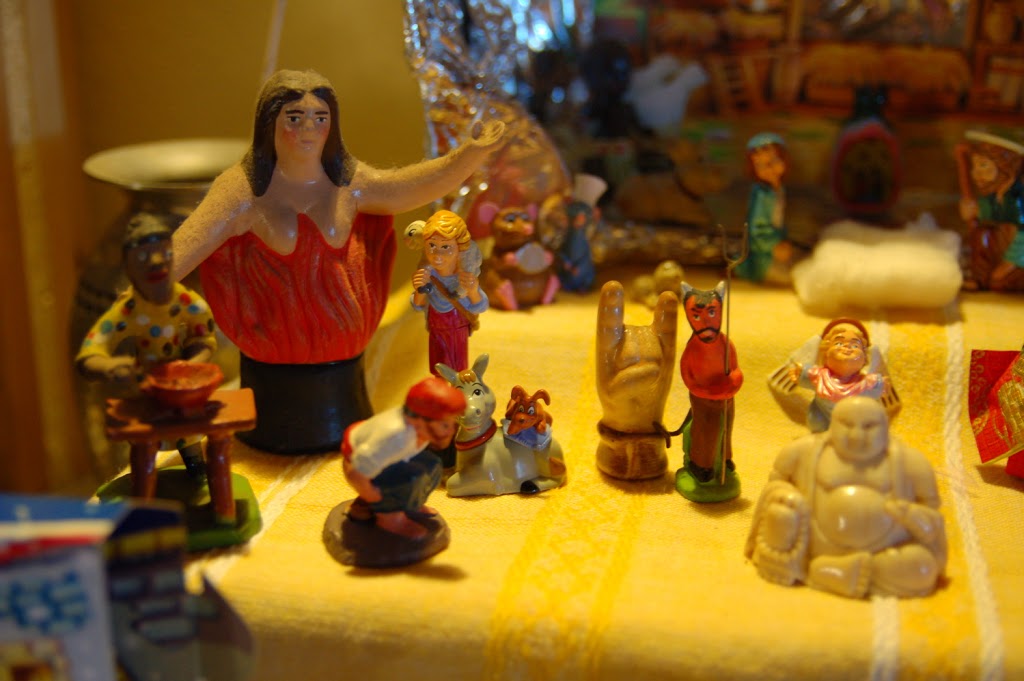 details from the village scene: the small man with the red cap is a traditional figure from the creche scenes in Barcellona. The little devil is also from Barcellona.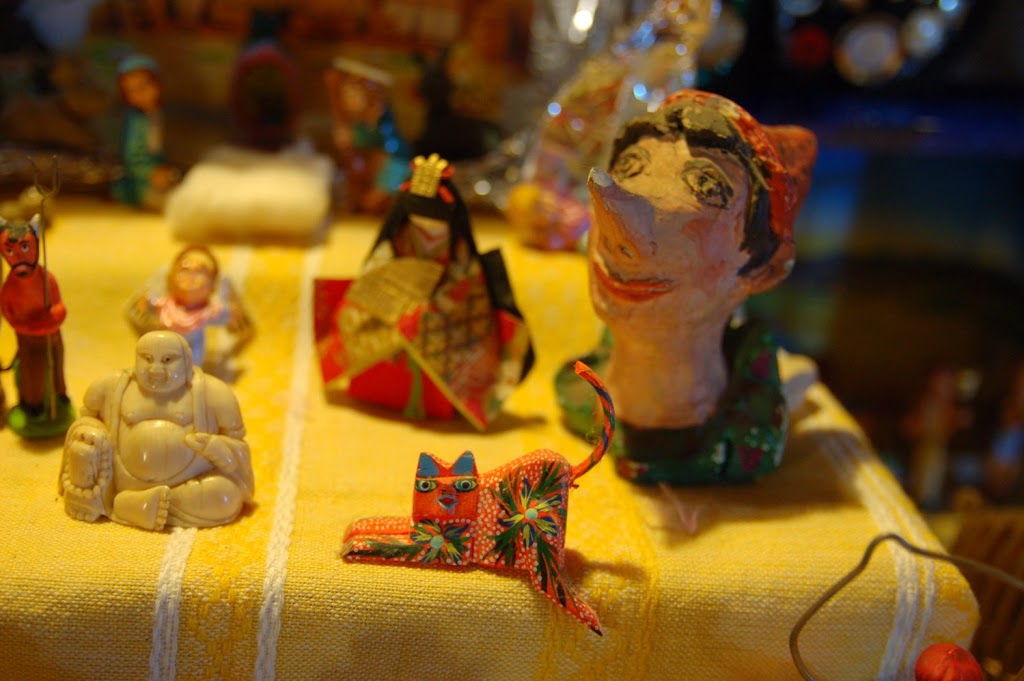 Here we have a ivory Buddha from my mom, a wooden kitten from Oaxaca and a clay Pinocchio.
This whole project was inspired by the BEST xmas market in Italy. Naples has a whole part of the historic downtown dedicated to the artisan's making handmade creche figures.
Real one's made from clay and dressed. The figures are then placed in incredible village scenes.
Besides the incredible artisan figures, they create funny and sarcastic ones as well including famous soccer players, actors and actresses as well as political figures.
I am going down to Naples this month to pick up some new figures for my creche.
Wanna bet there is an Obama???? If so I am getting it!
will keep you all posted on the new additions.
Have a fabulous holiday season.