As the city empties, locals fleeing to the beaches leaving towns to the tourists,
I enjoy the silence that comes from the lack of traffic.
Walking through villages it is common to see an older person, in the cool of their house,
perhaps too old to go with the family to the beach,
watching the world go by.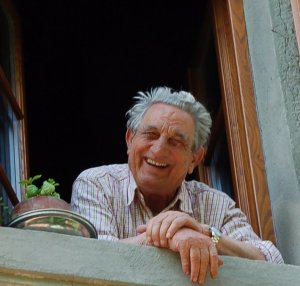 A simple buongiorno brings a big smile!
Summer is bursting out at the market, watermelon, the first grapes and green and purple plums.
Zucchini with their golden blossoms and bell peppers in green, red and yellow.
My market day was very yellow, like the Tuscan sun.
Bell peppers and carrots inspired me to make
my mother-in-laws Buglione, a vegetable stew we love to eat cold in the summer.
It is sort of like a Tuscan ratatouille.
The word buglione is often used for a meat stew from the Maremma area in Tuscany, but this vegetarian version is from Figline Val d'Arno, just south of Florence.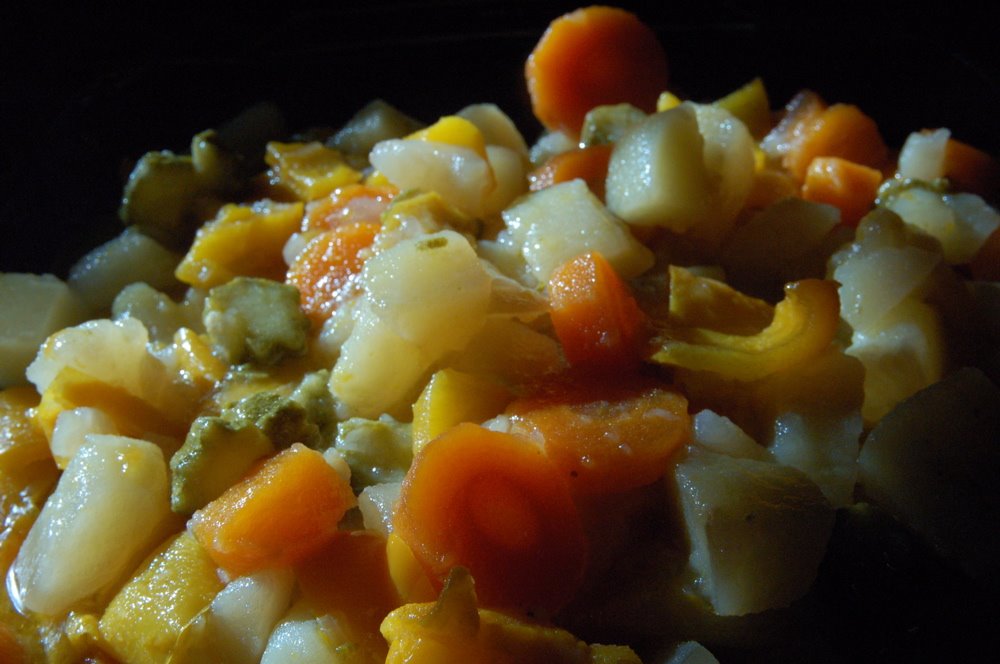 Like a plate of sunshine!
Tina's Buglione
2 yellow bell peppers, cut into small bitesize pieces
2 small red onions, cut in half, then thinly sliced
4 carrots, peeled and sliced
2 large potatoes, peeled and cut into small cubes
2 zucchini, cut into rounds ( the ones I found were tiny)
olive oil
salt
Cover the bottom of the pot with olive oil and add all the chopped vegetables.
Sprinkle with salt.
Stir and let cook until the vegetables reduce in volume.
Cover with water and cook until tender.
Serve room temperature.
The potatoes will just start to break down and create an almost creamy sauce holding the other vegetables together in the stew.
The other great at cold dish I wanted to eat was Sarde in Soar,a Venetian specialty.
Fresh Sardines are cleaned of heads, scales and innards.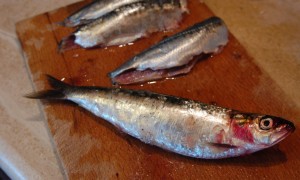 Split open and remove spine.
Lightly flour and fry.
In a clean pan, fry red onions and when tender add 1/2 cup of red wine vinegar.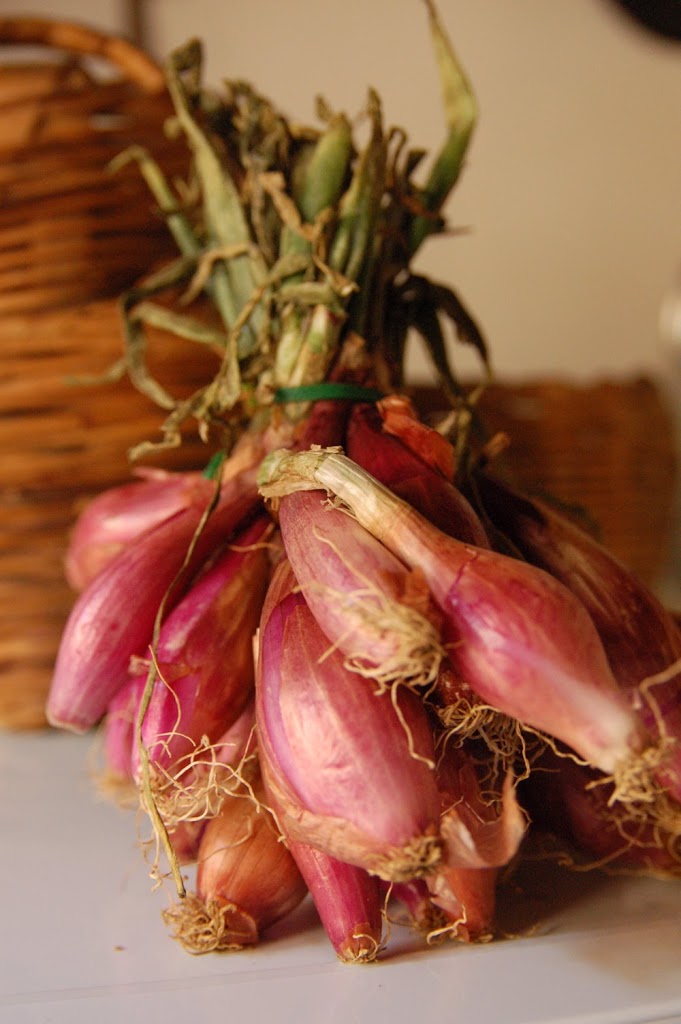 I found young red onions from Tropea, in Calabria, a very sweet onion.
Add raisins and toasted pinenuts.
Cover fish and let marinade until chilled.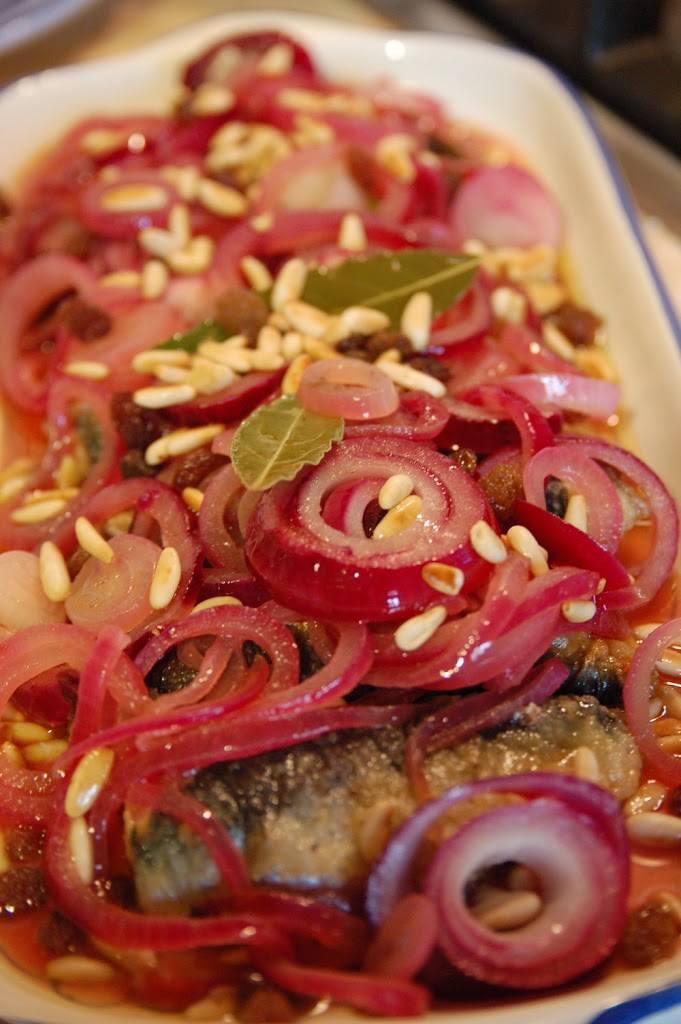 They are best the next day.
If you don't have access to sardines or anchovies,
I have made this with slices of swordfish or other meaty white fish.
Buon Ferragosto!
It is the big holiday of the summer.
Siena celebrates with the famous horserace, the Palio, in the Piazza in front of City Hall/
If you ever get the chance to be in Siena during this time,
the celebrations are probably better than the race.
A true opportunity to see a city celebrate.