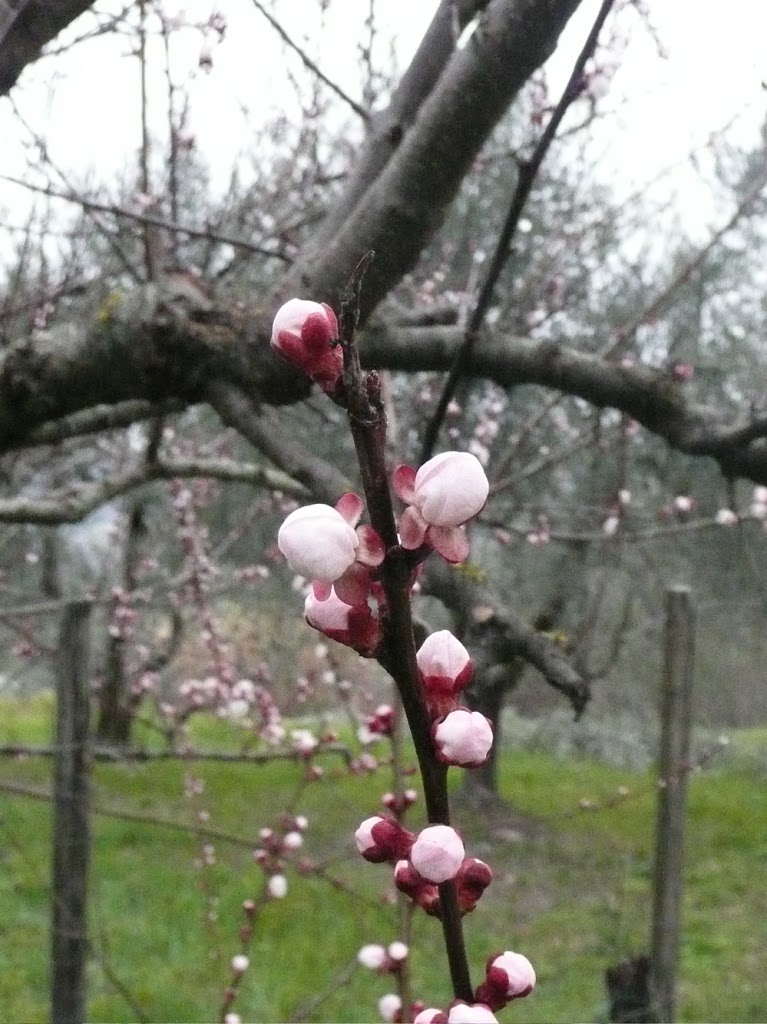 Usually winter means less sunlight, dark cold days, warm soups, stews and risotto. This year has only had a couple of really cold spells which have passed quicky. Not enough to get into winter foods. Except two of my favorite winter foods, salads and blood oranges.
Here we are in the heart of what is usually freezing weather, with all the trees starting to bloom, irises coming up and no rain. Although I love walking around not bundled up like the Michelin man, with layers and layers of clothes, winters like this mean hot dreadful summers. Hot or cold, I am a salad junkie and adore the variety I get at the Saturday market from Francesca, along with her recipes for vegetables from her farm.
This week I was craving pumpkin, and her Sicilian recipes are always worth trying.
Following her instructions, I layered thick layers of peeled pumpkin, with sliced red onions, and topped with crumbled sausage sprinkled with breadcrumbs and baked. The pumpkin is very sweet almost like a sweet potato and the sausage was wonderful.
But the best is just plain salad with extra virgin olive oil , salt and my homemade red wine vinegar. Look at these greens that made up my salad!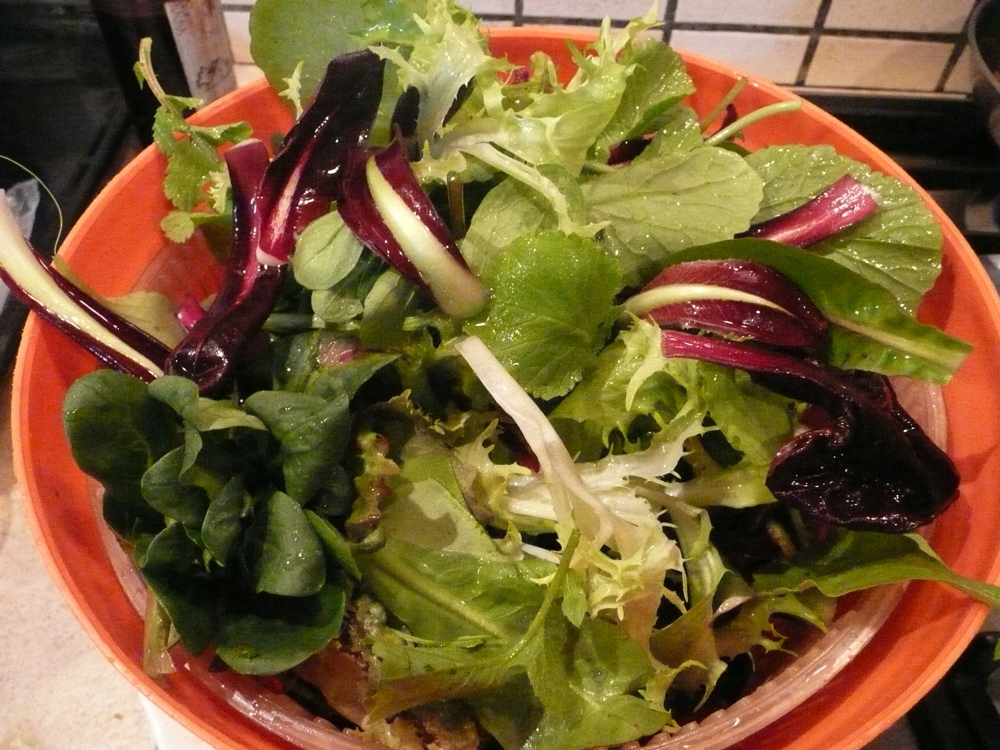 With the salad I had boiled up some tiny new yukon gold potatoes last night, and made my Tuscan Smashed Potatoes.
I love home fries, so I take the cold boiled potatoes and smash them with a fork.I saute in hot olive oil, a pinch or rosemary, black pepper and sea salt!
Served on the side with a Tuscan cheese steak with Hatch green chili's
My brunch!