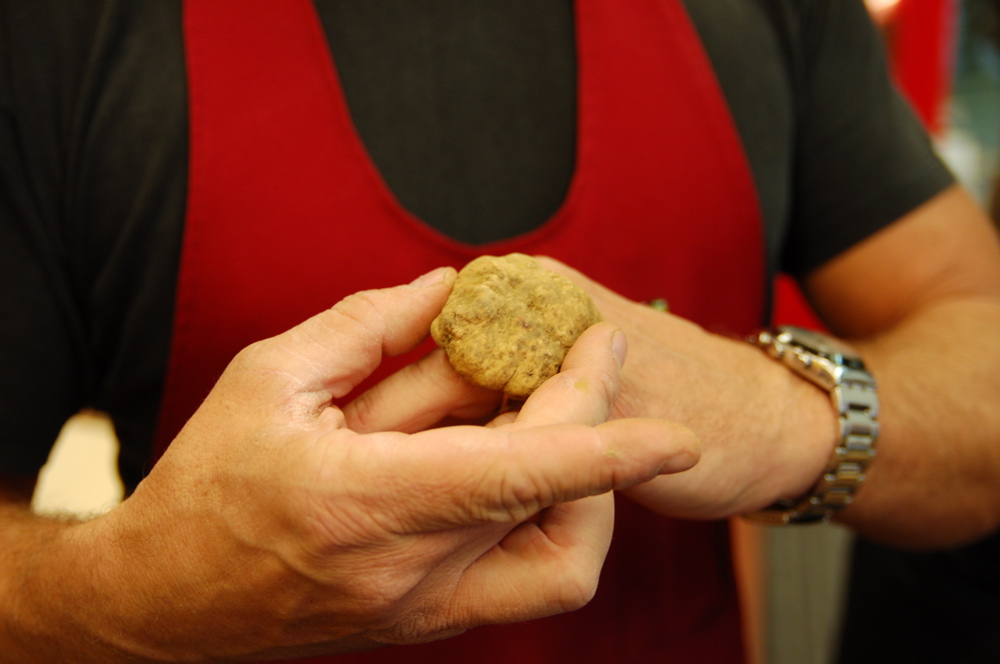 Stefano Conti of Tuscany Flavours
The first white truffle of the season. 3,500 Euro a kilo.
This "rock" is for Villa San Michele Hotel

When fall hits Tuscany, what is not to love?
For me the Tuscan food is at it's best.
In cooking class, how can you not prepare fresh porcini daily?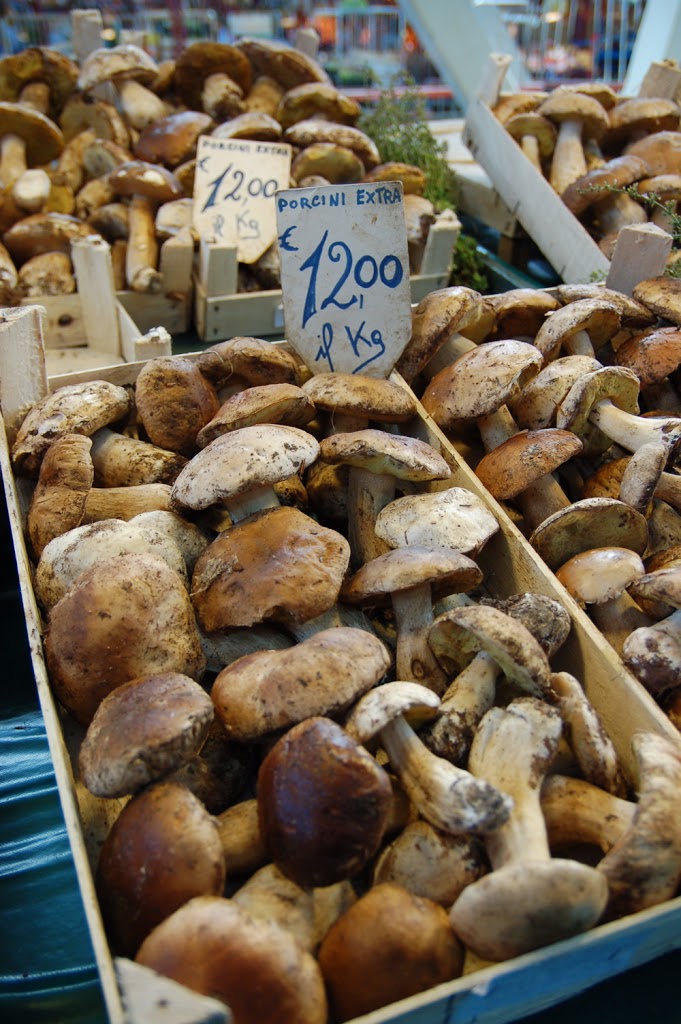 porcini galore!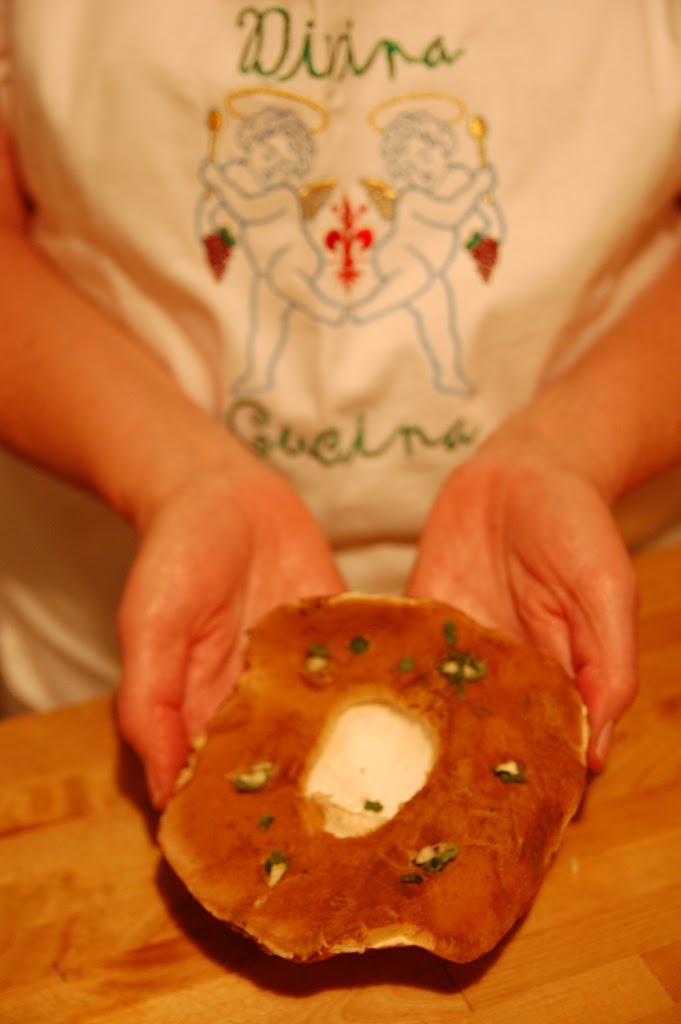 huge garlic and "mint" stuffed caps ready for the grill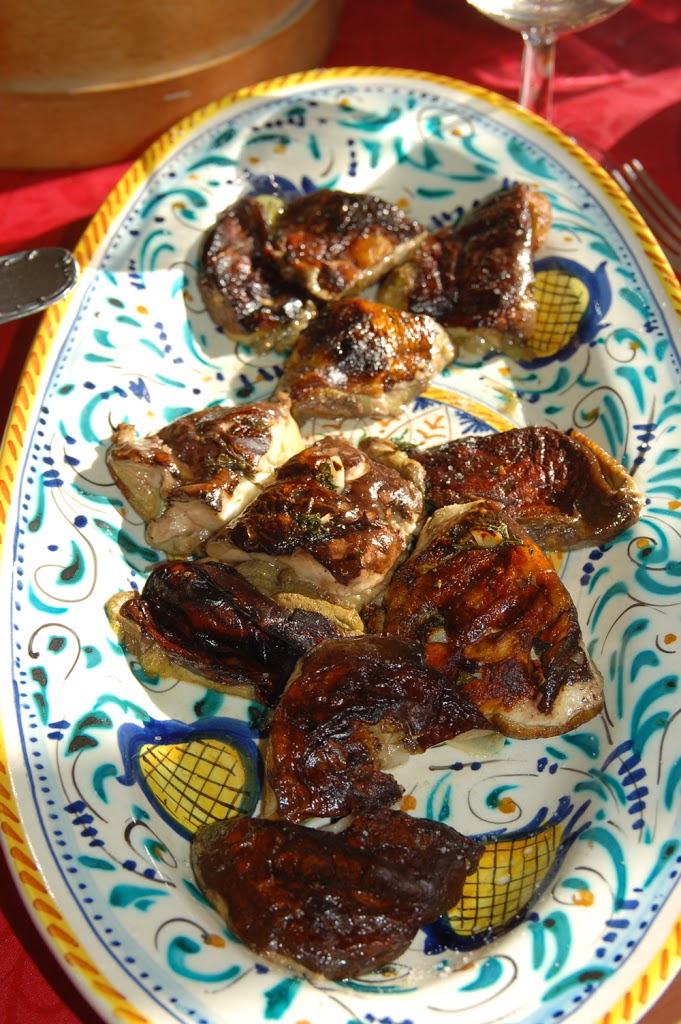 We have grilled the large beefy caps, pierced with garlic and nepitella, the Tuscan wild mint.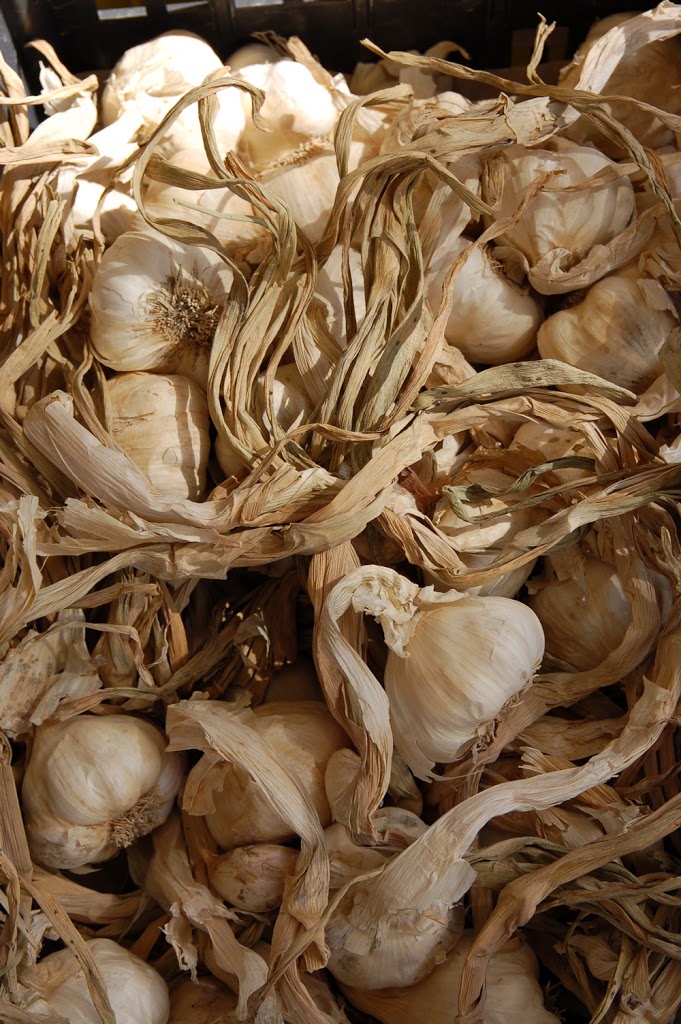 new garlic
We saved the sweet stems for a non-stir risotto,
ready in just 14 minutes,
a secret from my friend Gabrielle Ferron of the Antica Pila Vecia in Isola della Scala.
Fall is one of my busiest seasons, I had a week-long programs in Chianti,
my cooking classes in Florence
and of course just going out to eat, with my hubbie!
Here are some of the highlights.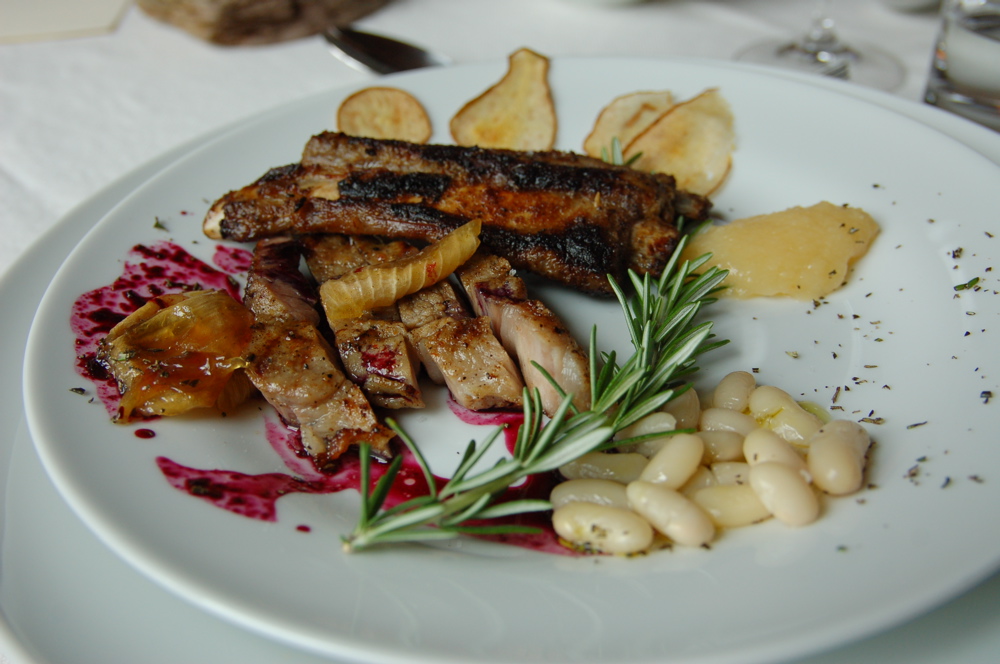 Private lunch and cooking class at La Petraia
with Susan McKenna Grant at her fabulous organic farm above Radda.
Mixed Grilled Pork from her own Cinta Senese pigs, with Tuscan white beans
quince and pear sauce and fresh Chianti wine reduction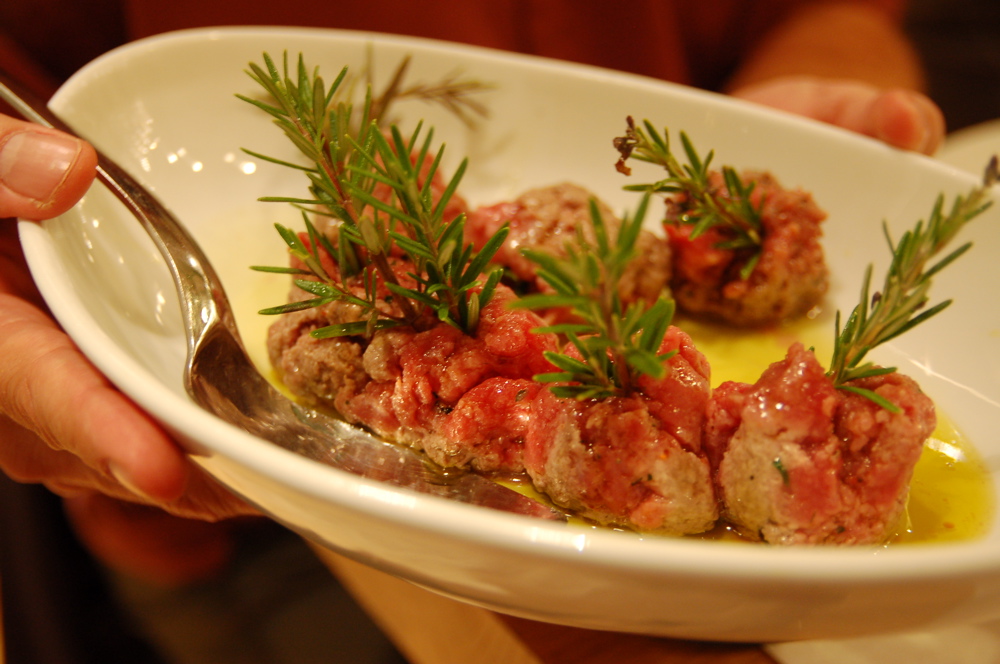 Dinner at Solociccia di Dario Cecchini
foto above: ramerino in culo an appetizer which preceeds the multicourse
"All Beef"- SoloCiccia dinner.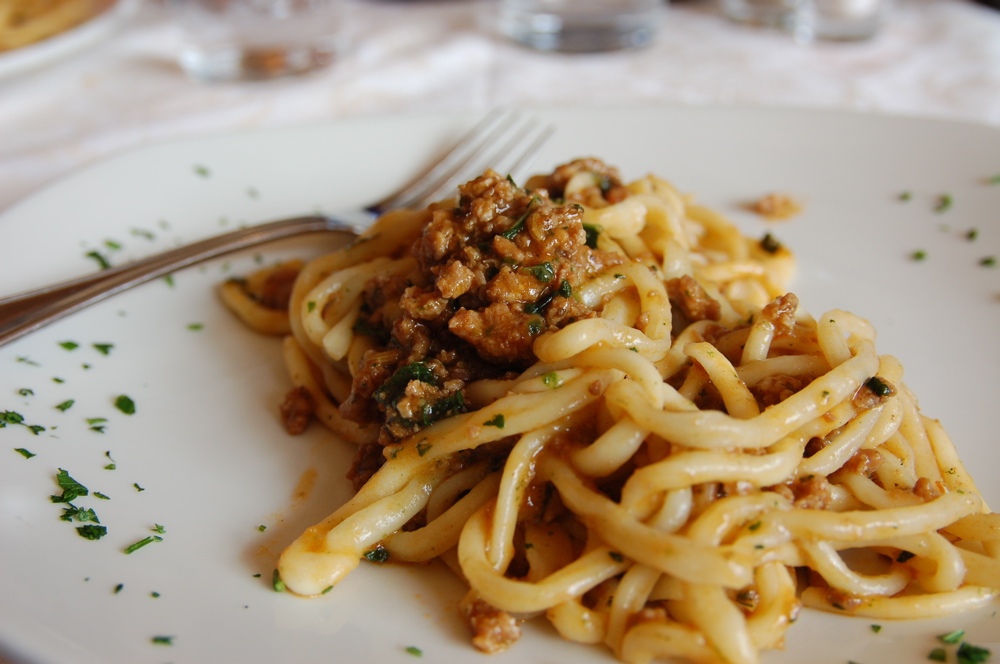 Lunch at I Latini Hotel Restaurant outside of Certaldo
on the way to San Gimignano.
Handmade pici, a thick spaghetti,with a sausage and kale sauce.
The Pleasures of the Tuscan Table
Celebrating the Seasons daily.